Greetings from Wisconsin! 🙂
After taking a quick poll with our followers on Instagram and our private Facebook group, we decided to interrupt our themed month to sprinkle in some awesome exclusives! You know here at Container Home Hub we love fresh content as much as the next person, and man do we have a good one for you! 🙂
Today, we're bringing you to Oxford, WI near the Wisconsin dells for a beautiful A-Frame cabin. While this is not a shipping container home, we think it's pretty sweet anyway.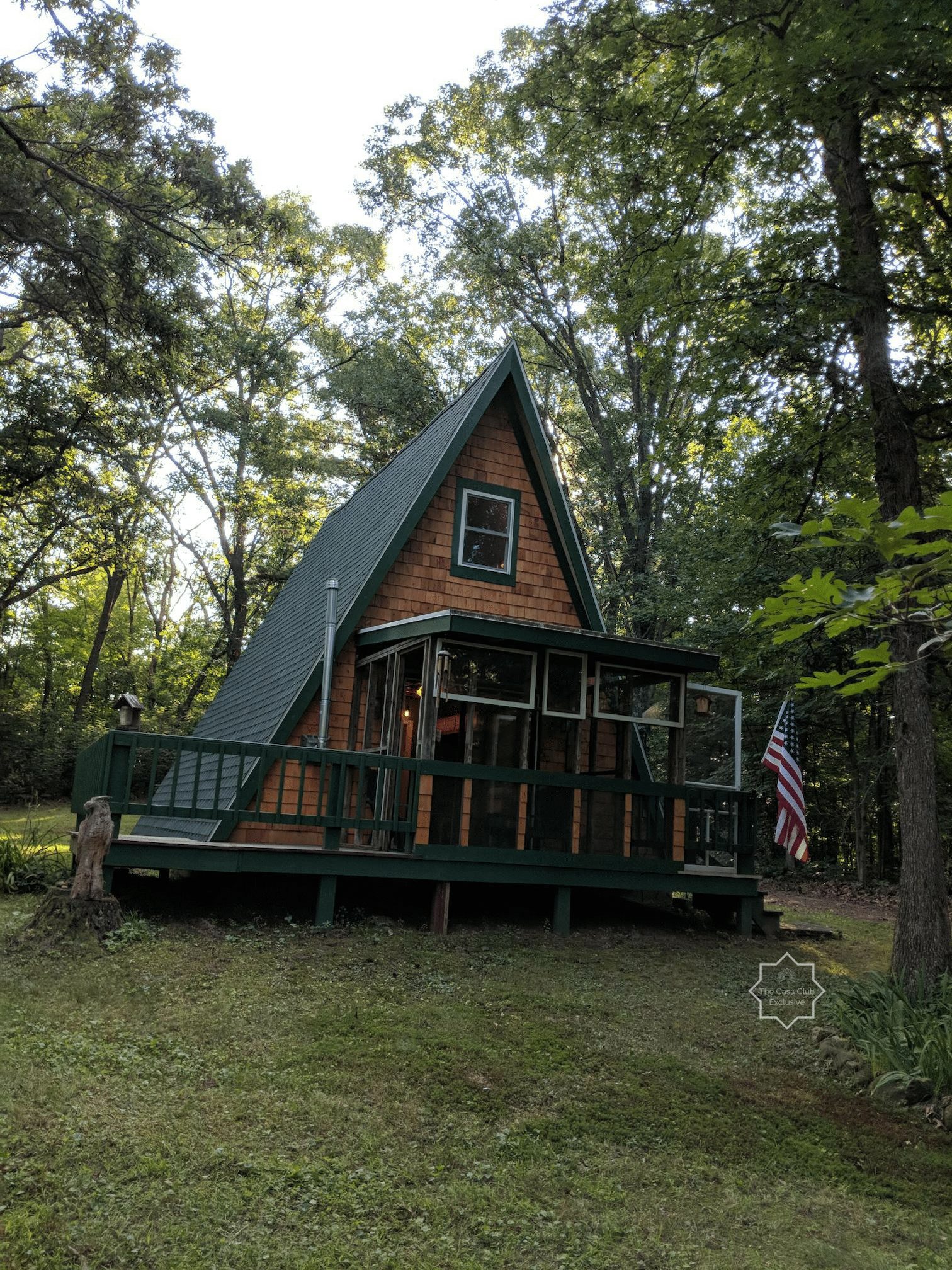 We met Jessica, the owner and seller of this stunning A-Frame cabin on Facebook. She shares with us her beautiful cabin that she unfortunately has to sell. She and her husband are following their dreams of owning a storefront, and after just renovating this cabin, have to sell it.
Located in Oxford, Wisconsin, this gorgeous cabin is used year round. The cabin is on a .69 wooded acre lot near Lake McGinnis (2 minute drive) and ATV trails, 20 minutes from Wisconsin Dells.
In conjunction with the land, this home includes:

1 bedroom
1 bath
New roof
Cedar shake siding
Furnace
Bathroom
Windows
Swing
Picnic table
Grill
Mower
Furniture
$500/year taxes
Asking $54,900 the cabin has 734 livable square feet. With all those amenities this home is ready to move in and relax! Look at that view from the bed! 🙂
Even the living room feels like you're in a cozy A-Frame cabin! We love the look of the angles behind the television.
Grab a frosty mug or a warm bowl and come gather around this beautiful wooden table.
While these stairs don't actually go to the upper floor, it sure does look good! Harry Potter would probably find a place to live under there 🙂
Picture a romantic weekend getaway to the vacation area of Wisconsin.
Plenty of outdoor space to do as you please!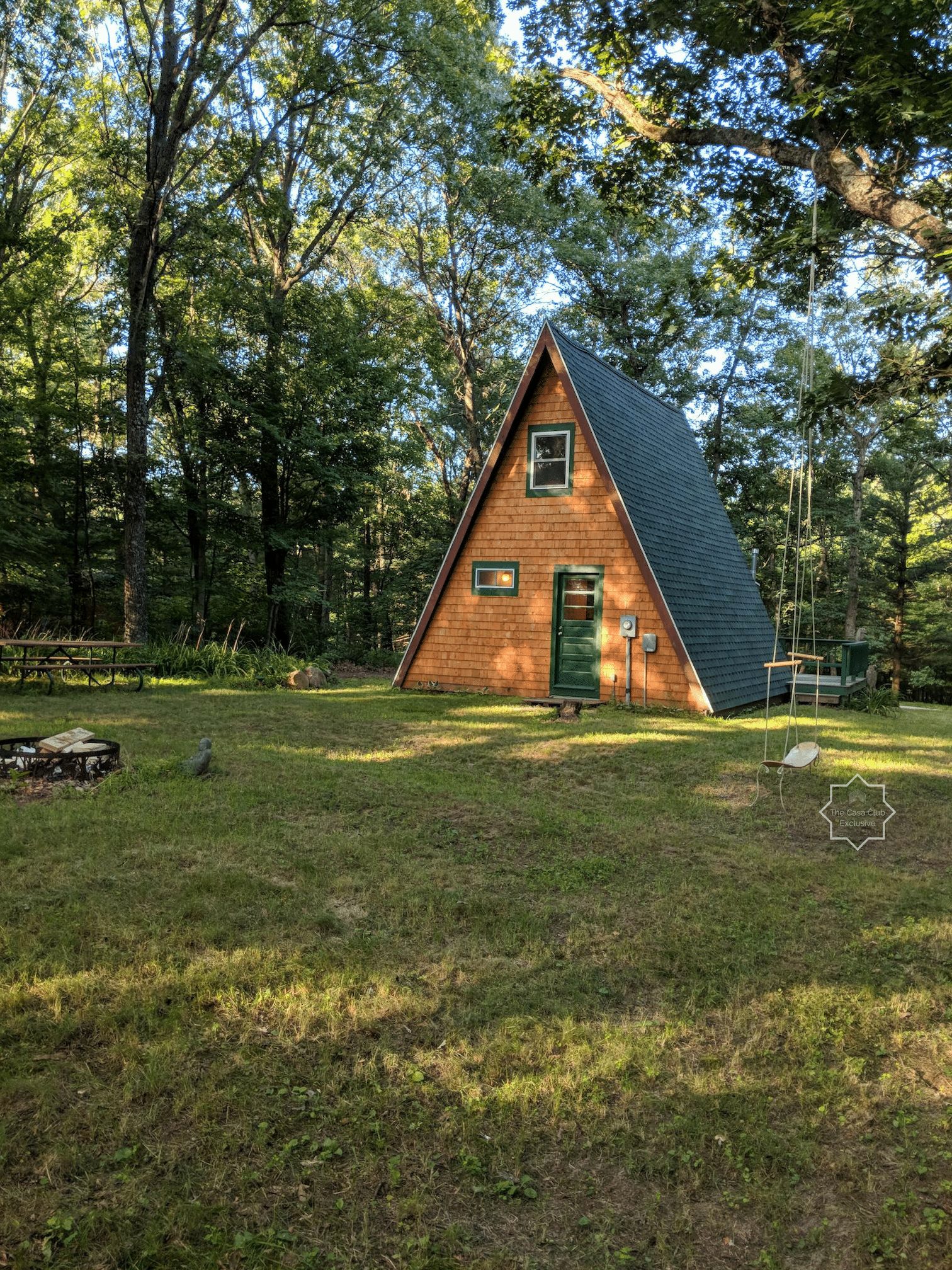 Are you in the area? The address is: 2834 W. 3rd Dr. Oxford, WI., 53592.
Are you interested? Feel free to contact Jessica for more information! Her email is [email protected] 🙂
We at Container Home Hub are wishing you and your husband the best of luck with your business! 🙂 Thank you for sharing your home with us.
So what do you think? Would you live here?
Information Source: Jessica, the owner/seller
Photo Source: Jessica, the owner/seller
» Follow Container Home Hub on Facebook for regular shipping container home updates here «