Greetings from Texas! 🙂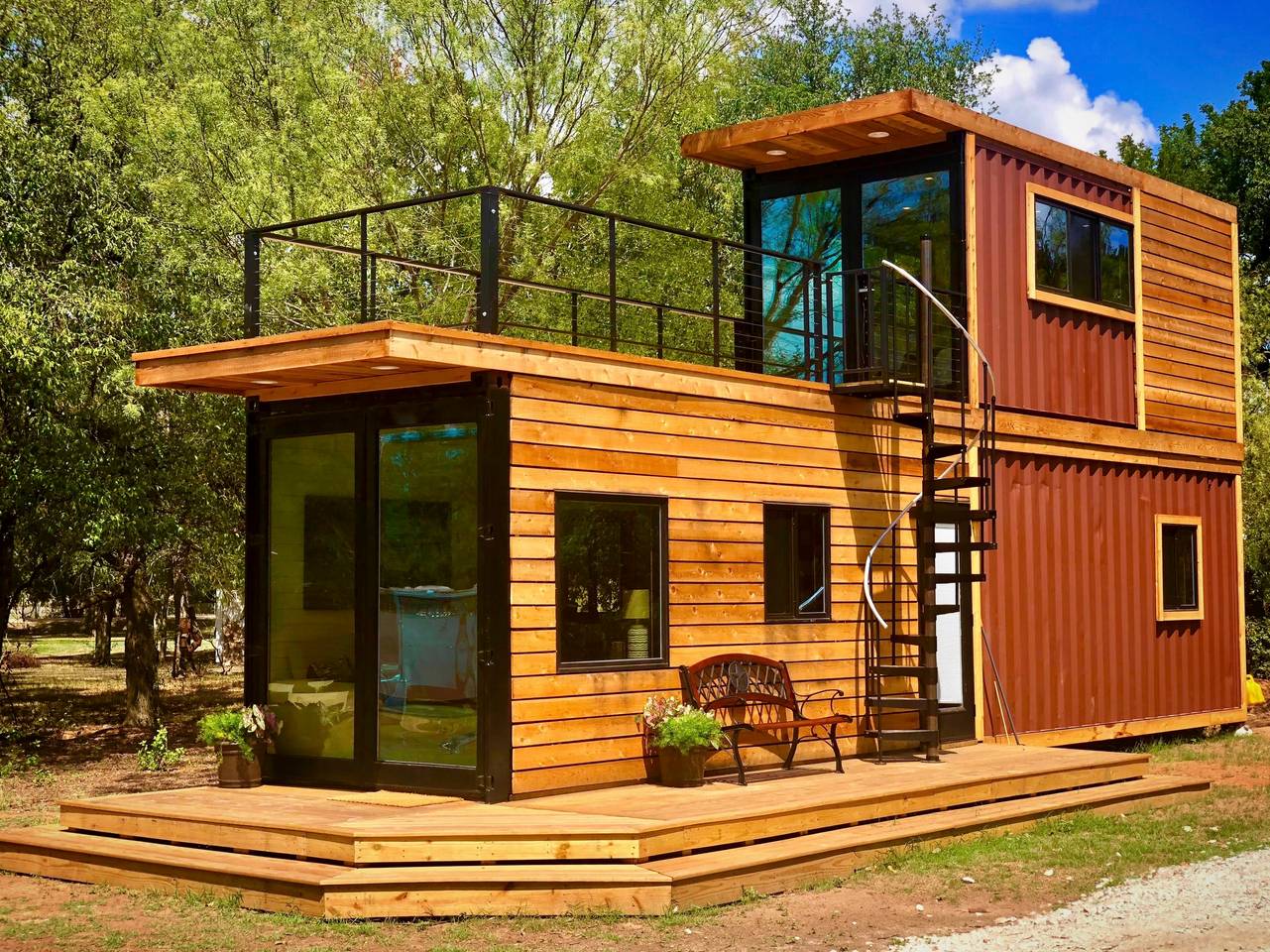 Yesterday we took a break from our themed month of container home rentals on Airbnb to sprinkle in an awesome Container Home Hub exclusive! But now back to our regular schedule. 🙂 Today we are featuring a very popular tiny container cabin that has made its rounds all over social media. And you know here at Container Home Hub we tend to favor Texans!
Said to be Waco's most unique and stunning vacation rental place. The "Helm" is the newest two-story container home by CargoHome™. With 2 bedrooms and an air mattress in the living area, it sleeps up to 6 people. This shipping container home features super-comfy Tuft & Needle™ queen-size mattresses. The upstairs master suite opens directly onto the spacious rooftop deck that lights up beautifully at night with LED rail lights. A Full-size, custom tiled shower and spacious bathroom on each floor complete this beautiful container home.
This unique home started as two shipping containers–20′ and 40′. They insulated and paneled the interior in pine shiplap and trimmed it out in 100+ year old barnwood. The outside is clad with cedar siding with spacing to allow the original container to still be seen. Entry is through the original container doors or a side entry with a standard door. CargoHome removed the steel panels from the doors and replaced them with picturesque full glass. The fun rooftop deck is surrounded by a custom cable railing system and lit with LED lights under the rail that gives the deck a beautiful glow at night. The deck and upstairs bedroom is accessed by an exterior spiral stairway.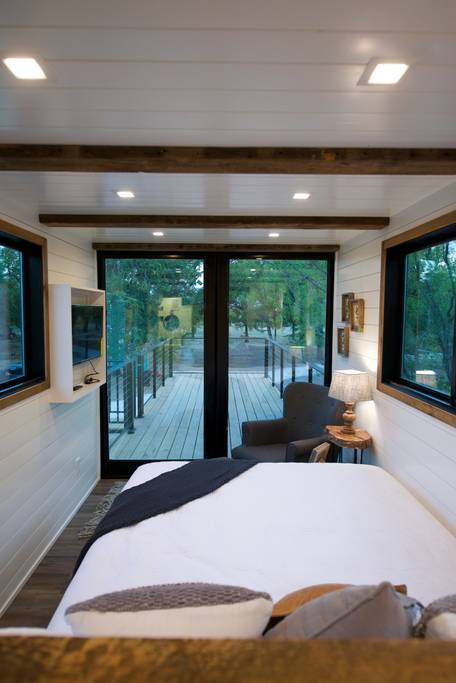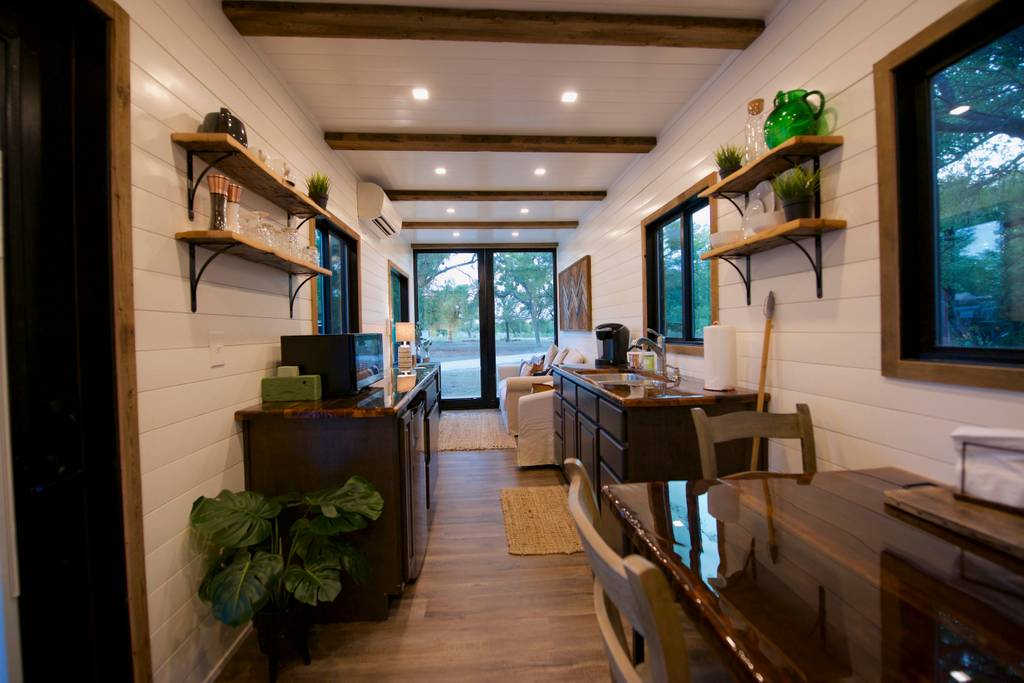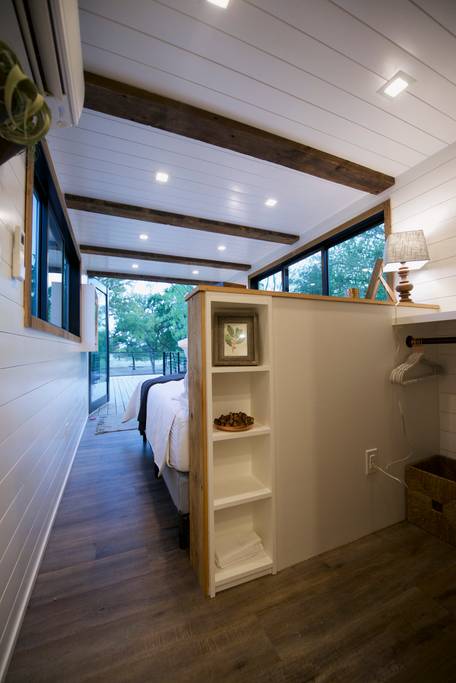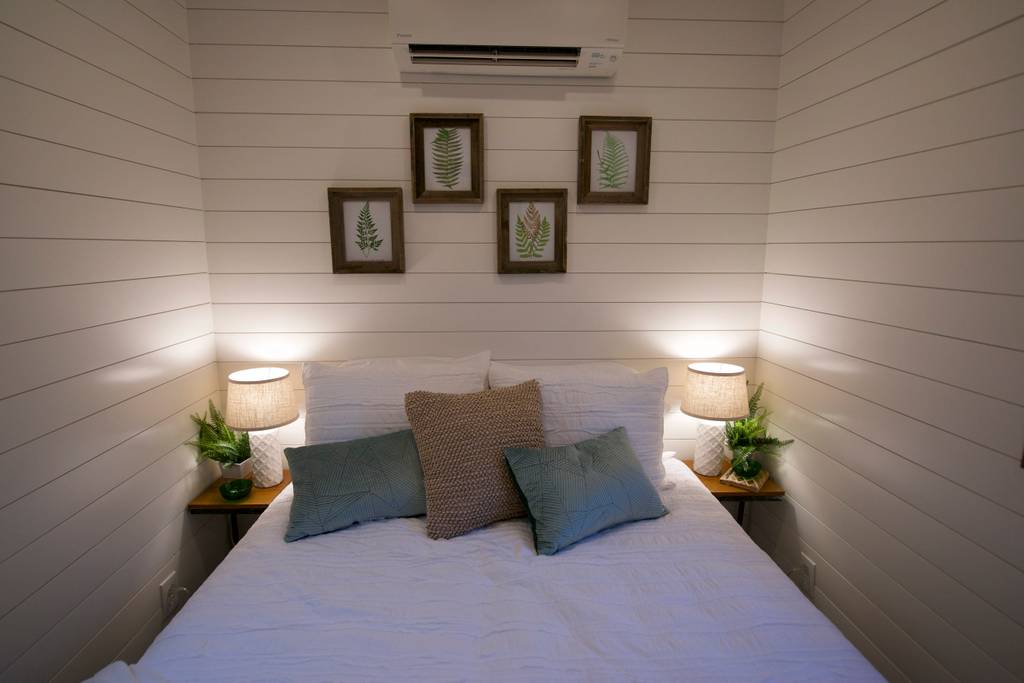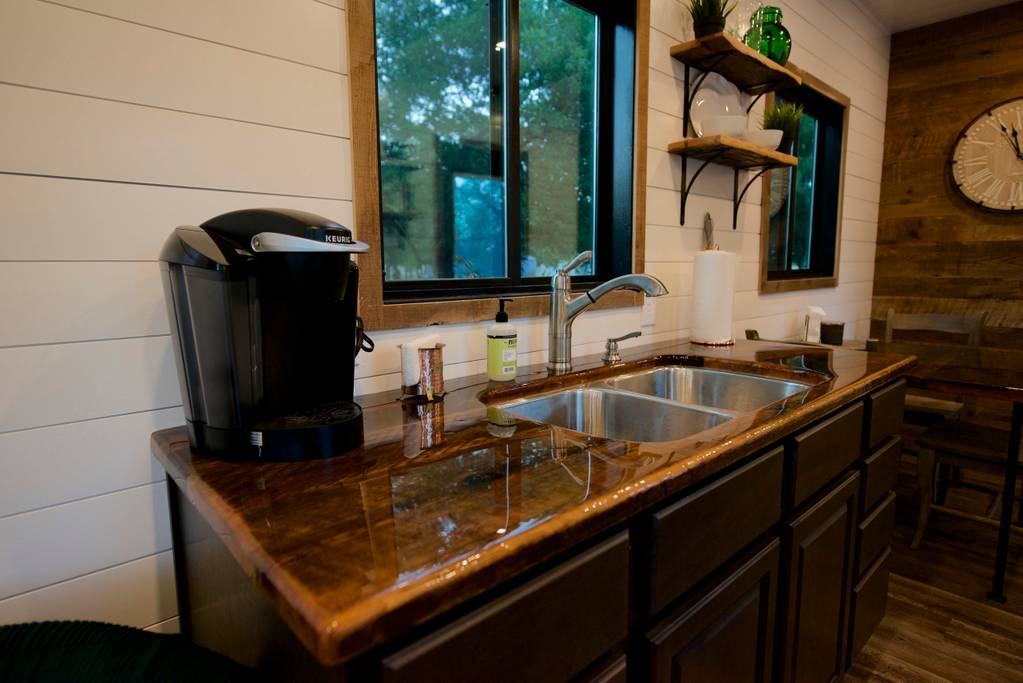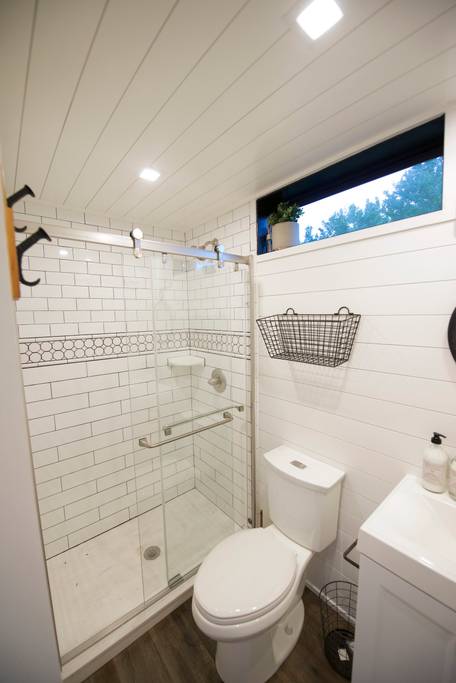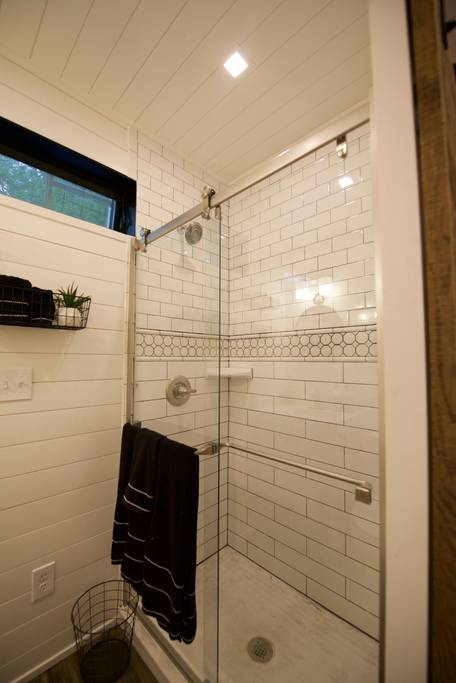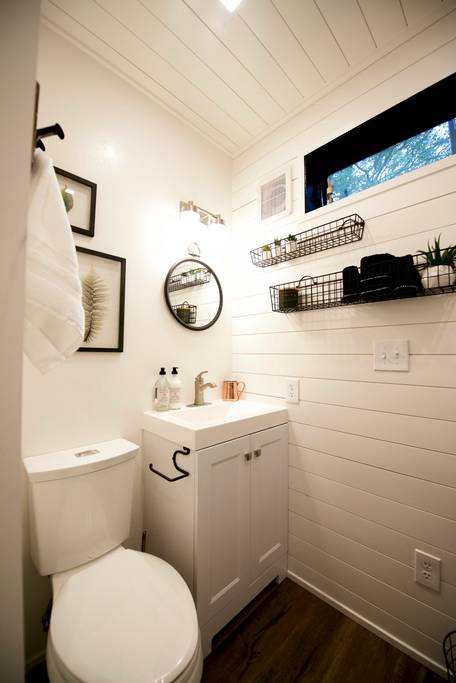 According to Airbnb, Kenneth is a Superhost. Superhosts are experienced, highly rated hosts who are committed to providing great stays for guests. Kenneth shares on his profile that he lives on a 500 acre farm with his wife and 9 children. Born and raised in Texas, he grew up in Austin and has lived in Waco since 1990. In addition to renting and selling tiny houses, he is an executive manager for a group of craft businesses at Homestead Craft Village just outside of Waco. He is also a choir director and worship leader at his church.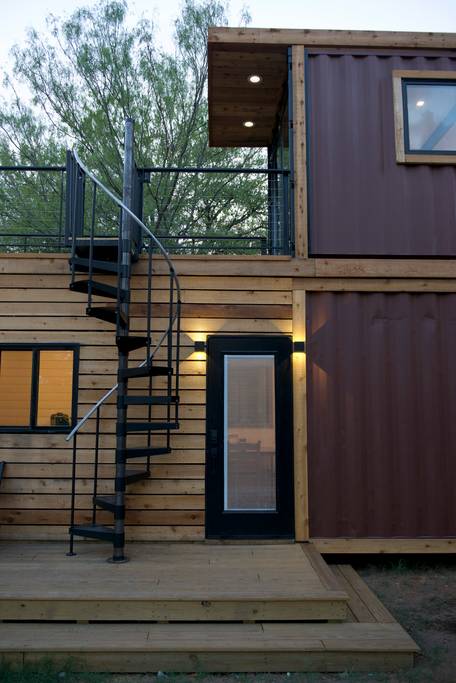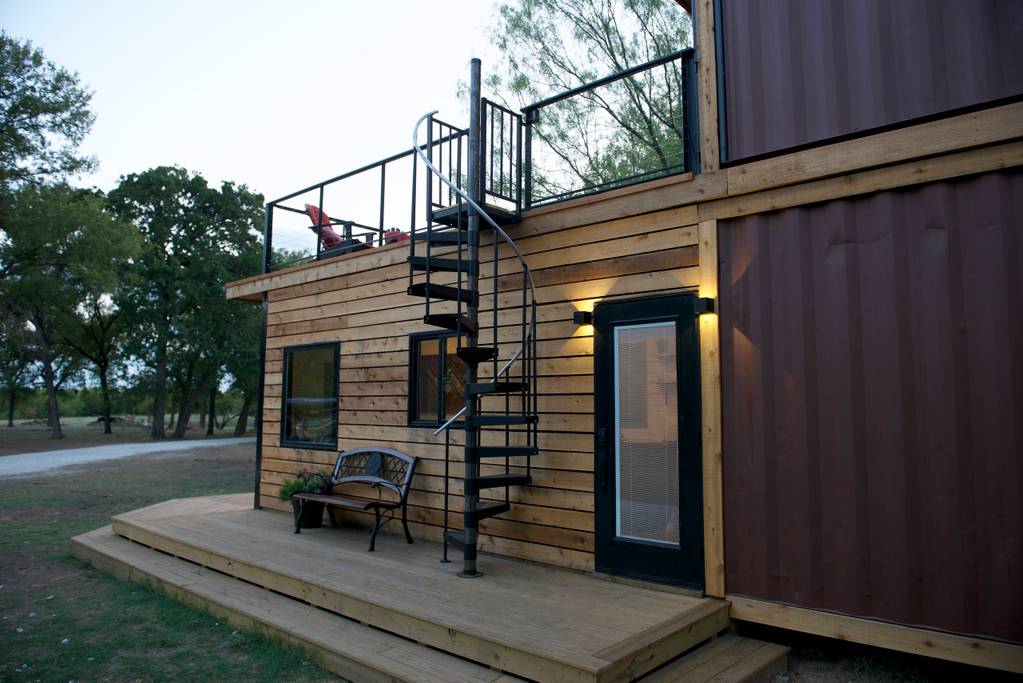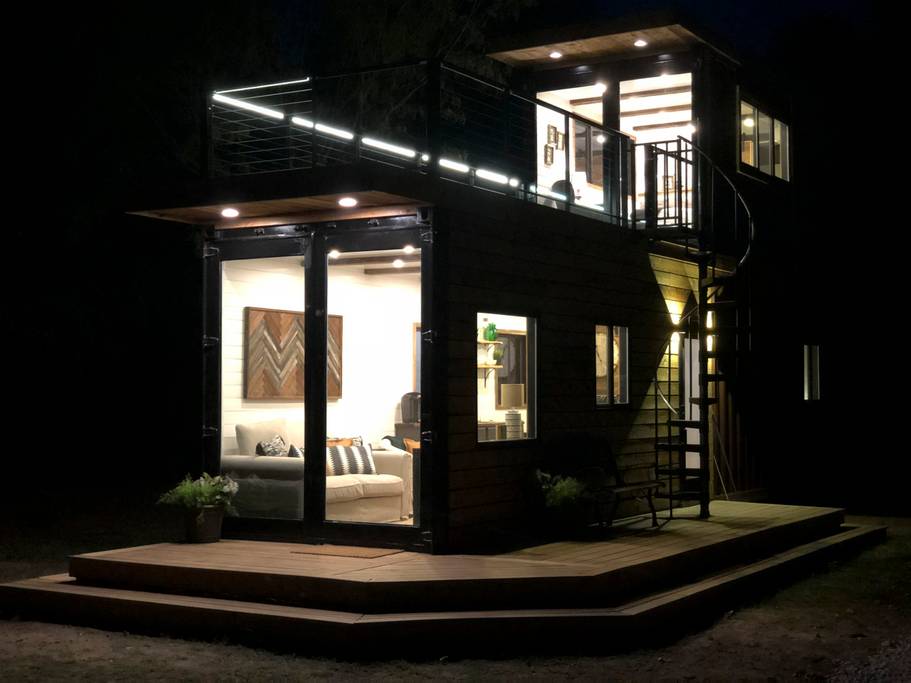 "After being in home construction for many years, in 2016 my teenage sons and I built a tiny house partly as a school project to teach them everything that goes into building a home on a small scale. We have since branched out into more tiny house styles including shipping container tiny houses. We are now renting these tiny houses out to vacationers to Waco as well as selling them around the country. We hope you enjoy it!" – Kenneth
So what do you think? Would you live here?
Information Source: Airbnb
Photo Source: Airbnb
» Follow Container Home Hub on Facebook for regular shipping container home updates here «