Greetings from Missouri! 🙂
Students at the Missouri University of Science and Technology refurbished three disused shipping containers to build a shipping container home that proves zero-net homes can be affordable and reliable.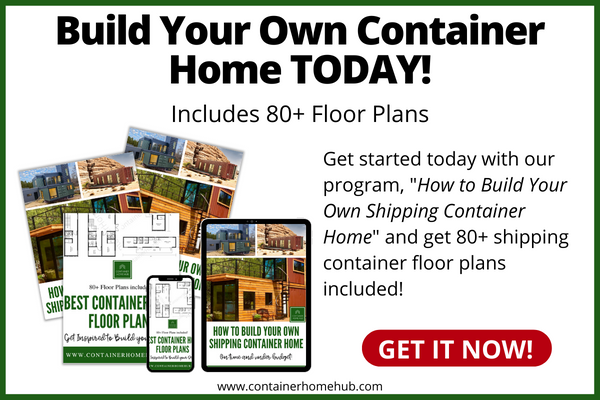 The Nest Home was inspired by the shape of a bird's nest, and features reclaimed materials and several sustainable systems such as grey water reuse, efficient lighting, a hydroponic garden and solar panels that provide enough energy to power the house and an electric vehicle.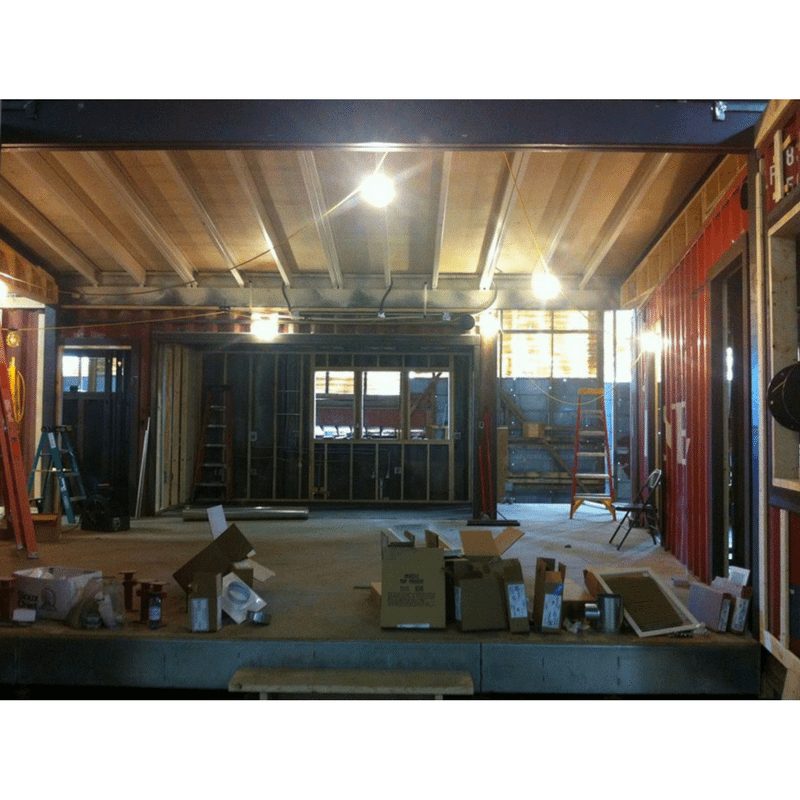 The project was designed for 2015's Solar Decathlon, which challenges students to design and build solar-powered houses that are cost-effective and energy-efficient.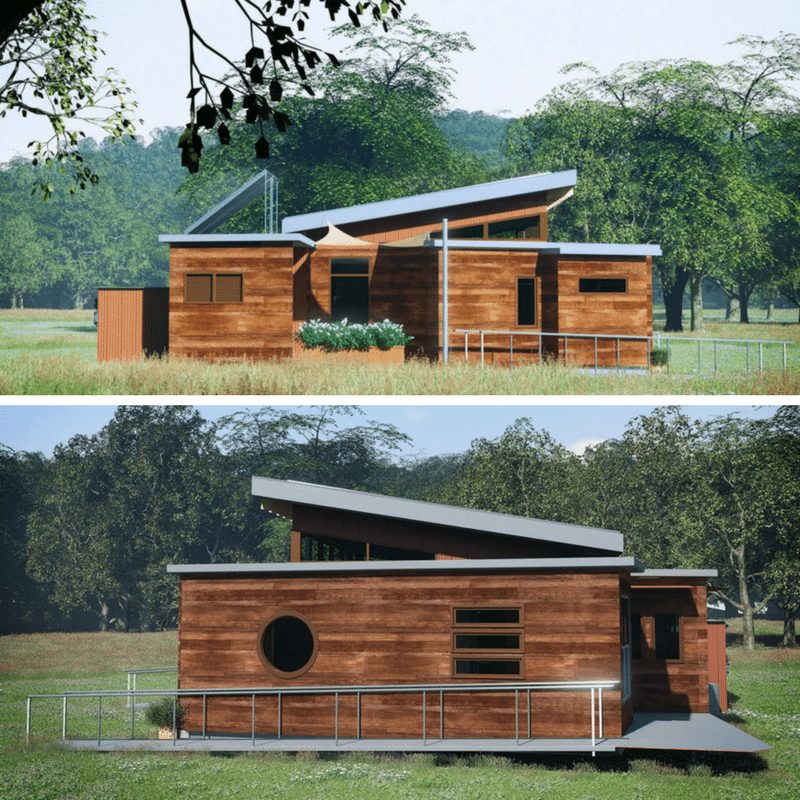 An array of 24 photovoltaic panels powers the house and an electric vehicle, with each panel containing a micro-inverter that transforms direct current to alternating current without the need for a centralized inverter.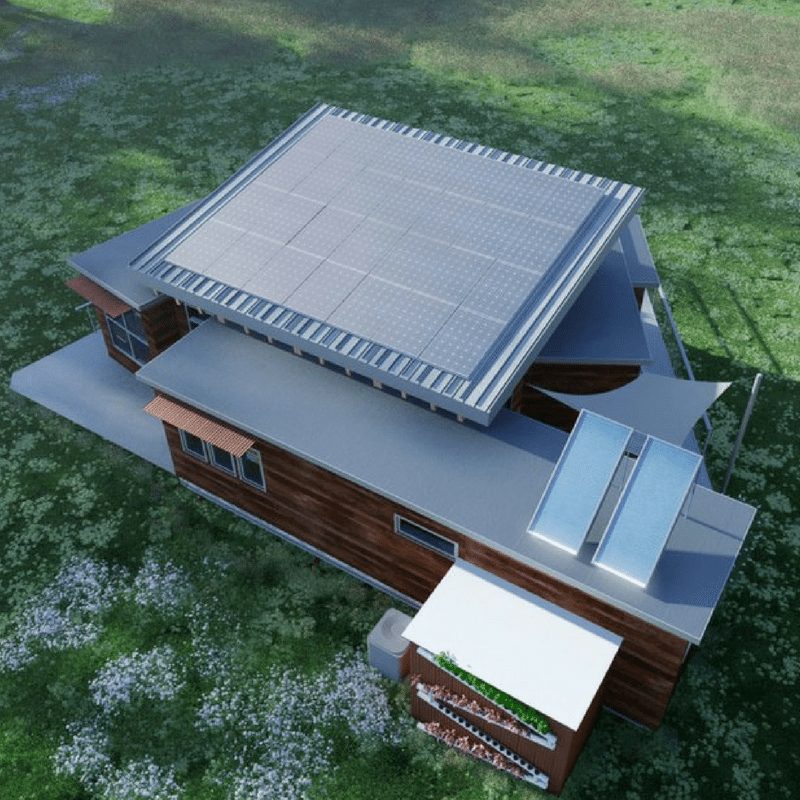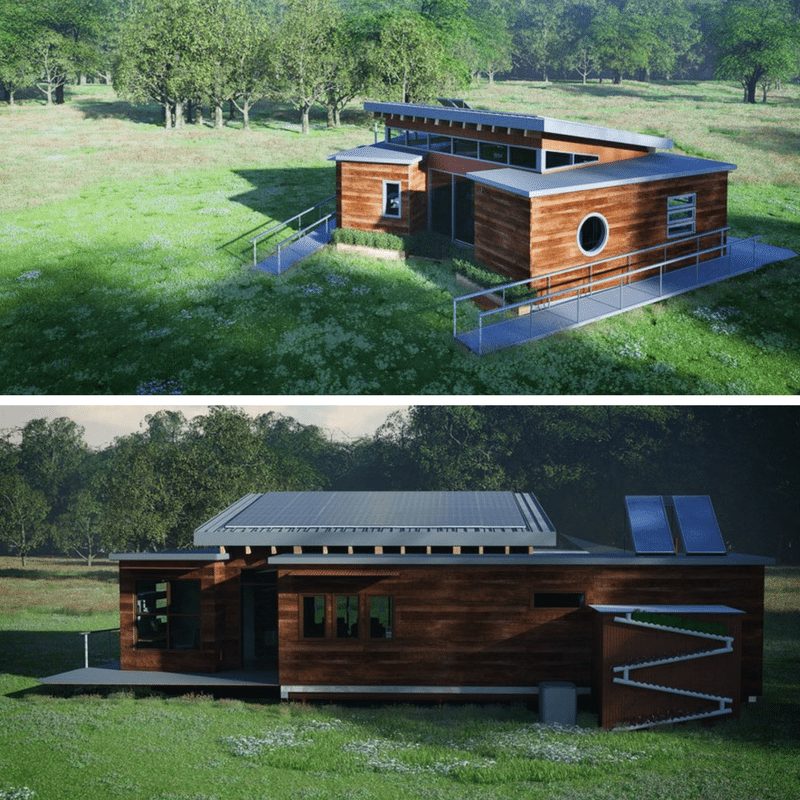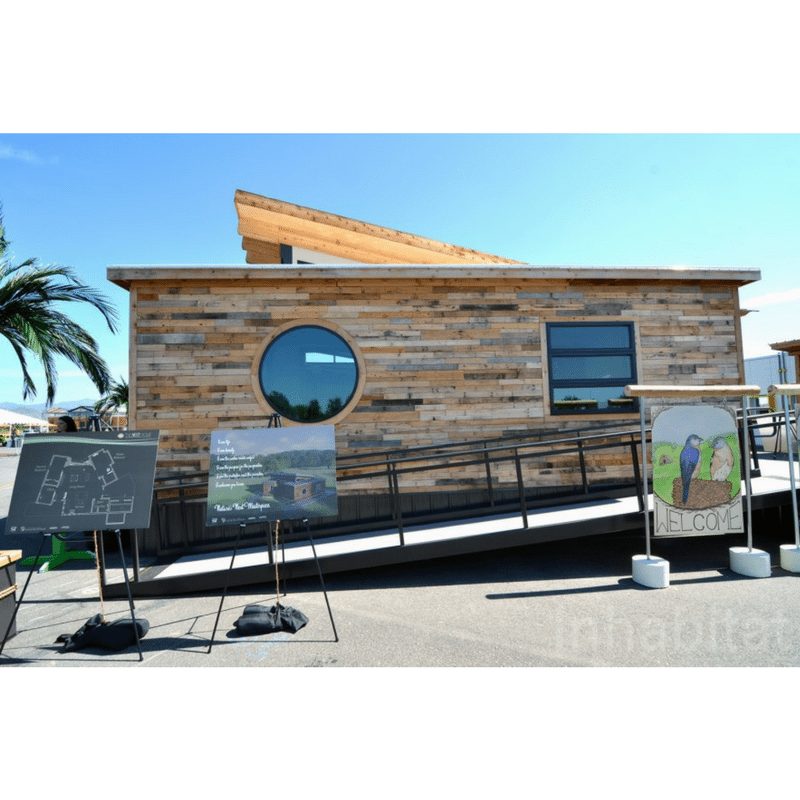 The Nest Home was designed to accommodate a growing family. It offers both private and common spaces that can be easily expanded by adding more containers to the existing ones. Repurposed materials were used throughout the house, from wood siding made from reclaimed shipping pallets to carpeting made from reprocessed fishing nets and insulation made from recycled denim batting.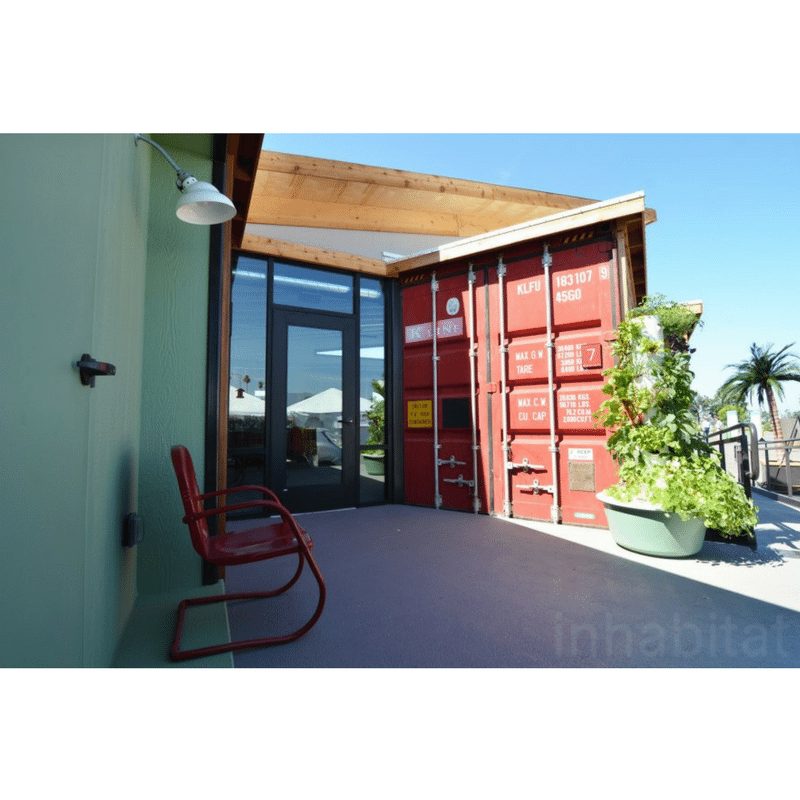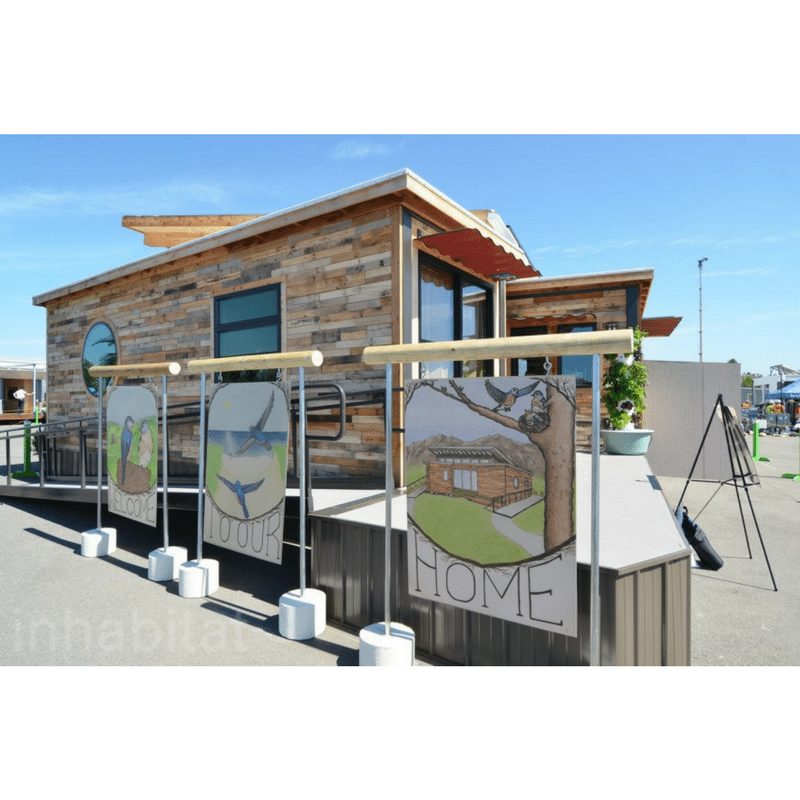 The wood trim in the kitchen is a well executed addition that brings some warmth to the area of the house that will always be the most popular. People tend to congregate in the kitchen and adding the organic glow of wood is a great way to balance out the industrial feel that a shipping container home tends to have by default.
In addition to this warm feeling wood, there is a modern functionality to the appliances in the kitchen. An island mounted cooktop is adorned with a stainless steel hood that does a great job separating the two spaces in one room. By having this delineation, this shipping container home is able to have those two areas feel both independent and tied together into a cohesive space.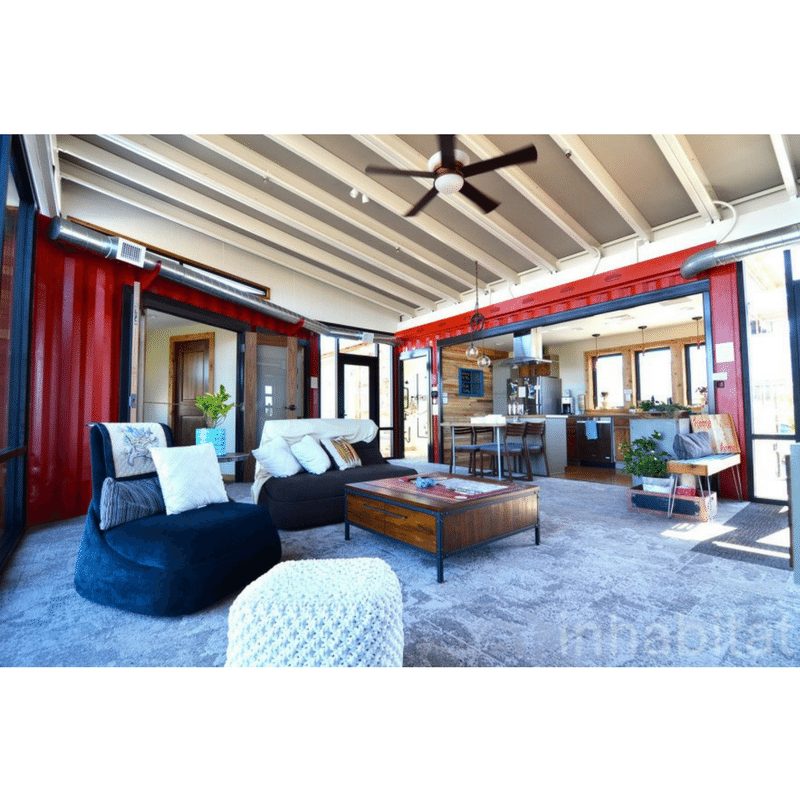 Automated windows support the HVAC system and help maintain optimal indoor temperatures. The lighting is also automated in order to save energy and detect when the house is empty. Residents can use three hydroponic gardens to produce fresh vegetables and herbs. Thanks to the greywater reclamation system that provides irrigation for the gardens and the bathroom, the house reduces its water consumption by up to 25 percent.
On top of its functional and eco-friendly design, this shipping container home is also incredibly contemporary and beautifully decorated. With an eye for both function and fashion, the designers of this home were able to strike an impressive balance.
A forward facing arrangement of picture windows allows natural light to become not only a source of power but a source of space. Large windows are a great way to add an illusion of grandiosity to any shipping container home where space is at a premium. We also love the dropped beams in the ceiling that give even more of a feeling of height and air to this home's living area.
One of the most interesting choices made in the interior design of this shipping container home is the raw portions of the containers themselves that are left exposed. With this nod to the original use of the materials, this home has a fantastic feeling of both reclaimed beauty and artfully considered contemporary arrangement.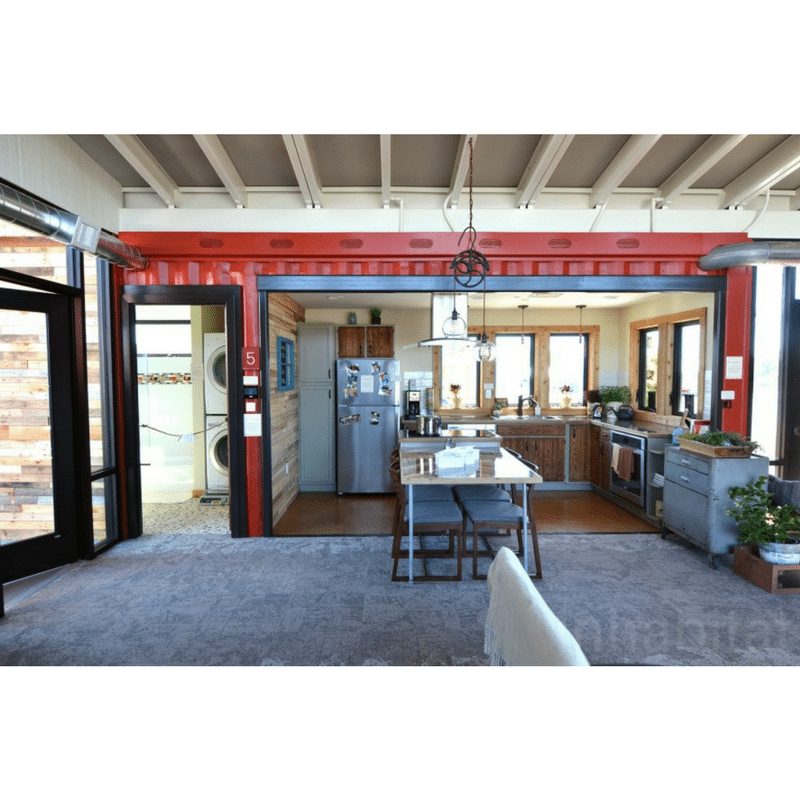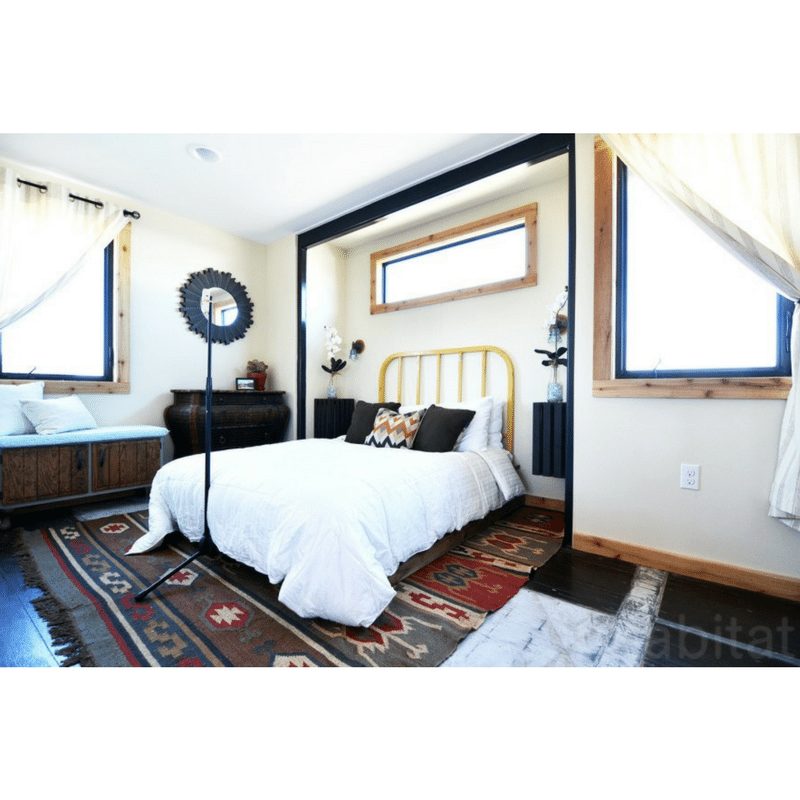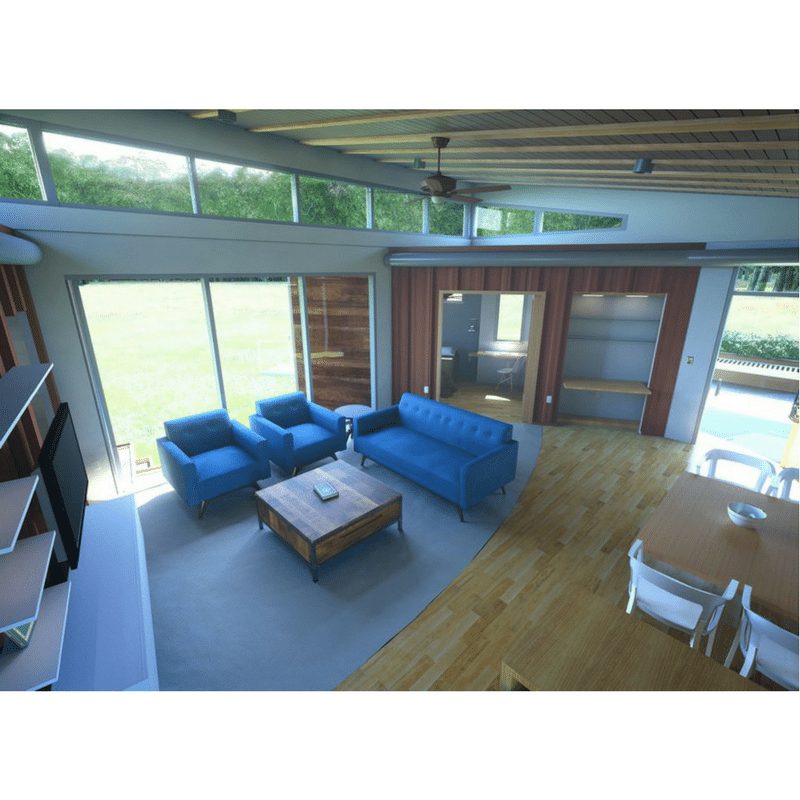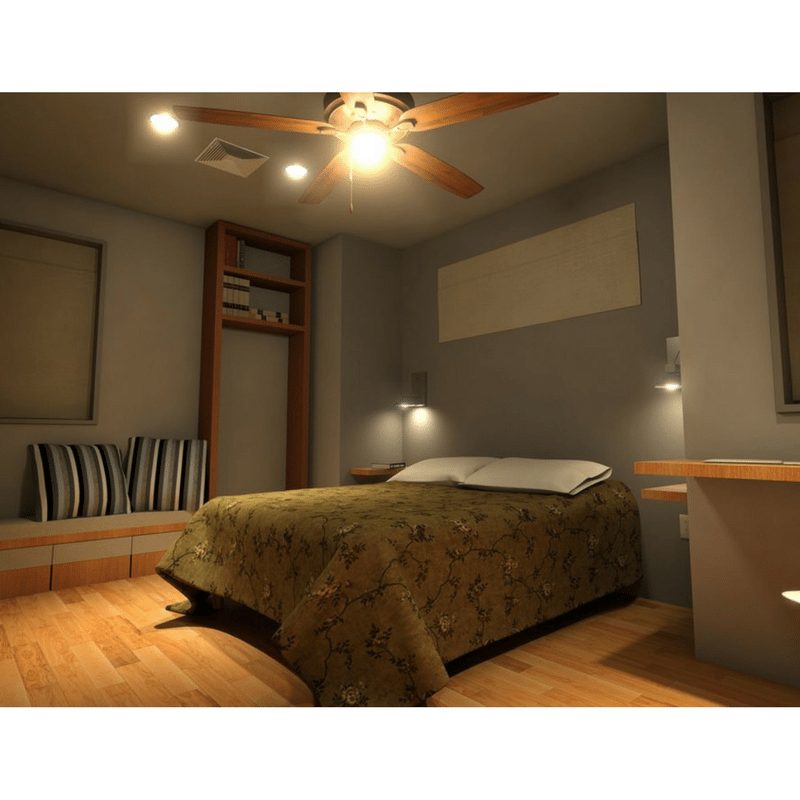 The bathroom and bedrooms continue on with the combined themes of modern industrial and a homey organic glow. The large porthole window goes along with the nautical touches brought in by the reprocessed fishing net carpets and the inlaid tile mosaic in the shower is yet another well planned design touch that we think makes this shipping container home much more than just a simple student design project.
So what do you think? Would you live here? 🙂
Information Source: Inhabitat
Photo Source: Inhabitat
» Follow Container Home Hub on Facebook for regular shipping container home updates here «