Greetings from Texas! 🙂
After sharing with you, our readers, almost 300 shipping container homes, you know that we at Container Home Hub tend to favor Texas homes here. We
have featured a number of homes that owners have built themselves with the intent of selling. So when we saw Justin Kennedy's for sale post about his tiny shipping container home in Lubbock, Texas, we had to share it with you!
Currently for sale, here are the details Justin shared with us:
$55,000
1 Bathroom
1 Bedroom
Built in 2018
Spur 327, Lubbock, TX 79424, United States
320 sq. ft.
40ft Custom Luxury shipping container HOME fully insulated
12000 BTU A/C and Heat included
Full size bathroom with tankless water heater, toilet and oversized stand up shower with bench
Washer/Dryer combo hook upKitchen includes microwave with built in vent hood, stainless steel Refrigerator (17 cubic ft), Self-cleaning Oven with 4 Burner smooth cook top stove and a 2 compartment stainless steel sink with garbage disposal
All LED lighting with 2 ceiling fans (one in bedroom, one in living area)
Energy efficient windows and door
8ft X 3ft outside storage with receptacles and lighting
Mirrored closet door in bedroom
Vinyl wood look flooring throughout
Front door with built in blinds
Cable TV/Satellite Ready wiring with wall mounts in living area and bedroom
FREE DELIVERY WITHIN 250 MILES OF LUBBOCK TX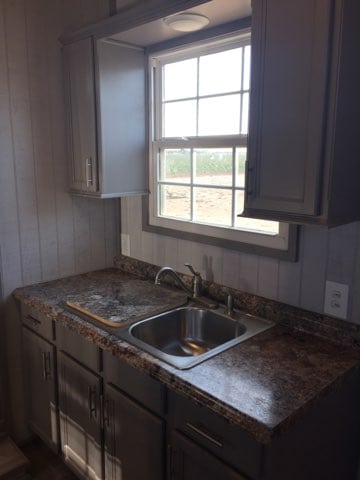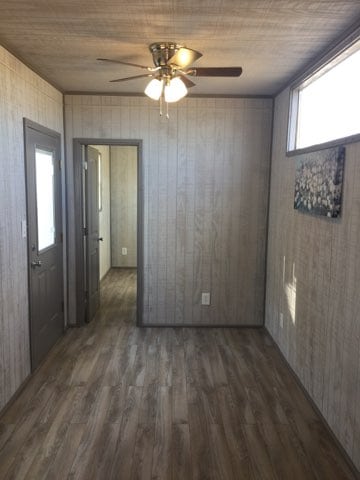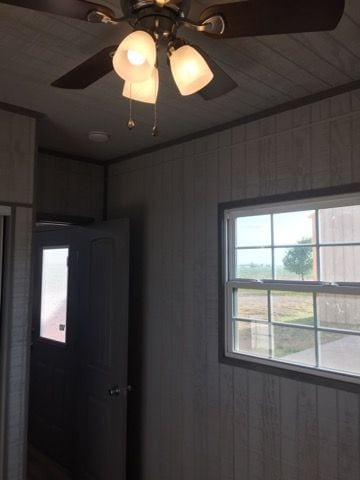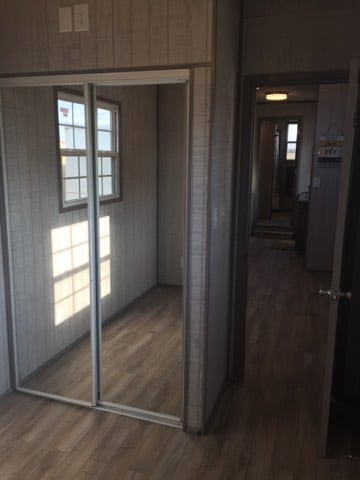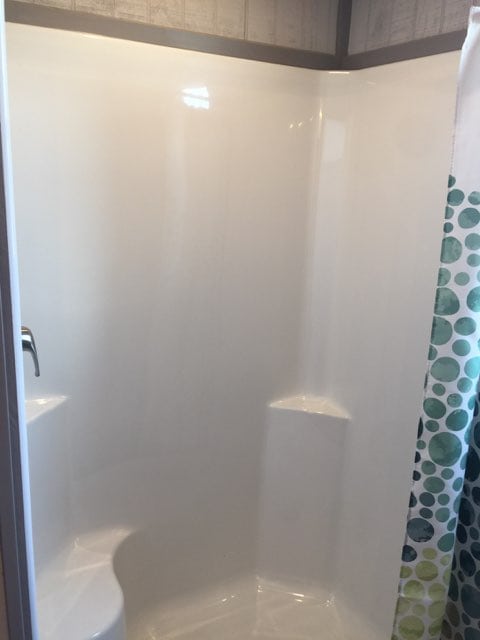 Whether you see this as a tiny home, cabin, lake house, or hunting lodge, this could be a perfect start into living in a container! For direct contact with Justin Kennedy, here is the Facebook listing.
So what do you think? Would you buy this home? 🙂
Photo source: Justin Kennedy, the owner/seller
Information source: Justin Kennedy, the owner/seller
» Follow Container Home Hub on Facebook for regular shipping container home updates here «