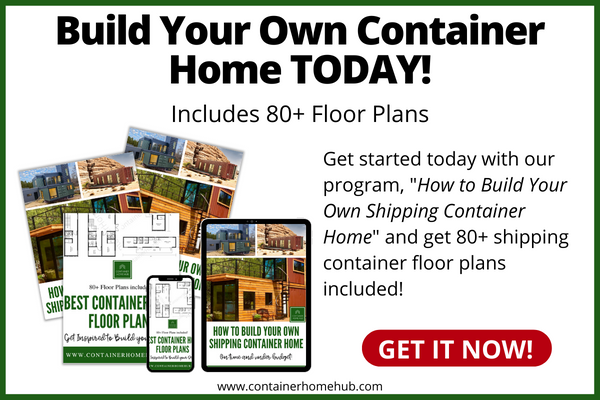 Greetings from California! 🙂
Whether it is as disaster relief housing for natural disasters like hurricanes and earthquakes, or emergency shelters for people displaced by conflict or famine, Lambda Container Solutions provides on-the-ground structural solutions for both those impacted by disasters, and the relief personnel working hard to restore services.
Made from new ISO standard 8' x 40' steel containers, all unit shipping container homes come standard with insulation, a/c and heating, duplex receptacles, breaker panel, phone, and data rough-in. Our skid-mounted units are ready to be hooked up to existing utilities, and sewer, or can be completely self-sufficient with optional septic-system, water-systems, power generator.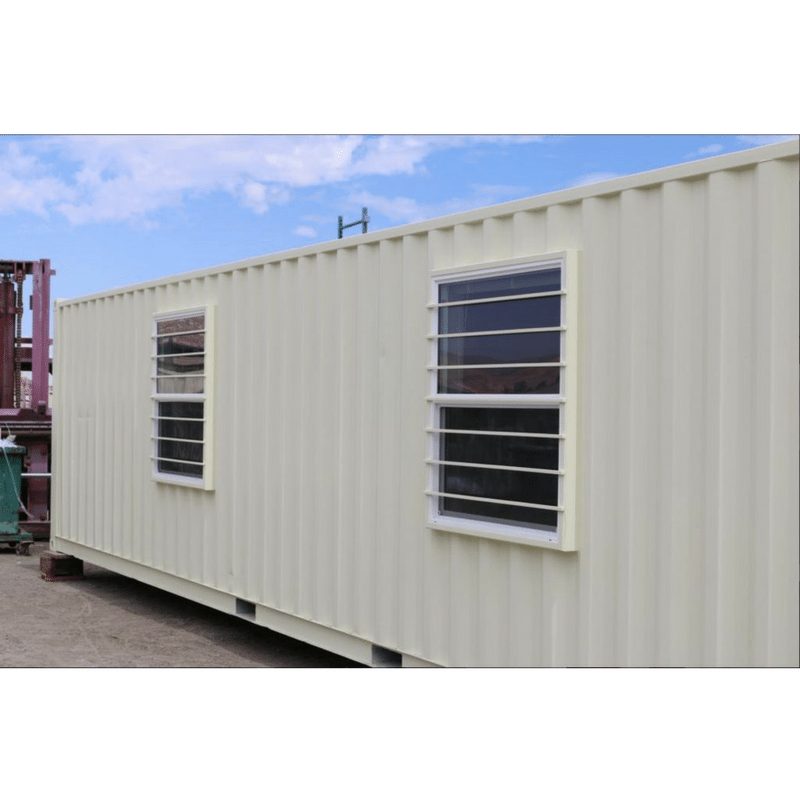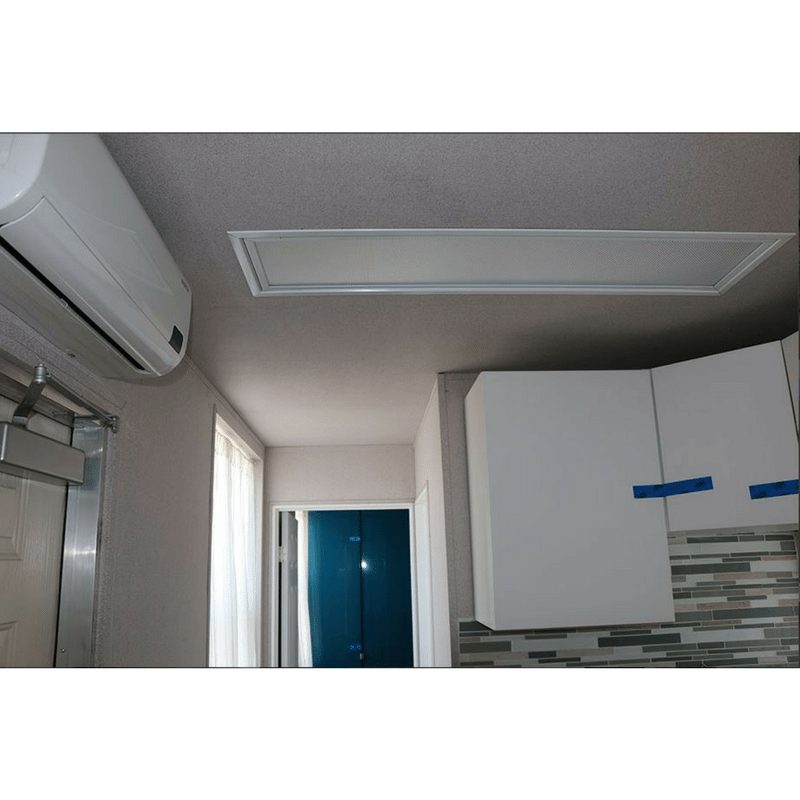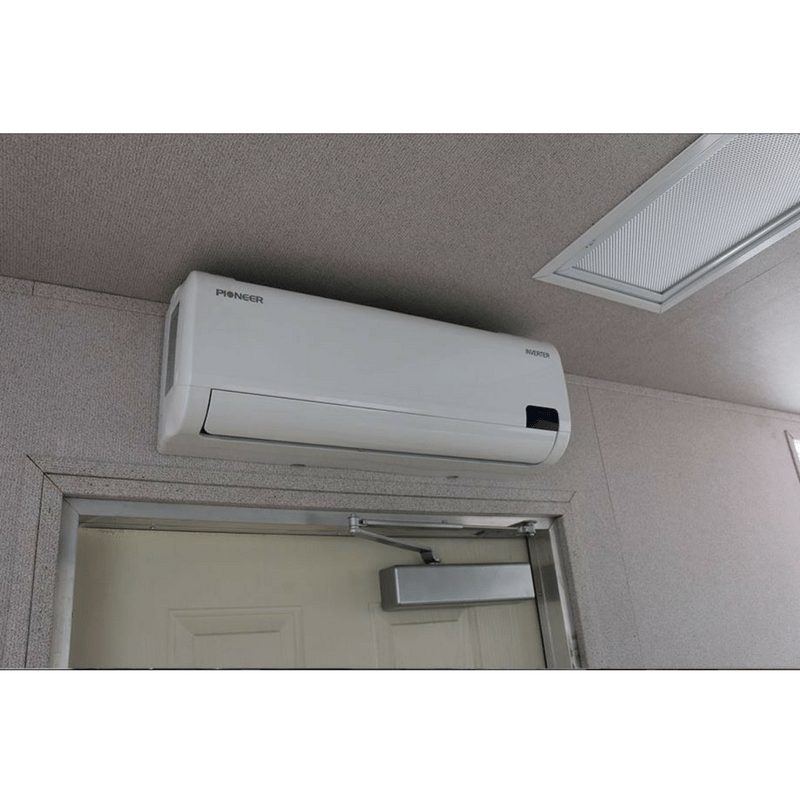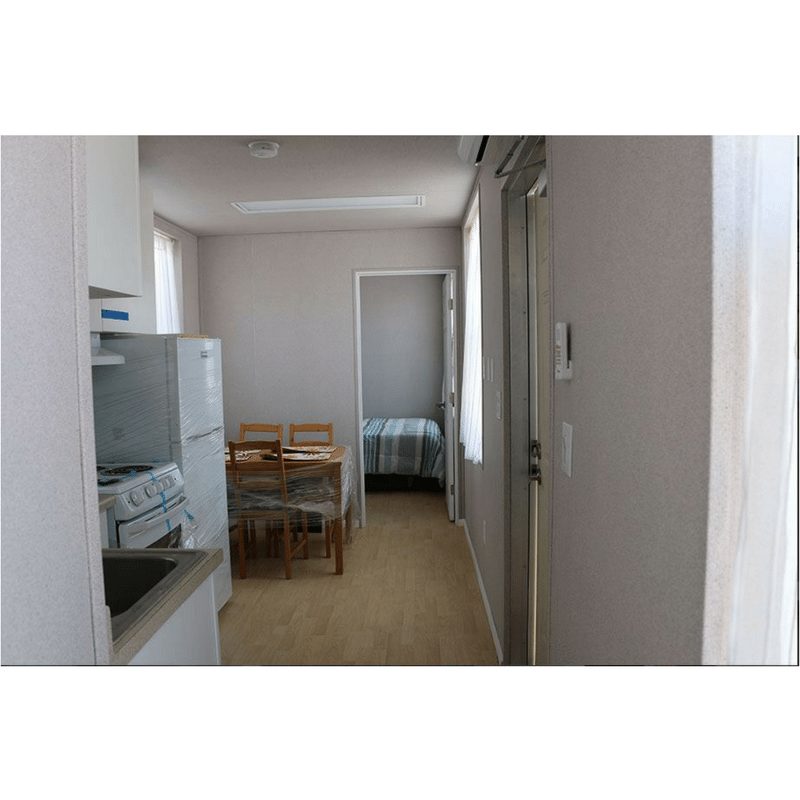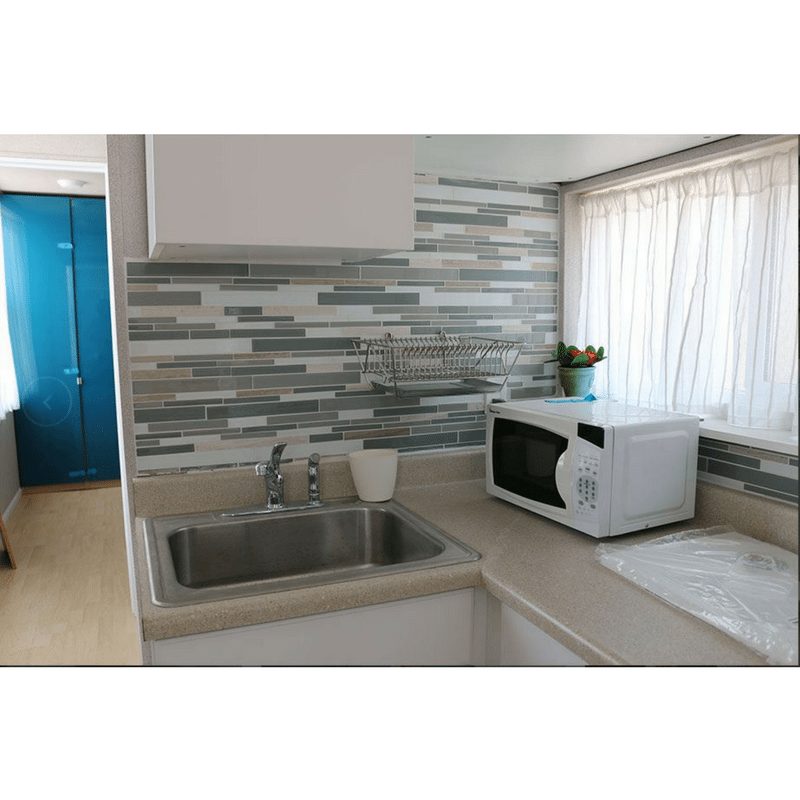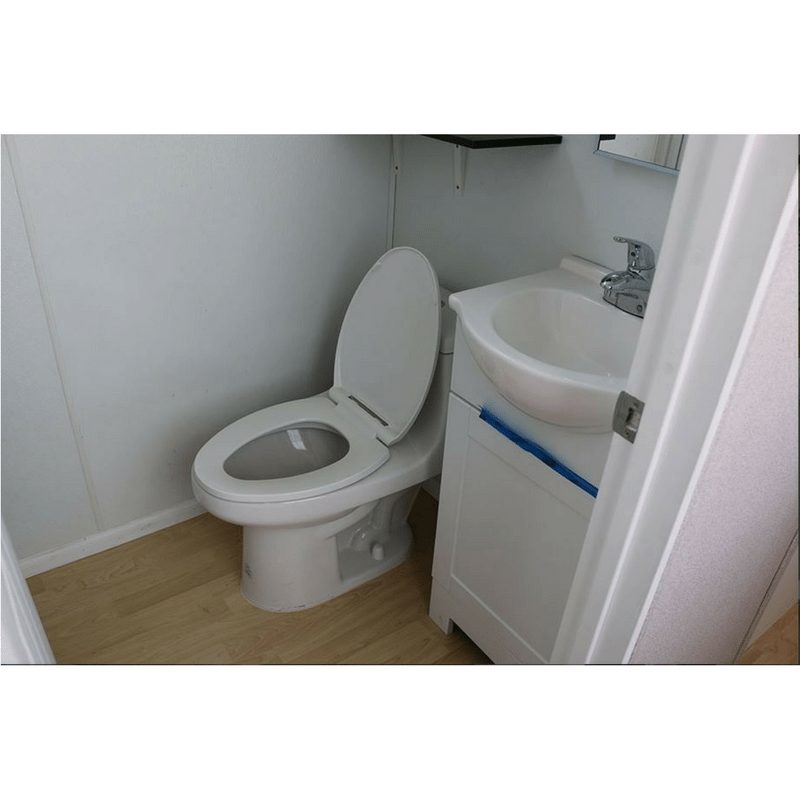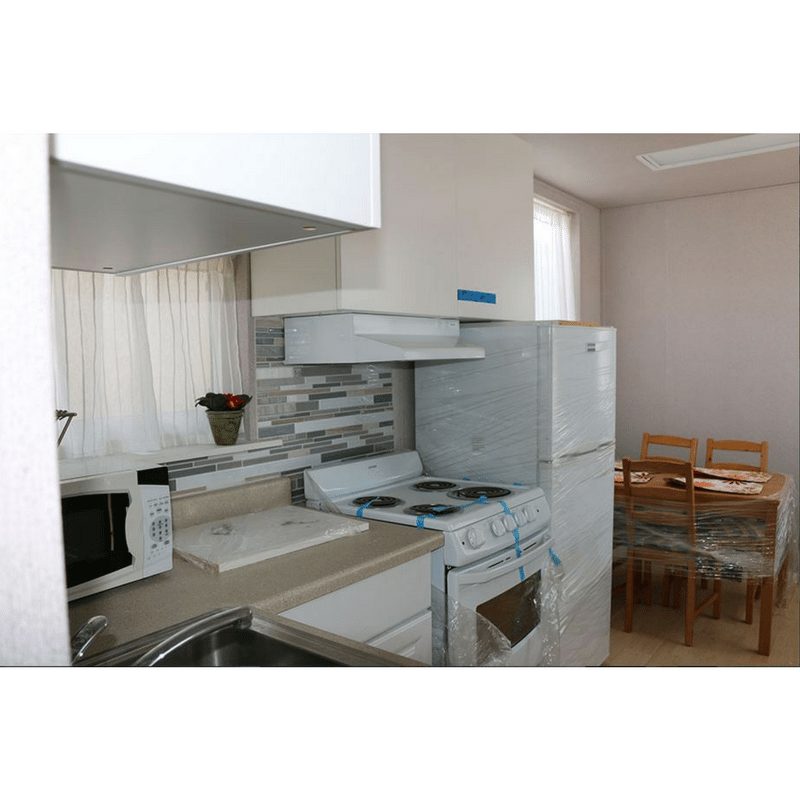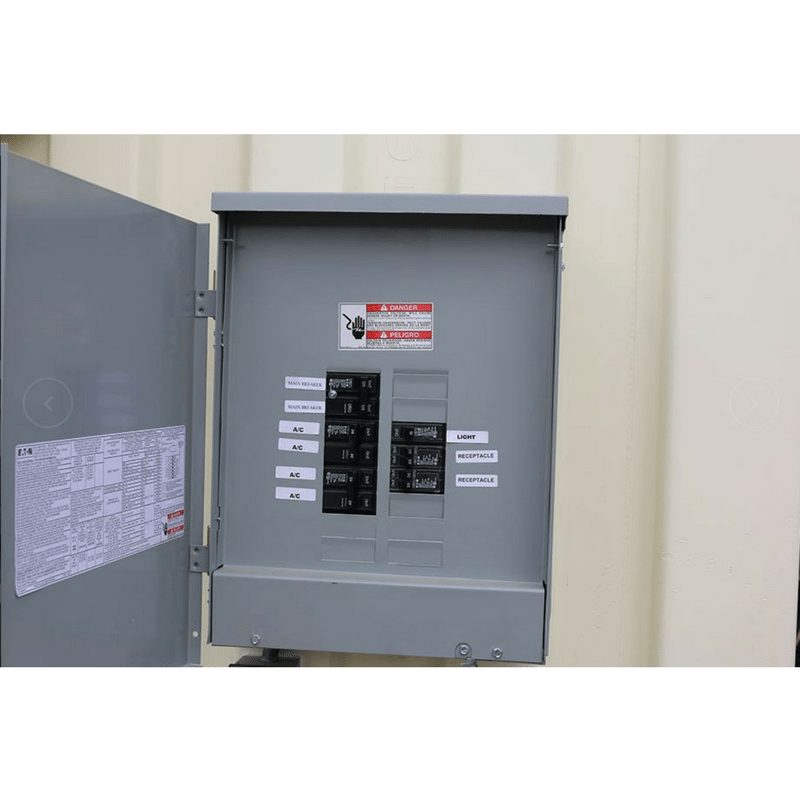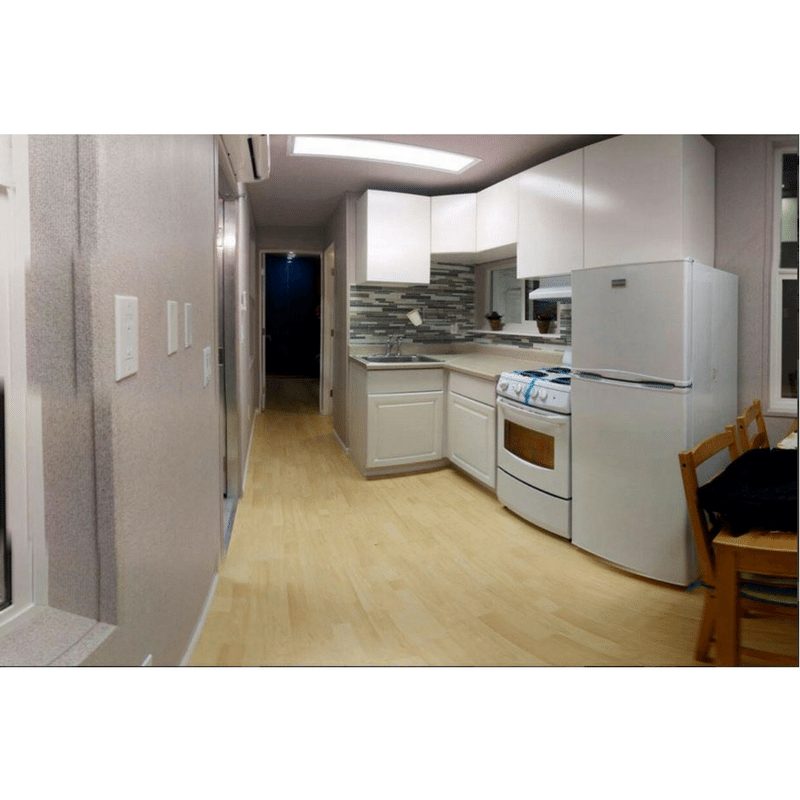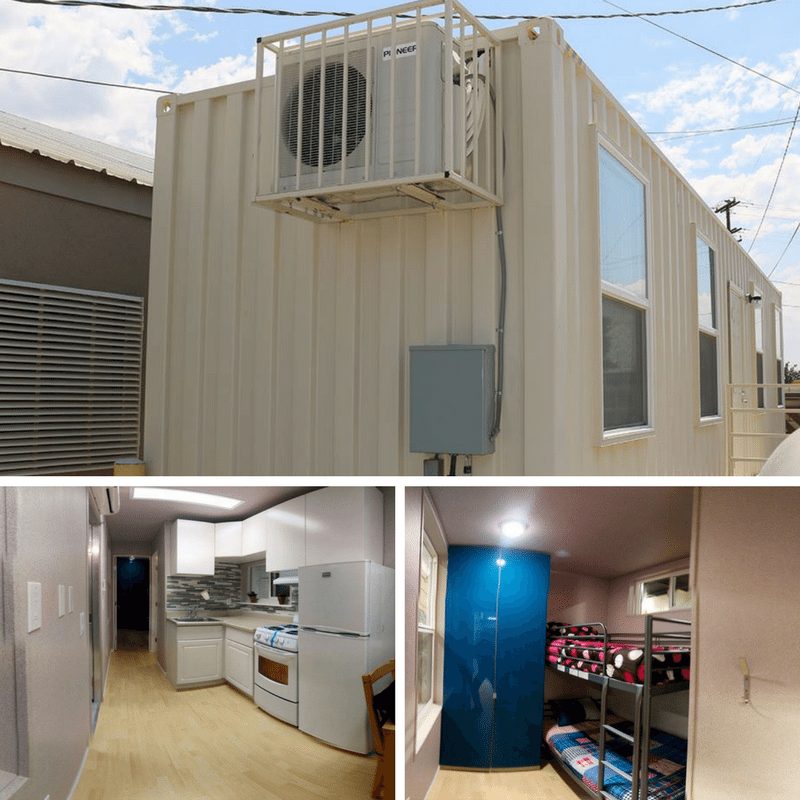 Contact them for pricing and custom configurations for emergency and disaster relief container home for this single family unit container home.
Each standard 4-person, single family unit comes standard with:
Floors, Walls, Ceiling
¼" laminated paneled walls and ceiling
VCT Tile Flooring
Kitchen
Laminated Counter tops
Sink with Tile back splash
Kitchen Cabinets
Shower
36"x36"x72"
20 Gallon Water Heater
Toilet 1-piece
1.1 GPF High Efficiency Toilet
Two Private Bedrooms
Additional Features
Electric Fluorescent Ceiling Lights
Smoke Detectors
Breaker Panel
Duplex receptacles
Phone/Data
Heating/Cooling
9,000 BTU Pioneer Inverter-Wall Ductless Mini Split Heat Pump System
Insulation R-Values
Roof R-13
Walls R-13
* Sleeping units can be configured to fit up to 16 adults
So what do you think? Would you live in this house? 🙂
Information Source: Lambda Container Solutions
Photo Source: Lambda Container Solutions
» Follow Container Home Hub on Facebook for regular shipping container home updates here «