Greetings from Seattle! 🙂
2019 might be our best year yet with all these awe-inspiring exclusives! I didn't mean to make the first two months of 2019 purely Container Home Hub exclusives but here we are! 🙂
Today we are honored to showcase the first-ever permanent residence made entirely of shipping containers in Seattle, Washington! The homeowners, Julianna Carlson, and her husband shared with Container Home Hub a special inside look at this tremendous shipping container home build!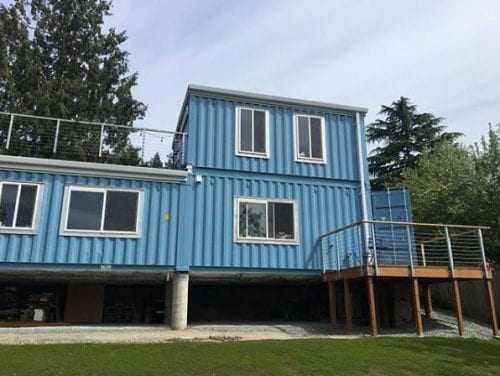 From Julianna Carlson:
It is about 1,000 square feet and boast two large decks, 2 bedrooms, and 1.5 baths. We had so much fun building this shipping container house out of six twenty-foot containers but permitting was challenging. My family and one of our really good friends built this house and we hired sub-contractors to do plumbing and electrical and foundation work. The house is made out of six 20-foot shipping containers, and two of those are hi-cubes. It has a lovely roof top deck.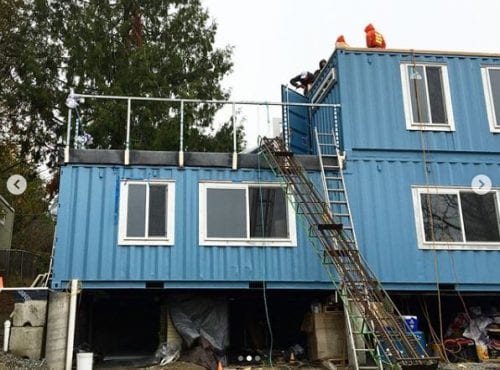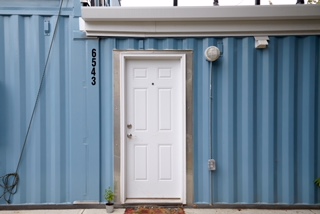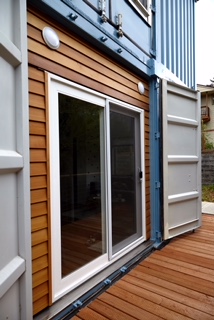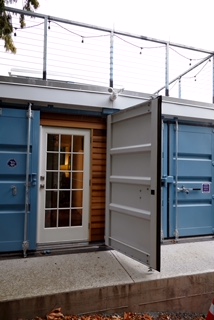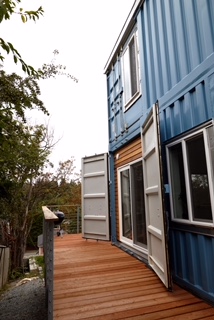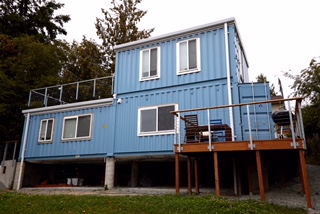 @Kriswilsonphoto took these stunning photos!
Now you also may have read about Juilianna's container home in Seattle Magazine. We have a few more photos than them but the article is still worthy of sharing 🙂
When Julianna Carlson left her parents' Delridge home for college in Santa Barbara, she never expected to tire of the eternal California sunshine. But the longtime Pacific Northwesterner couldn't stay away—she graduated in 2015 and returned. She's now settled on a plot of land she purchased just down the street from the house she grew up in.
Carlson purchased six 20-foot shipping containers from DryBox, a Chehalis company that provides shipping containers with custom modifications. The containers were trucked in and stacked in two days during the spring of 2017. Window holes were pre-cut based on Carlson's specs, but the interior build-out—drywall for exterior-facing walls, plumbing, installing electrical—took almost a year, largely because obtaining proper permits wasn't an easy process, she says. The city didn't really know how to handle a container home. On their exteriors, Carlson intentionally left the shipping containers—four on bottom, two stacked on top—largely untouched. But inside, she went with a cozy nautical theme: The handrail to the master bedroom upstairs is reminiscent of those on a ferry; tiny painted cargo boats are stenciled onto an accent wall downstairs; and a porthole in the master bedroom's walk-in closet gives the feeling of being in a ship's hull.
Now 25, Carlson likely won't live here forever. But she says she's designed her home in a way that will allow for another container to be added to provide more space later. After all, she figures she only spent 70 percent of what it would have cost her to buy a comparable existing home. "I've really fallen in love with shipping containers, more than I ever thought possible," she says.
So what do you think? Would you live here?
Photo sources: Julianna Carlson; the homeowner, Seattle Magazine
Information sources: Julianna Carlson; the homeowner, Seattle Magazine

» Follow Container Home Hub on Facebook for regular shipping container home updates here «