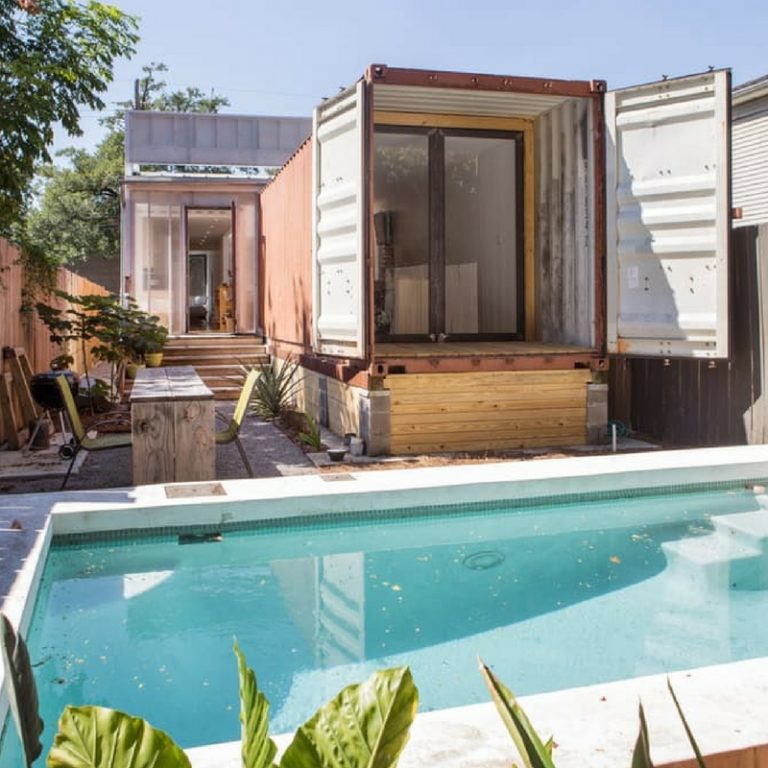 Without a doubt, container homes have become one of the top housing alternatives for many homeowners these days. Maybe you already have a property and would like to experiment with adding a shipping container.
Globally, there are roughly 65 million shipping containers in use, making them the ultimate transportation method for shipping goods. With approximately 11 million shipping containers unused, some are now being repurposed and refurbished for home use.
There are countless ways you can use shipping containers for your home, from having a container workshop, garage, or even your personal man cave. While using shipping containers on personal property is a relatively new and growing trend, there are still a number of things to consider when you choose to use them in your home.
Throughout this guide, we will discuss the question, "Can I put a shipping container home on my property?", as well as everything you should know once you have decided to do so. Let's get started!
Why a Shipping Container Home?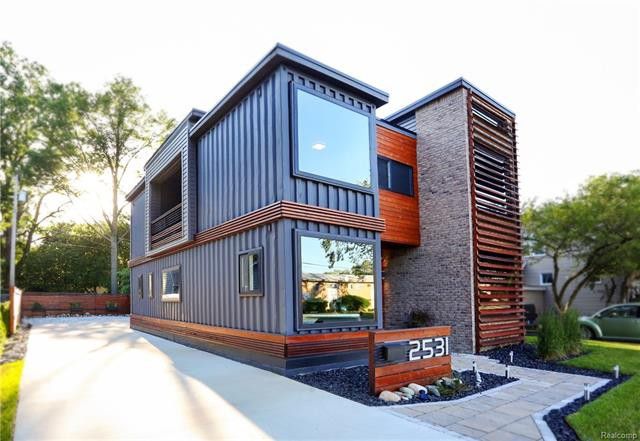 Purchasing a shipping container home can be a cost-effective way of owning a home while maintaining a sense of style and comfort. There is no limit to the customizability of your container home, as it can be designed as a contemporary modern abode or as a rustic barnyard-style dwelling. Here are some cool shipping container homes worth checking out.
As well as being environmentally friendly, shipping container homes can also be made from recycled materials, and the containers themselves can be reused and refurbished in many ways. Their durability and weather resistance make them a great choice for homes that can rival traditional ones in quality.
Even if you already own a property, it's still a nice touch to have a shipping container space in your backyard. You can convert the container into a home gym, a personal home theater, an office space, or many other things depending on your home needs.
Factors to Consider When Putting a Shipping Container On Your Property
Ready to build your shipping container home? Just remember, there are some key things to keep in mind when placing a container home on your property. From law regulations to building permits, let's explore these factors in more detail below.
Laws and Regulations
Legality is one of the top concerns among people who want to own an alternative home, including shipping container homes. You may also be curious about the rules on using a shipping container for temporary storage or as a backyard home extension.
In the United States, the International Building Code (IBC) must be followed when constructing any type of home. The IBC has specific regulations for shipping container homes, such as the minimum distance a shipping container home must be from other structures and how much wind loading a shipping container home can withstand.
Across the pond, shipping containers in the United Kingdom can be stored in the backyard if they are at least five meters away from a road. You should also be aware that if you are in a national park or an area that is naturally protected, you may have additional regulations to consider.
All in all, laws and regulations differ by location, so start off by acknowledging that there are certain limitations involved when building a shipping container home, and then consider what permits you need and what restrictions to comply with.
Container Home Restrictions
Before purchasing a shipping container, you should also consider the restrictions for using them on your property. Factors include your container size, location, and period of time they remain on your property.
Some laws, for instance, prohibit fixtures from exceeding a certain height or covering a certain amount of space, while shipping containers themselves can't exceed 200 square feet in size. A shipping container may also be permitted in some neighborhoods if it is used for storage only and not as a permanent dwelling.
Due to these restrictions, it is wise to contact local experts or your homeowner's association for more information before considering having a shipping container home.
Building Permits
Building permits are required when constructing any type of dwelling, and a shipping container home is no exception. The purpose of building permits is to ensure that all construction is done safely and in accordance with local regulations.
Obtaining a building permit typically involves submitting architectural drawings or plans of the proposed structure and a detailed description of the construction process. If the proposed structure complies, the building permit will be issued, and construction can begin.
Although most areas allow you to have a shipping container in your backyard, factors such as the container's build quality, its purpose on your property, the zoning regulations in your neighborhood, the proximity of the container, and many others can determine whether you can obtain the required permits.
So, while it may be an extra step in the construction process, obtaining a building permit is essential for ensuring that your shipping container home is safe and up to code.
Can I put a shipping container home on my property: Wrapping Up
If you are looking for a traditional home alternative, shipping container homes are a smart choice. And once you know the requirements that need to be met, you can start planning and building your dream container home.
Check out our blog for interesting and inspiring looks for your container home. You may also want to check out our custom open floor plans to jumpstart planning your dream home today.