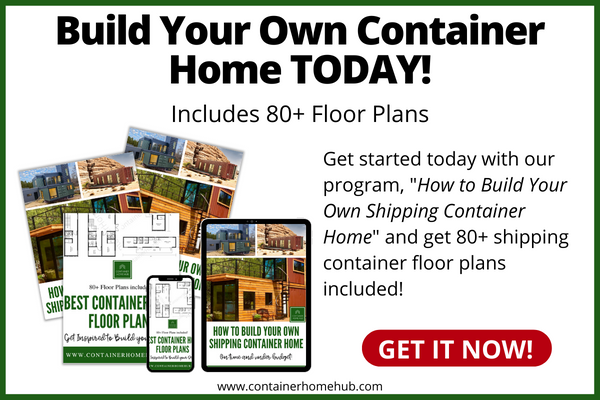 Greetings from Germany! 🙂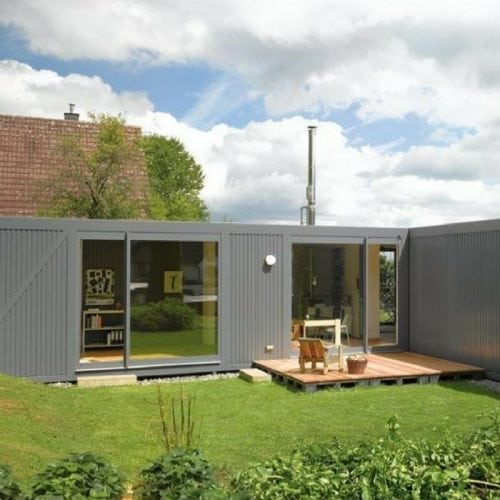 "ContainerLove" is a modern shipping container home in a rural area of western Germany, standing out among more traditional gabled farm houses and barns. It was designed by Cologne-based studio LHVH Architekten. In the idyllic town of
Kall, Germany, on an area slightly tilted to the south, was the desire of the builders for a home made out of shipping containers.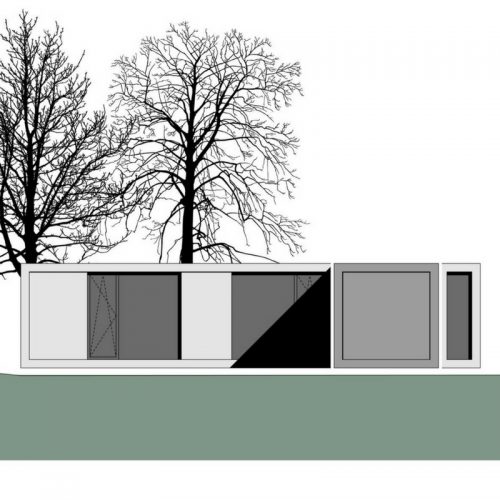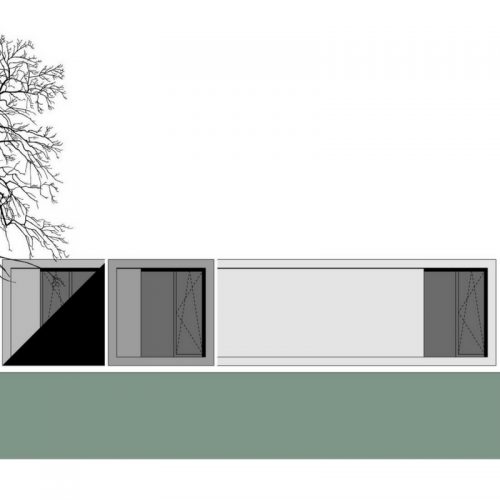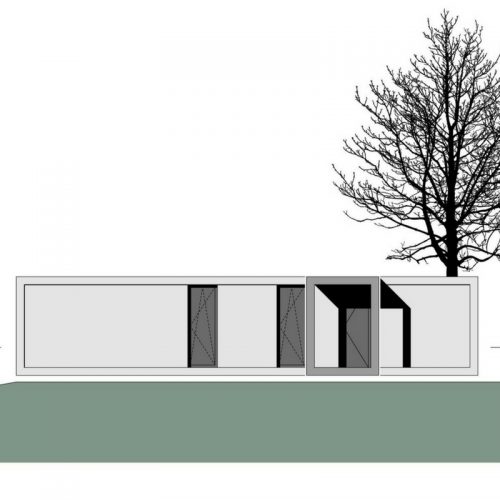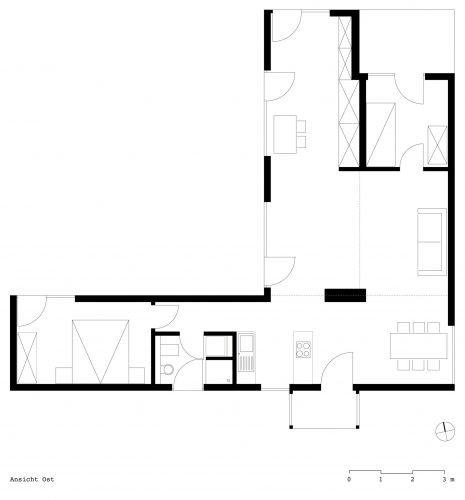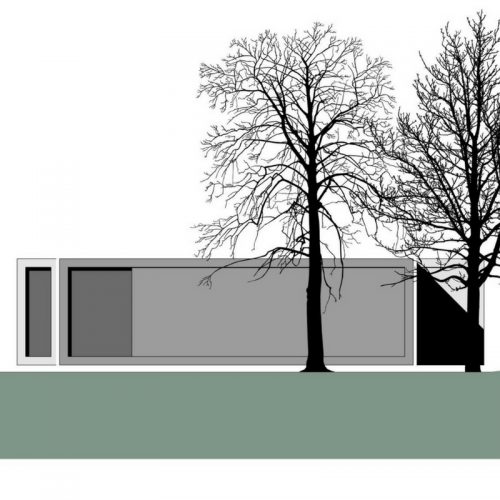 After detailed planning and a four-week production phase, the shipping containers were delivered and mounted and the residents could even move in on the same day. Most of the work was carried out off-site so only the joints, pipes and connections needed to be finished on-site. The surprisingly generous interior space was admired just as much as the protected terrace at the rear of the house.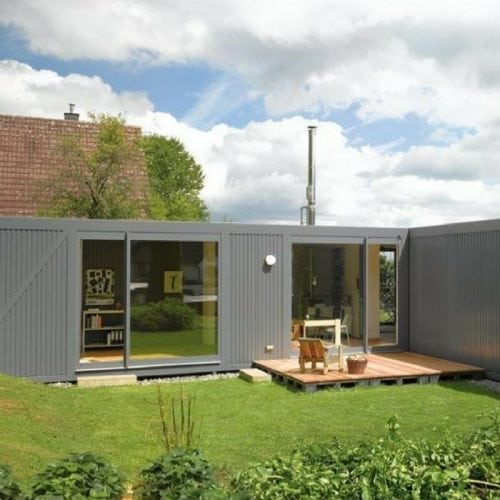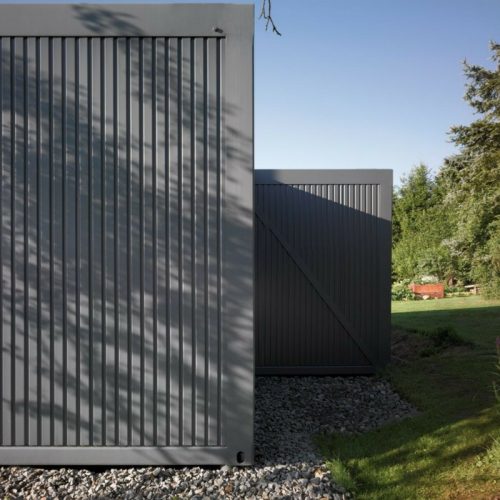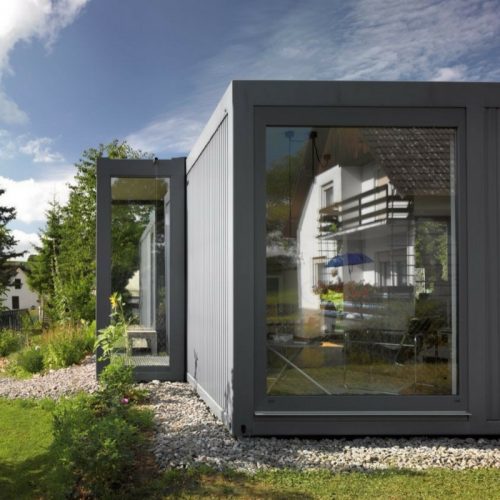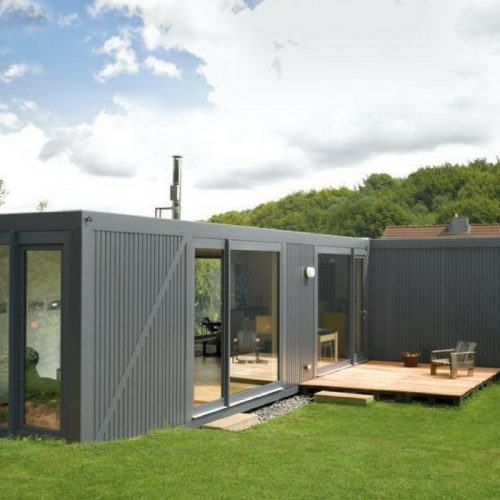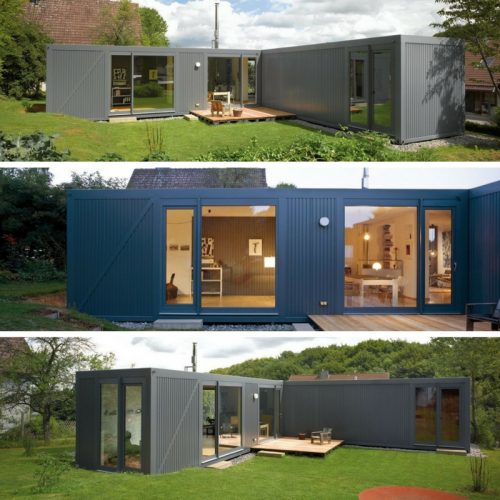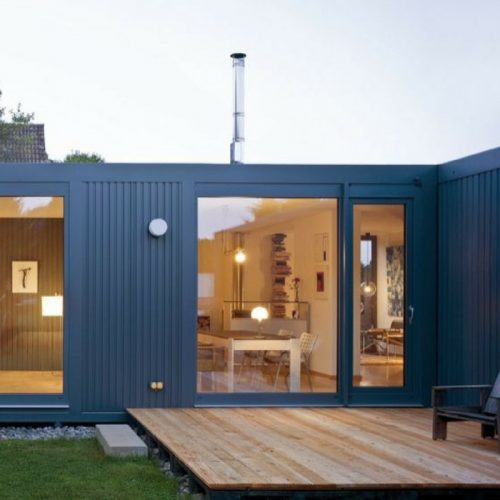 The home was assembled from three shipping containers, each 3 meters wide and with lengths of 7, 9 and 14 meters. The three shipping containers are arranged in an L-shaped floor plan of approximately 90 m2 (969 ft2). The master bedroom and bathroom are at one end, a second bedroom and an open office are at the other end, the living space in the middle, and a wooden terrace at the inside corner of the L. The open office area could quite easily be walled off to form a third bedroom.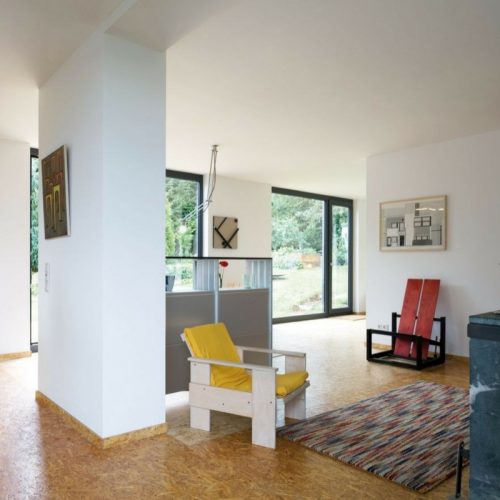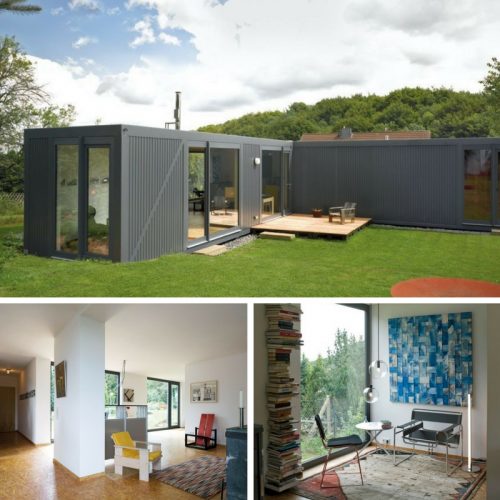 Another stunning example of what you can do with shipping containers! Germany is one of my favorite countries and I would love to see this in person. What do you think? Would you live in 3 shipping containers? 🙂
Photo credit: ArchDaily
Information credit: Small House Bliss, German-Architects, ArchDaily
» Follow Container Home Hub on Facebook for regular shipping container home updates here «