Greetings from Florida! 🙂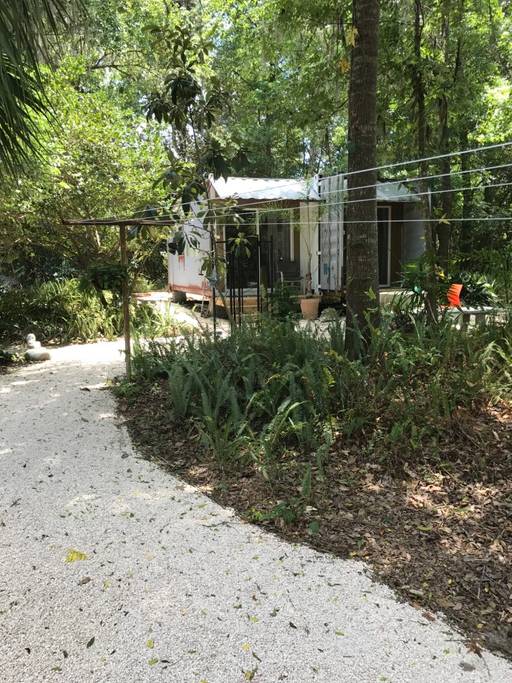 Have you been thinking about testing out living in a shipping container home before you build one? Well if you are in Florida, here you can rent an entire guesthouse on Airbnb!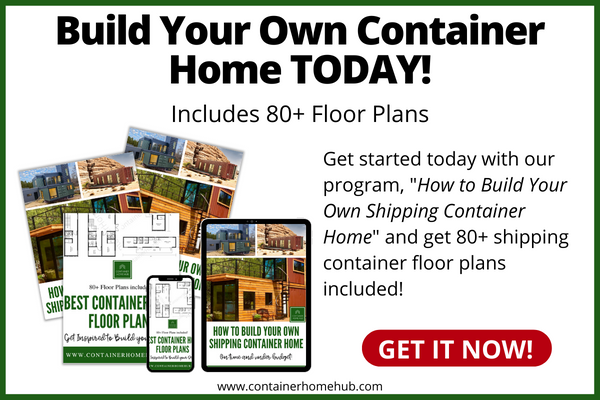 The unique container home called "Caja Verde" is located in Gainesville, Florida one mile from UF and downtown. Home owner Peter says 2 guests can rent this studio/ 1 bed/ half-bath for $80/night.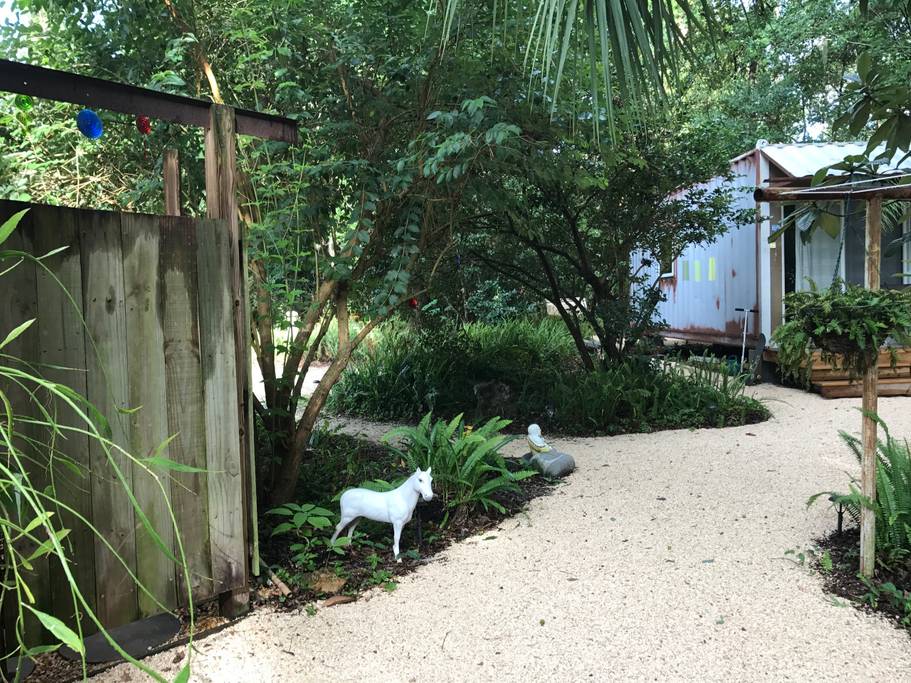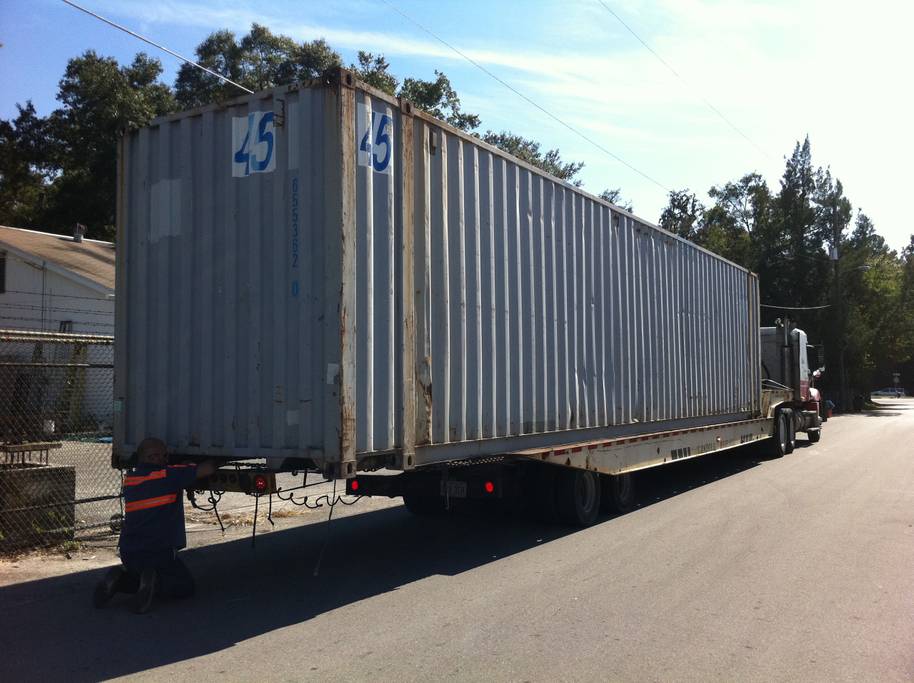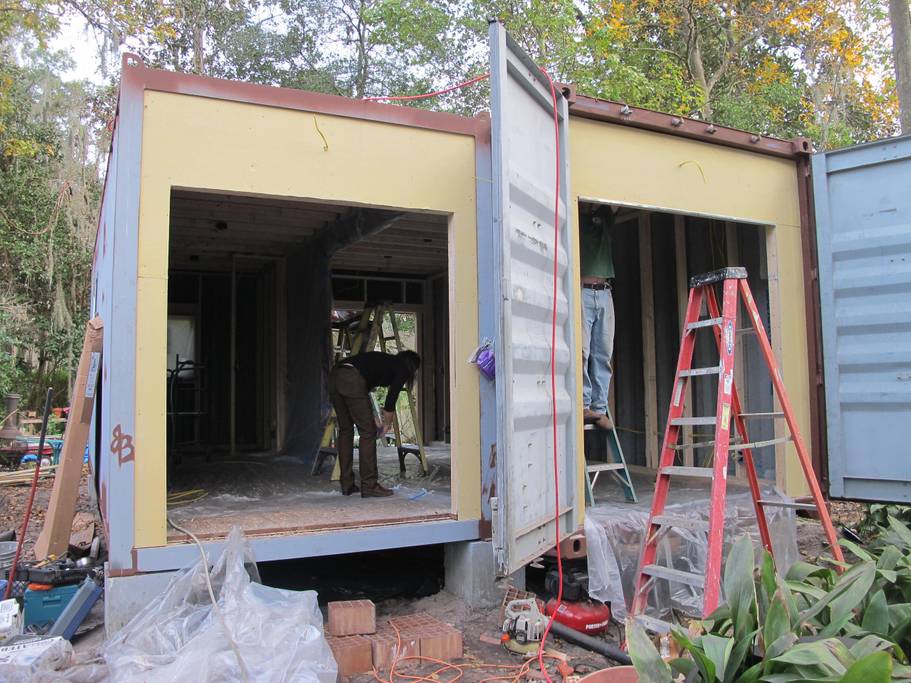 "The bonus is we live on 2 acres, tucked back in a quiet neighborhood. Our pool is deep & cool; we have bikes to borrow. The container is perfect for a solo traveler, or a couple." says Peter on Airbnb.
The space is 400 square feet and open, loft style. There is a toilet, sink, toast-R-oven, microwave, refrigerator, coffee maker, electric tea kettle, a toaster oven and basic kitchen supplies, but NO STOVE OR OVEN. The shower is a private OUTDOOR SHOWER, with hot water, 25 ft from the door. The container is next to the owner's home but private. There are two porches for sitting outside and enjoying the view. We often have great blue heron, whistling ducks, turtles, and egrets in the pond. Occasionally we have an otter or gator that decides to make a home here too. The pool was built in 1960 and is quite deep and cool. They are in one of the oldest Gainesville neighborhoods.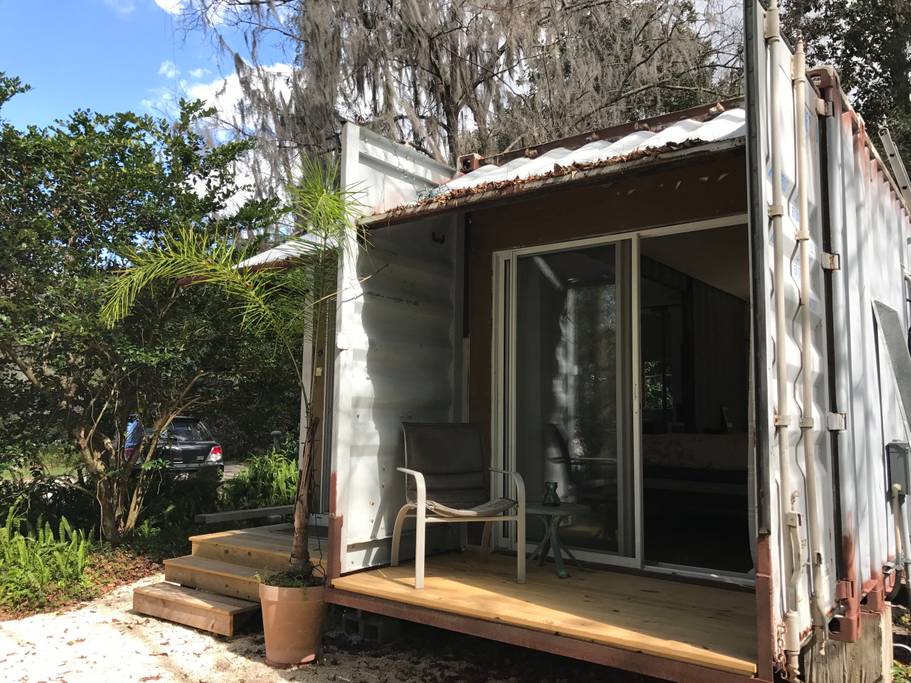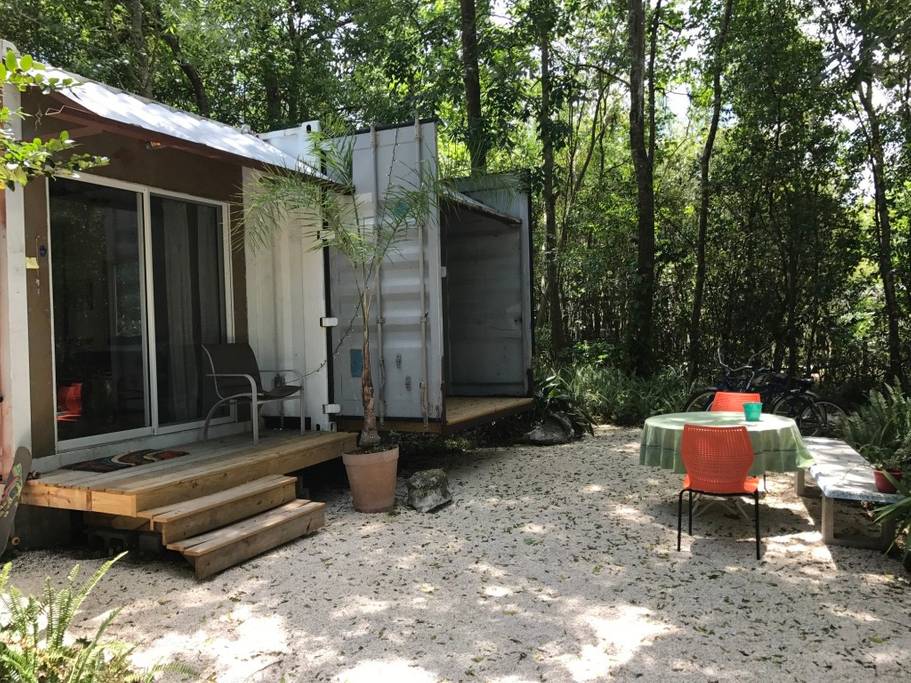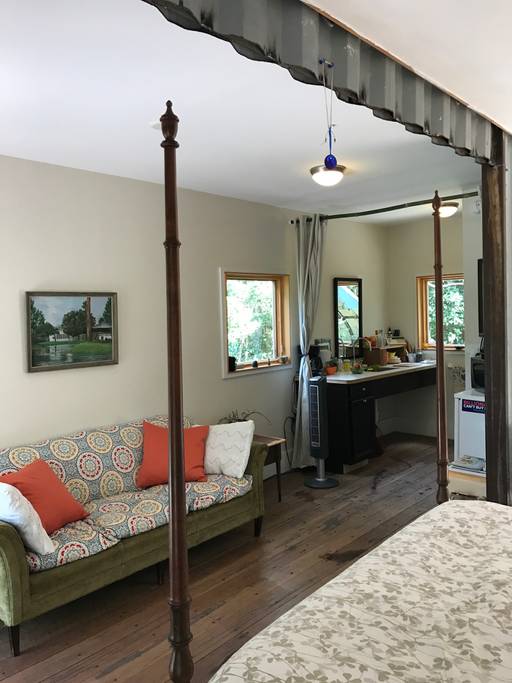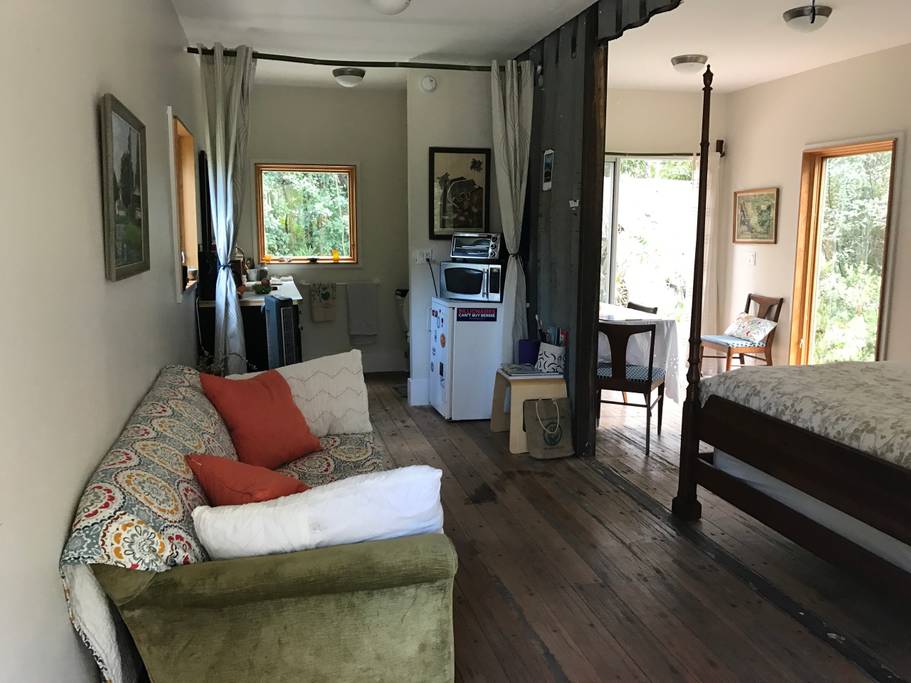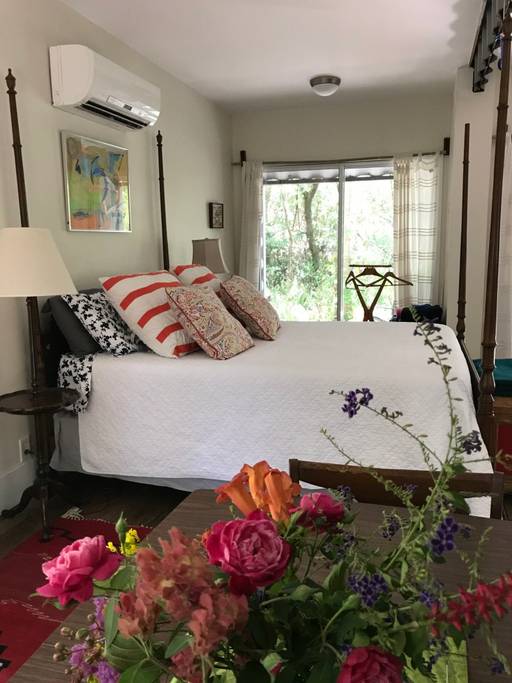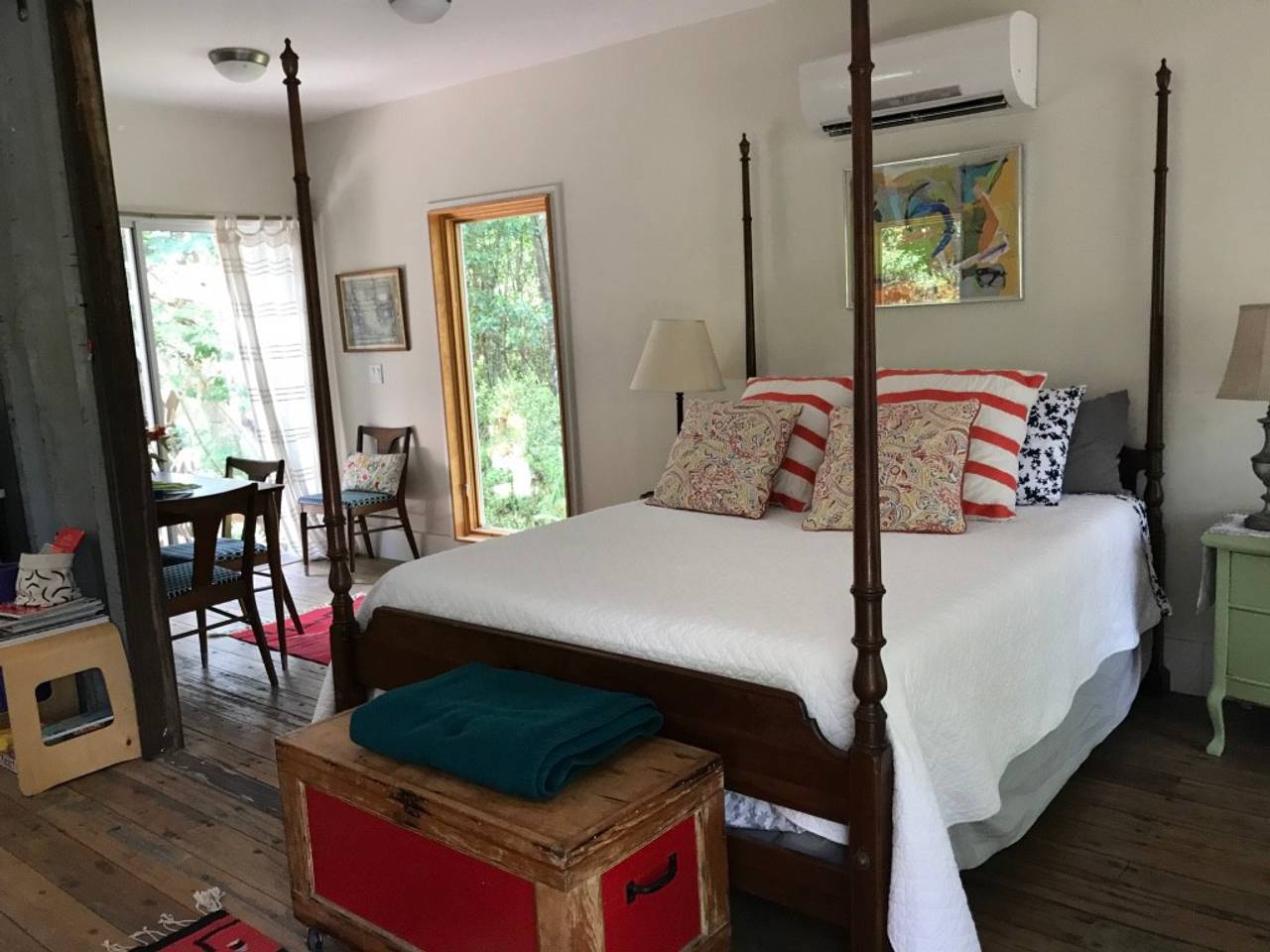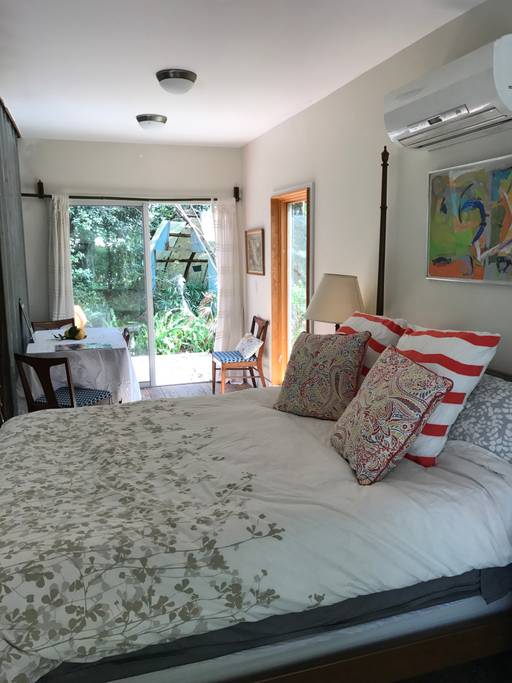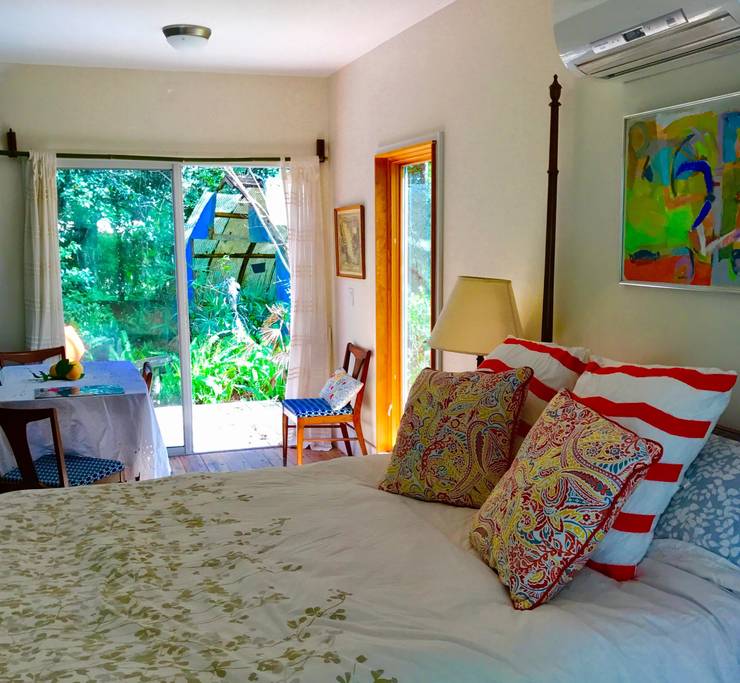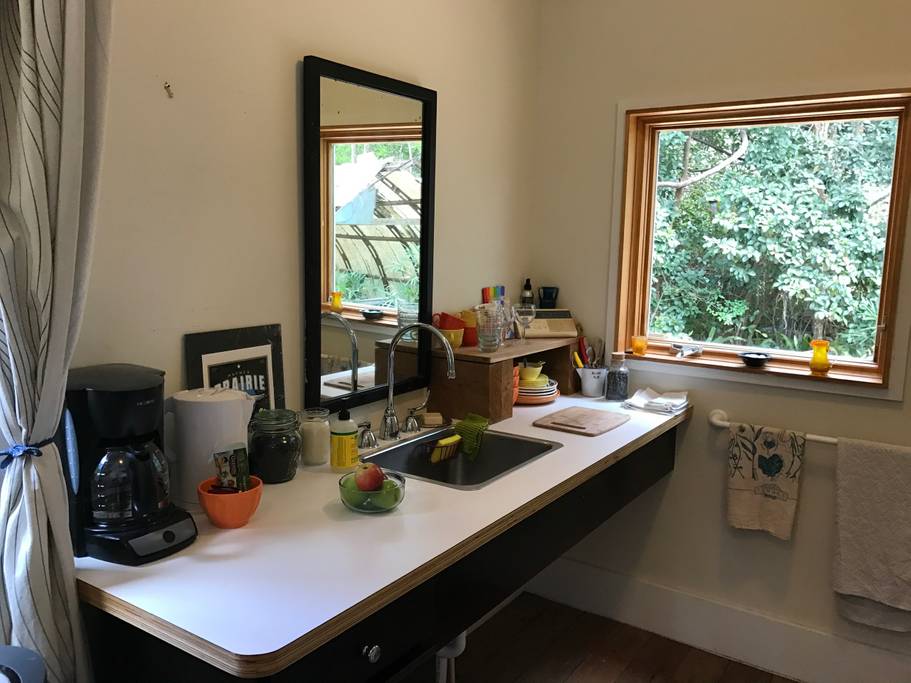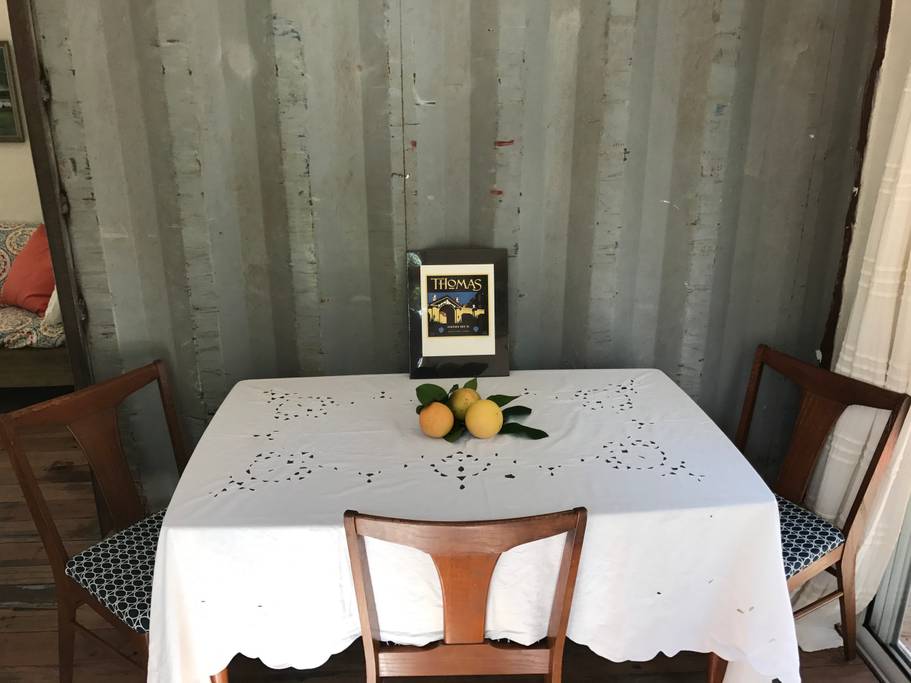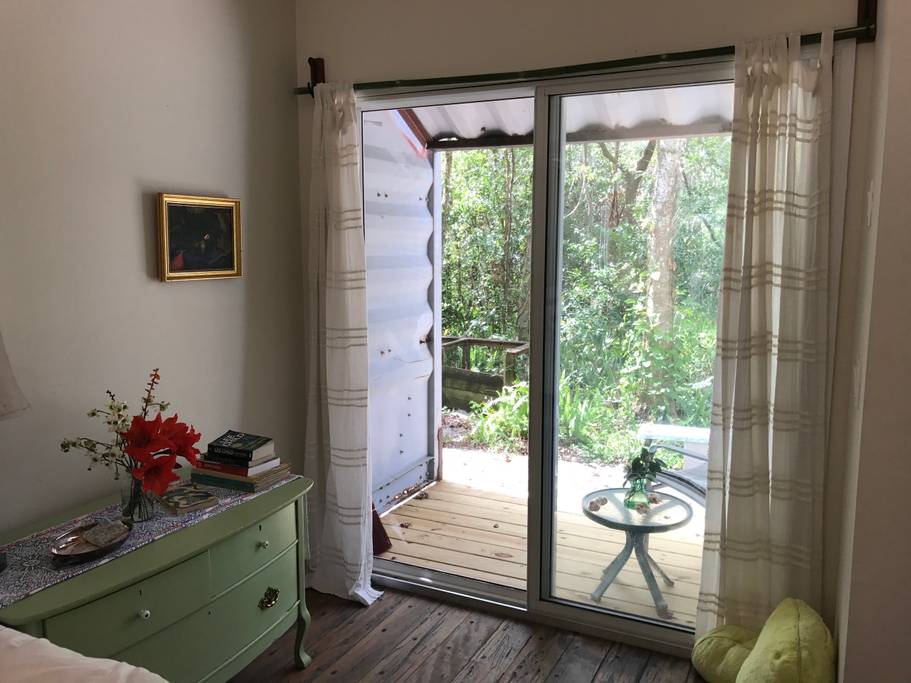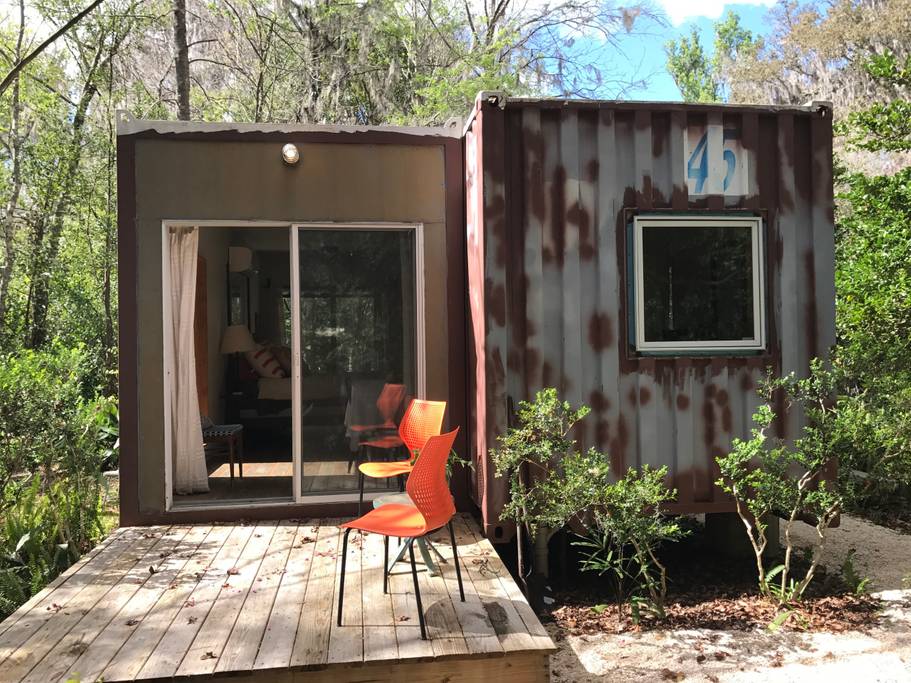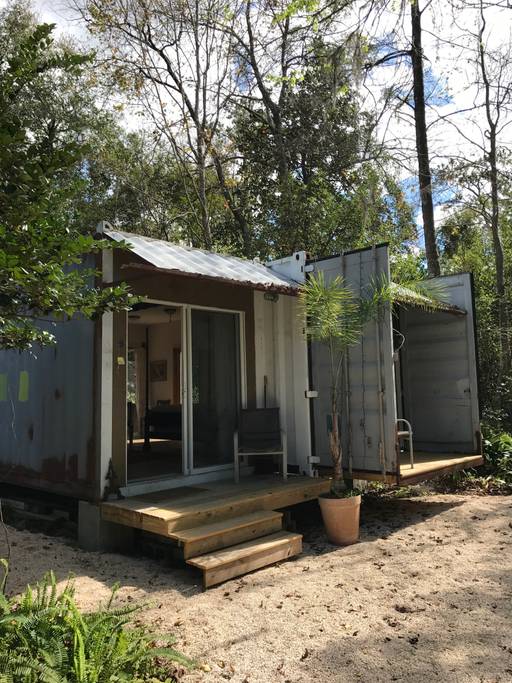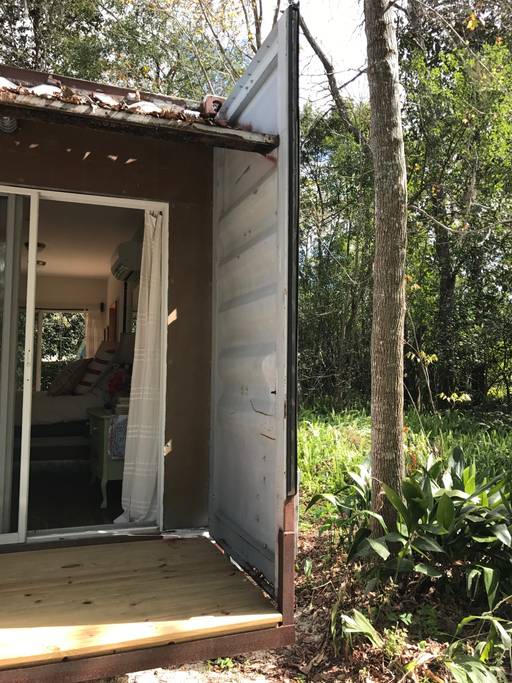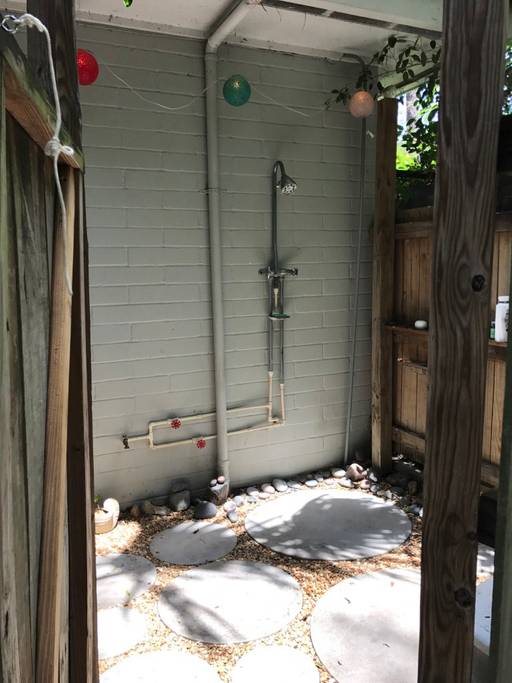 So what do you think? Would you stay here? 🙂
Information Source: Airbnb
Photo Source: Airbnb
» Follow Container Home Hub on Facebook for regular shipping container home updates here «