Greetings from Australia! 🙂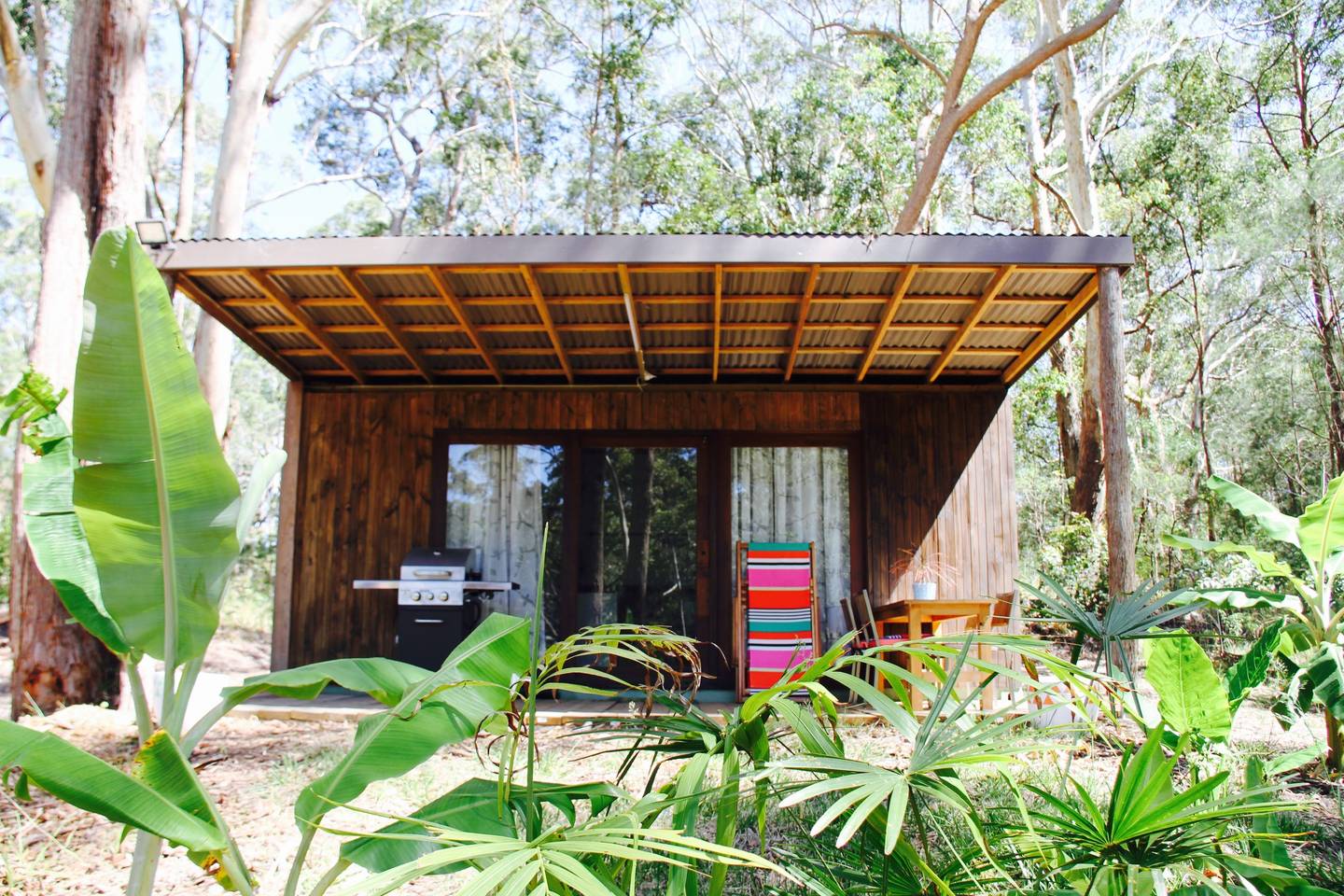 Have you ever wanted to stay in a converted container cabin backing onto the Australian forest? Well this could be for you! Located in Bungwahl, Australia, this shipping container home is the ultimate relaxing getaway!
Close to nature as possible in a permaculture garden, this space is lovely and peaceful with stunning surroundings. The fully equipped modern cabin has everything you need to make you feel at home. If it's an adventure you're looking for the cabin backs onto hundreds of miles of forest great for walking, motocross, and Mountain biking. As well as some of Australia's best surfing beaches!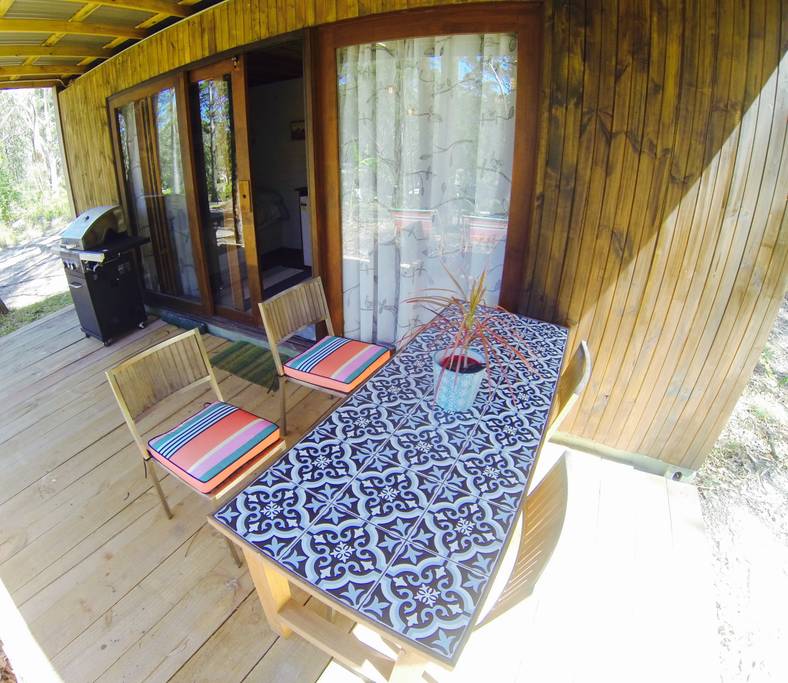 Richie, the owner, says this cozy cabin perfectly sleeps 2/3 people.It is fully furnished, with a fridge, kitchen and bathroom. There are bunk beds provided, the bottom bunk is a double bed and the top is a single bed. And bed linens and fresh towels are provided.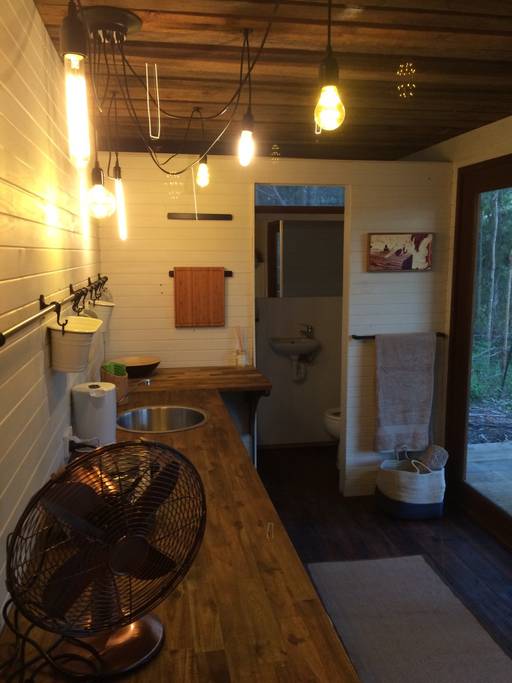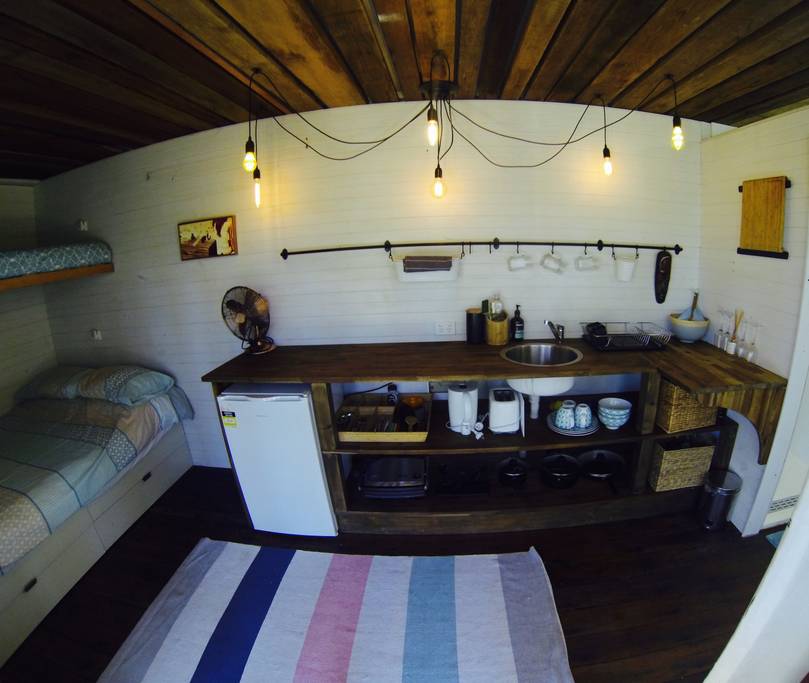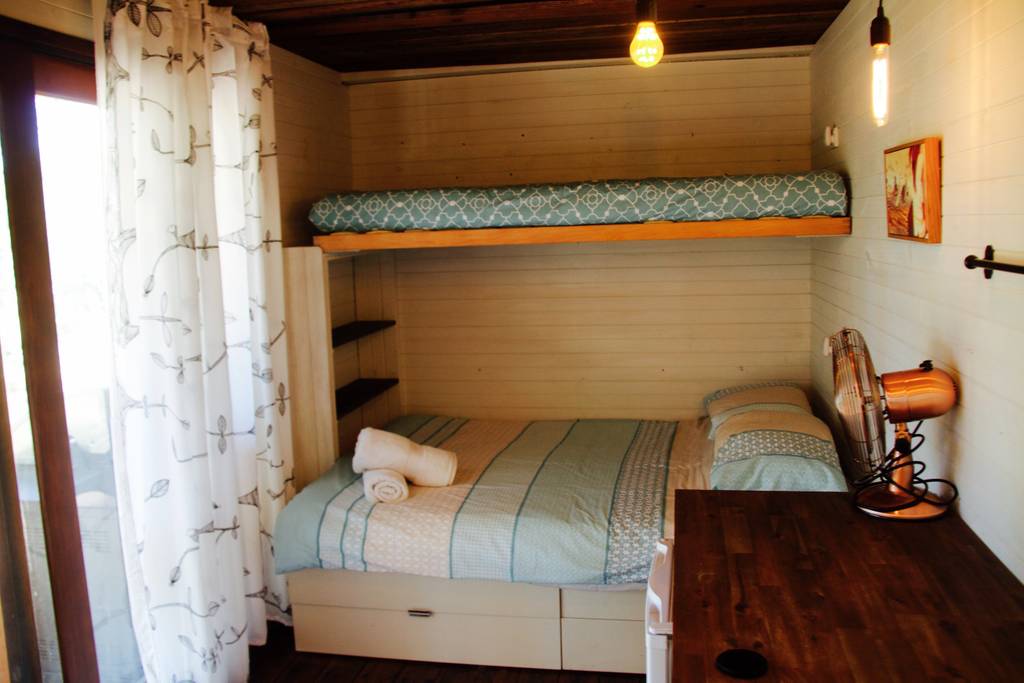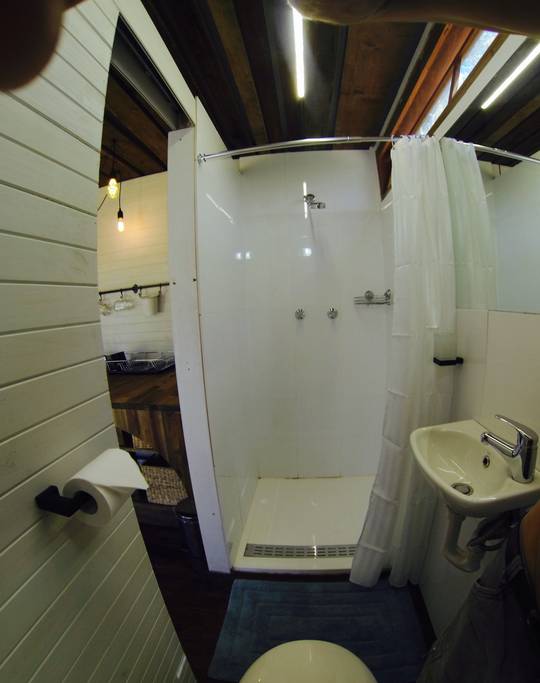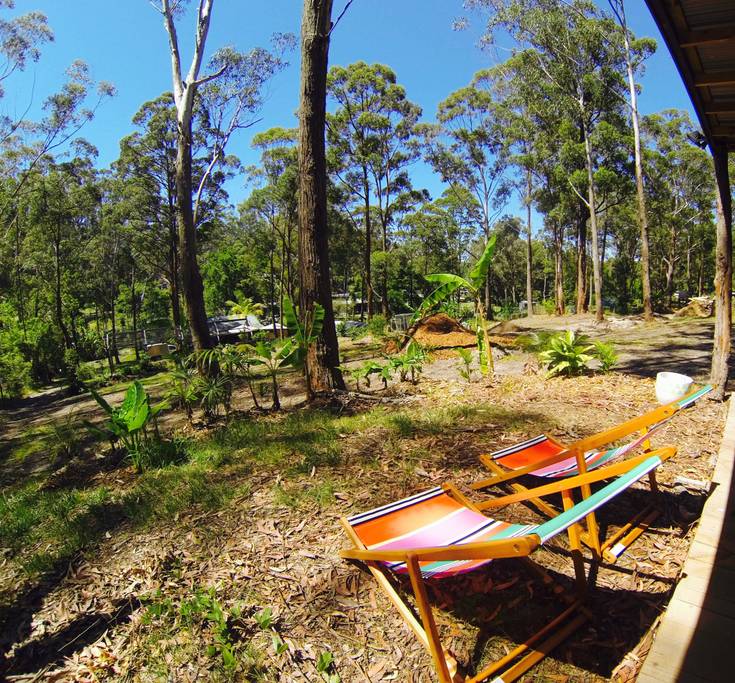 It should be noted that this container cabin is off the grid from the mains water supply so it collects rainwater, the cabin is supplied from the main tank at the bottom of the garden, it is filtered but it is not for drinking. Bottled water can be brought across the road at the shop.
So what do you think? Would you stay here?
Information Source: Airbnb
Photo Source: Airbnb
» Follow Container Home Hub on Facebook for regular shipping container home updates here «