The housing market can be incredibly fickle and difficult to pin down. That's why building your own home can be such an attractive option for so many people. However, if you have ever looked at the money and time investment needed, you may think twice. Building a shipping container home in Michigan can be a great alternative.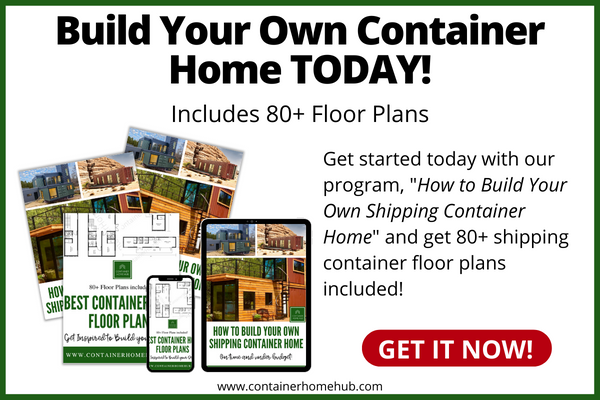 In this guide, we have laid out everything you need to know about building a container home in Michigan. By understanding the process and what goes into a project like this, you can get the home of your dreams. Shipping container homes are unique and incredibly beautiful. If you are ready to get started, having a solid understanding of the process is crucial.
What is a Shipping Container Home in Michigan?
A shipping container home is a house built with steel rectangle shipping containers. These containers are usually used to move goods across the world. They fit perfectly on trucks, trains, or boats and are used for almost any kind of freight. When they are retired, they simply get stored, recycled, or reclaimed for building materials.
Shipping containers are a great material for home building because of their shape. They are large enough to create a room and can be stacked very easily. This makes them a perfect option if you are looking for a unique house. There are a lot of different ways you can arrange them and create something amazing.
What Are the Benefits of a Shipping Container Home?
One of the main benefits of building a shipping container home is the cost. Because most of the structure is already built, you don't have to worry about framing. This cuts down on your cost of materials and labor as well as your carbon footprint. This is why a shipping container home in Michigan is a great option for new home builders.
One of the other major advantages of a shipping container home in Michigan is the maintenance. Because of their all-steel construction, container homes need very little in the way of moisture protection. You will not have to worry about things like mold, mildew, or rot. In areas that get a lot of snow, like Michigan, this can be a real money saver.
Cost of Building a Shipping Container Home in Michigan
The price of building a shipping container home in Michigan will vary quite a bit. Generally, it will be between $35,000 and $175,000. The factors that determine price include the number of containers, where you buy land, and the cost of labor. However, it will usually fall within this price range.
When you compare this to the cost of building a traditional home, you can see the benefits. A traditional home build in Michigan costs, on average, around $265,000. This price difference means that container homes are much more accessible. If you have been put off by the high price of construction, a container home may be your best option.
How to Choose a Builder for a Shipping Container Home in Michigan
When you start on your container home journey, you will need to find a builder. While you can certainly do some of the work yourself, you will need some professional help. Perhaps the most important thing to look for in a builder is expertise. Not all builders will have experience in container homes, so, if possible, find one that specializes in them.
You should also look at online reviews for any builder you are thinking of hiring. Knowing how a builder has dealt with their clients in the past is a great indicator of their style. These reviews will give you a good idea of what their customer service is like and how they operate. If a builder has a good relationship with their clients, they will have a good relationship with you.
Container Home Builders in Michigan
Blox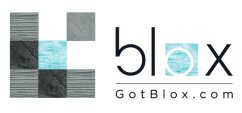 Blox specializes in container construction and custom container homes. They provide custom container tiny homes, cabins, and more, incorporating solar renewable energy in their structures. can assist with any and all architecture needs, for any custom container home.
Three Squared, Inc.
Three Squared, Inc. offers in-house architectural design, managing projects from start to finish. Three Squared, Inc. is the U.S. leader in Multifamily and Mixed-Use Cargo Architecture.
Shipped.com helps buyers learn what shipping container is suitable for them and help them. With over 60 depots and thousands of containers on hand, they offer great prices for shipping containers. They have online direct checkout and a digital cart to help you find what you are looking for!
Midwest Storage Containers
Voted the best place to work in 2022, Midwest Storage Containers is a great place to find your next storage container to suit your need. Whether you are looking for a new or used one, they will help you find the one that is right for you.
Conex Depot
Conex Depot provides friendly service to their customers to help them find the shipping containers they are looking for at the best price. Because of their long-established business relationships, they are able to find inventory throughout the entire world.
Western Container Sales and Rental
Western Container Sales is a division of Railbox Consulting and is employee-owned and operated. They are one of the largest buyers of used shipping containers throughout the United States. They offer containers to their customers at wholesome mark-up pricing and make the process of buying easy.
Designing a Floor Plan for a Shipping Container Home
The floor plan is one of the most important things you will put together for your container home. The floor plan dictates the flow of the home as well as the arrangement of the containers. Your builder will use it to build the home and come up with a detailed construction plan. It will also determine how many bedrooms and bathrooms your container home will have.
To get your floor plan designed, start by listing everything you want out of your container home. Then, bring this list to a professional draftsman in your area. They will be able to turn your list of needs into a workable floor plan. You and your builder can then use this as a guide throughout the entire construction process.
Where to Find Insurance for Your Shipping Container Home in Michigan
You should get homeowner's insurance for your shipping container home in Michigan. Just like any other house, you will want to make sure you are protected and secure. However, it may be difficult to find a company that will insure your home due to its uniqueness. To help with this, keep a list of all your expenses as you build to get an approximate value.
Once your home is built, have a professional appraiser come and assign a value to the home. Then, take this to an insurance agent at a reputable insurance company. They will be able to help you figure out which policy will be best for you and your new home. By having good insurance, you can be sure that your investment is protected for many years.
Conclusion
By reading this guide, you should have a good understanding of what it takes to build a container home. Building a shipping container home in Michigan can be incredibly rewarding and challenging. By understanding what goes into the build process and what to expect, you can stay one step ahead. Being as prepared as possible is essential with a project like this.
If you would like more helpful information on container homes, check out the rest of ContainerHomeHub.com. There, you will find more guides like this one as well as some featured homes. These will help you get inspired and start you thinking about your own container home in Michigan.