Shipping container homes have been gaining in popularity over the past few years. Many people are interested in learning more about them, but they don't know where to start. This guide will provide you with everything you need to know about building a shipping container home in Indiana. It will cover topics such as costs, floor plans, and insurance. So if you're thinking of building a shipping container home, be sure to read this guide!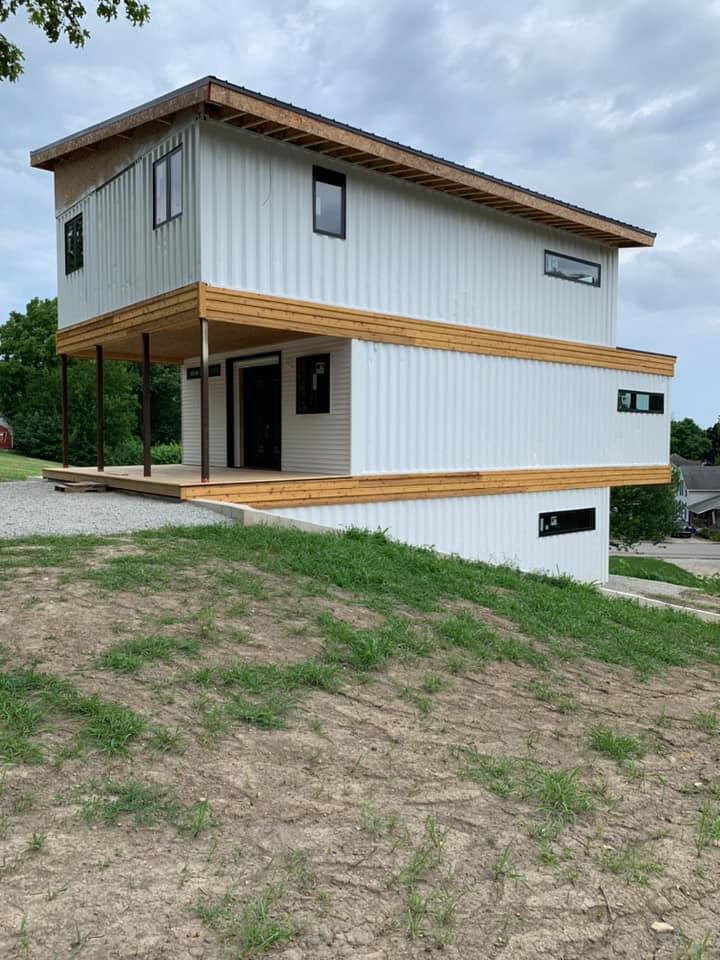 Building your home is something that is exciting as well as a bit overwhelming.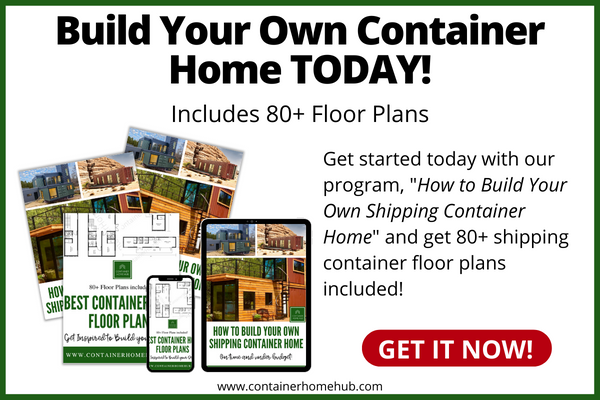 Not knowing where to start can be the biggest stressor. If you have been considering building a shipping container home then you will find this article beneficial in answering the questions that come along with building a container home in Indiana.
What is a Shipping Container Home in Indiana
A shipping container home is a great choice for Indiana residents who are looking for an affordable and sustainable way to live. Yes, we are talking about containers that you see moving goods on trains, ships, and trucks.
These homes are made from recycled shipping containers, which makes them a cost-effective and eco-friendly option. The best thing about building a shipping container home is that they are customizable, so you can create the perfect home for your needs.
If you are looking for a cost-effective way to make your vision of your home a reality then you should consider building a container home.
What are the Benefits of a Shipping Container Home?
Shipping containers are a great way to build a unique and fun home design. One huge benefit of building a shipping container home is with the right company who can execute and maneuver these metal boxes in very little time your home will be liveable on average in about 4 months.
With the ability to have any interior design, anything is possible with building your own container home. These low-maintenance and environmentally friendly structures offer you a new way of living that may help balance out your life while also being cost-effective!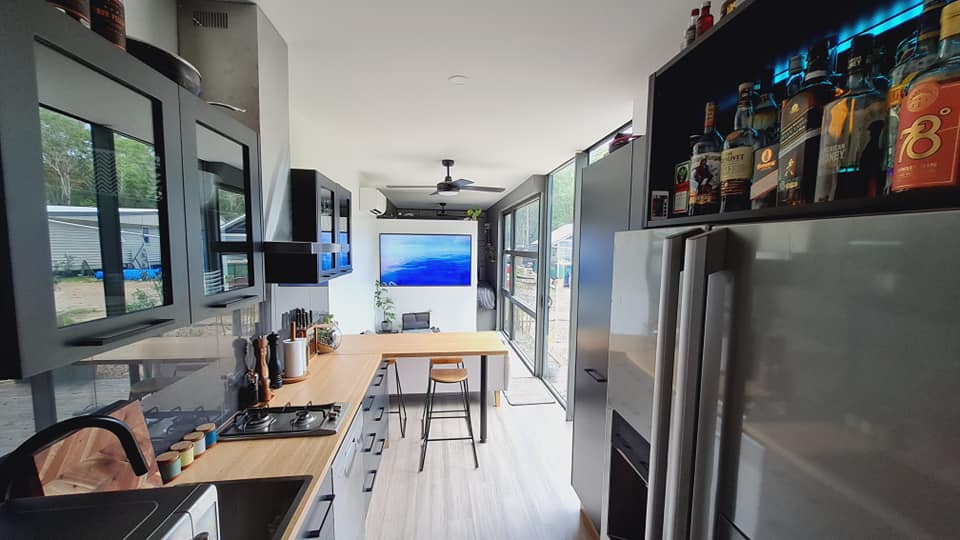 Just imagine the possibilities you can design. If you are a fan of farmhouse style a container home could be a great choice no matter what your design is like.
Cost of Building a Shipping Container Home in Indiana?
The cost of building a shipping container home in Indiana varies on the area.
However, on average the cost ranges from $15,000 to $45,000. The prices of course always vary on the materials needed to build the inside of your container home as well as labor and delivery fees.
If you are able to find an environment-friendly recycled shipping container you can significantly reduce the overall cost.
How to Choose a Builder for a Shipping Container Home in Indiana?
Hiring your builder is going to be the most important decision you make when it comes to building your container home. Builders are who help your vision come to life. With the right builder, you can make your vision a reality.
Be sure to ask the important questions when it comes to hiring your builder.
Verify that they specialize in container construction and are capable of meeting all the requirements that the state has for building a container home.
Also, see how your builder communicates. You want to verify that they are responsive to your messages and follow up on all communication that was sent.
You want to be sure that your builder is also professional. Make sure they are licensed and certified. This will give you peace of mind that your project is in good hands. Here are some of the trusted container home builders in Indiana:
Container One – Indiana

ContainerOne has been in the industry for more than 28 years, delivering complete custom homes- from ideas, plans, and builders. They have simplified the process, and offer affordable pricing, custom options, and accessories.
Shipped.com helps buyers learn what shipping container is suitable for them and help them. With over 60 depots and thousands of containers on hand, they offer great prices for shipping containers. They have online direct checkout and a digital cart to help you find what you are looking for!
Midwest Storage Containers
Midwest Storage Containers is a great place to buy your next shipping container to fit your needs. They sell new and used ones and were voted the best place to work in 2022.
Western Container Sales and Rental
Western Container Sales is employee-owned and operated. They are one of the largest shipping container buyers in the United States allowing you to find exactly what you are looking for. The pricing at Western Container Sales is super competitive and the buying process is made easy when you work with them.
Designing a Floor Plan for a Shipping Container Home
If you're thinking of building a shipping container home, it's important to design your floor plan perfectly. To start off designing your floor plan it is best if you start by figuring out how many bedrooms you desire and then go from there.
With a list of things you are wanting in your home, you can more easily have a professional draw out your plan. Once you have a plan the construction process will take off and help you be satisfied with your final product.
If you are really at lost on what floor plans you want there are plenty of examples and designs you can find online to give you inspiration.
Where to Find Insurance for Your Shipping Container Home in Indiana
Insurance is such an important thing to have as a homeowner, no matter what type of home you own.
With insurance, you can help protect your investment as well as yourself and those who visit your home. You may find that finding insurance for a container home in Indiana may be a bit difficult but don't get discouraged.
After your container home in Indiana is built your next step would be to get it appraised. With the value of what your home is worth you will be more likely to find the right insurance company to draft you a policy to protect your home in Indiana.
Search around for an agent that has possibly worked with gaining insurance for containers homes before. They will have the knowledge and experience to be able to find you the right policy for your home.
Conclusion
By following this guide, you'll have a better understanding of how to build your own shipping container home in Indiana. Being prepared for anything during the process can help get good results!
I know that with the right builder and floor plans you love you will have a beautiful container home in Indiana that you will proudly call your own.
If you would like more guides like this one, be sure to check out the rest of ContainerHomeHub.com. There, you will find information on these amazing homes as well as some featured container homes. These can help you get inspired and start thinking about your custom dream house.