One of the amazing things about building a shipping container home is that they are incredibly versatile. You can have all kinds of different styles and express yourself through your home. Today's featured home is a beautiful container home in Costa Rica that is unlike anything else. This home has so many different features and a fantastic design that we can't wait to show you.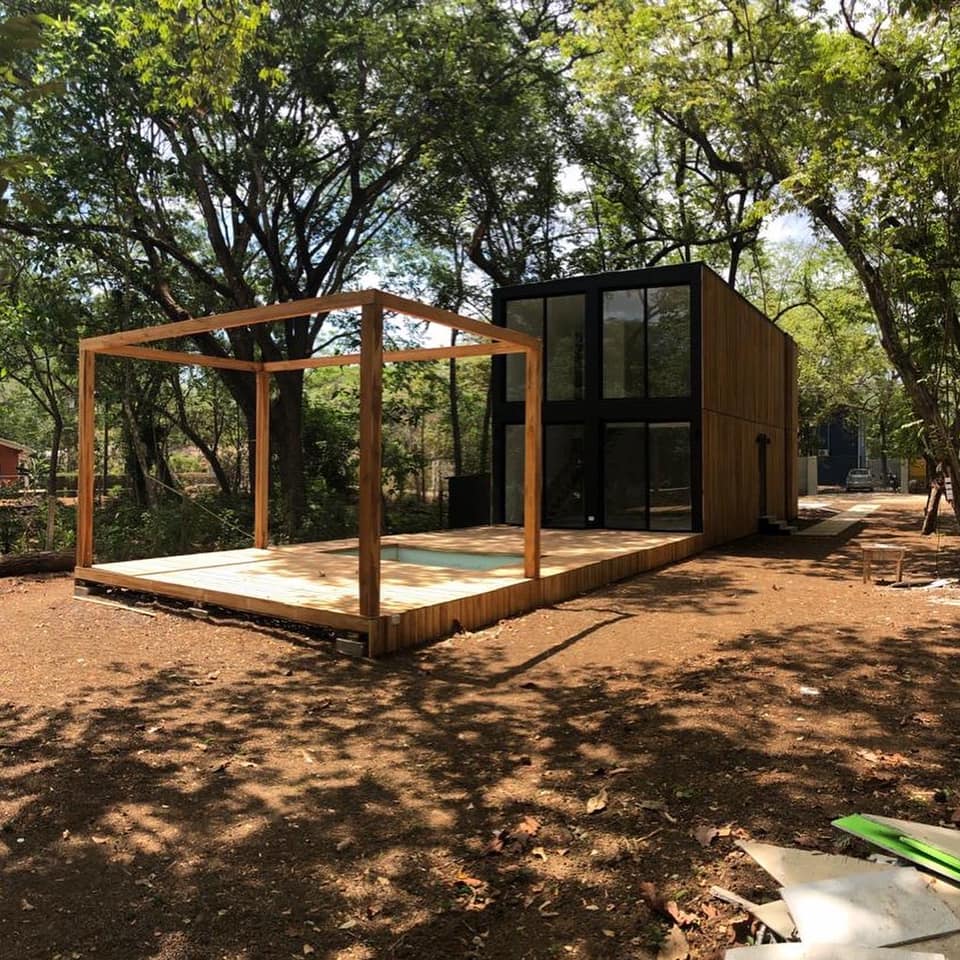 Today's featured home on ContainerHomeHub.com is a container home in Costa Rica with a modern style that is incredibly beautiful. The sparse, minimalist style is perfect for this kind of home and it really shines here.
With a fantastic exterior design and clean interior, this is a great example of what you can do. If you love the modern aesthetic, this container home is perfect for you.
Exterior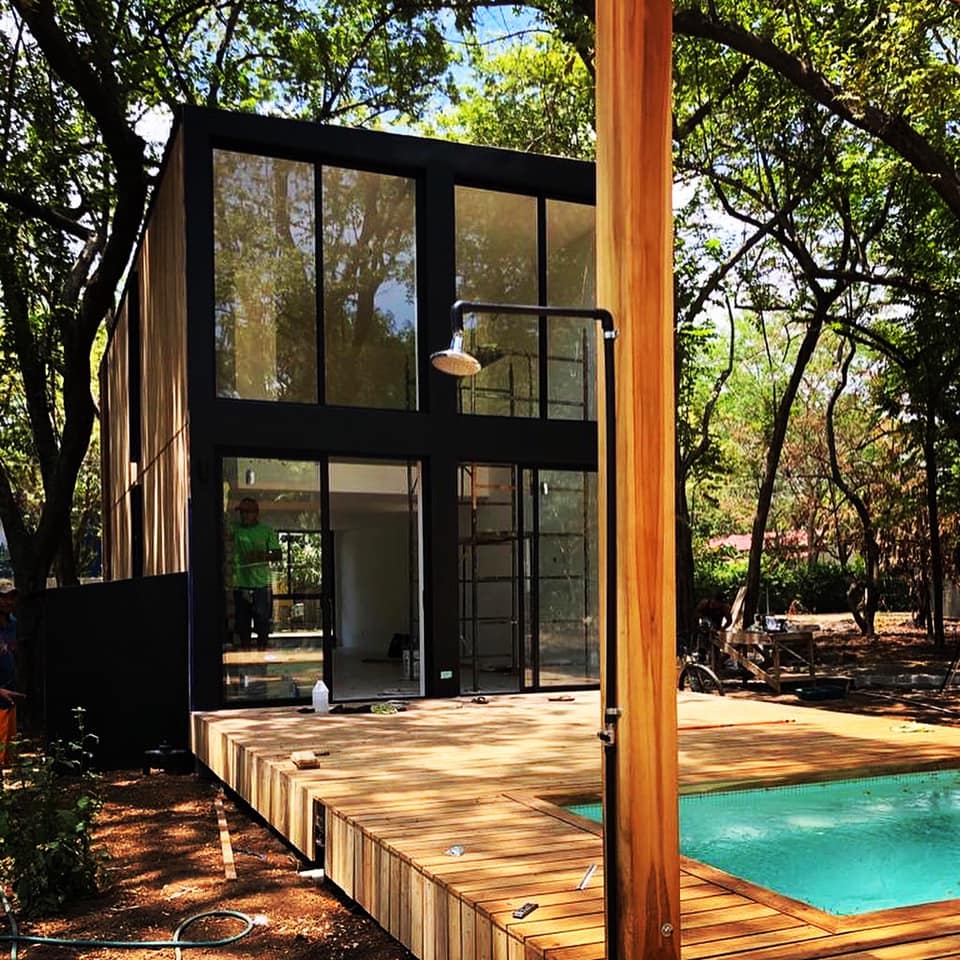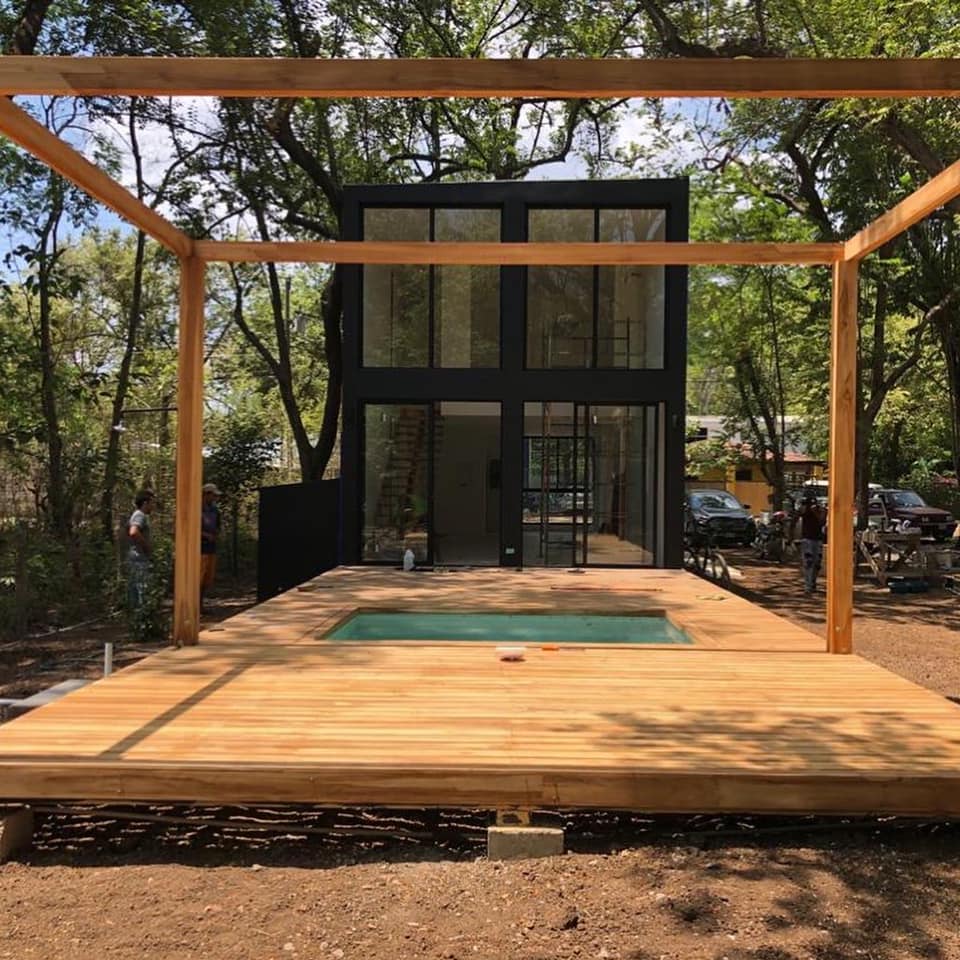 One of the first things you will notice about this container home in Costa Rica is the beautiful exterior. The design choices here are truly unique and have such a beautiful effect. The deck with the embedded pool is such a fantastic touch. We absolutely love the wood pillars with the light fixtures and how they bring a bit of old-fashioned style.
The natural wood deck is a great way to offset the rest of the home.
It provides an organic-looking touch that is much needed with dark colors and metal. Plus, it fits in so well with the beautiful surroundings around this container home in Costa Rica. This is incredibly important if you want to make your home look like it fits in on the landscape.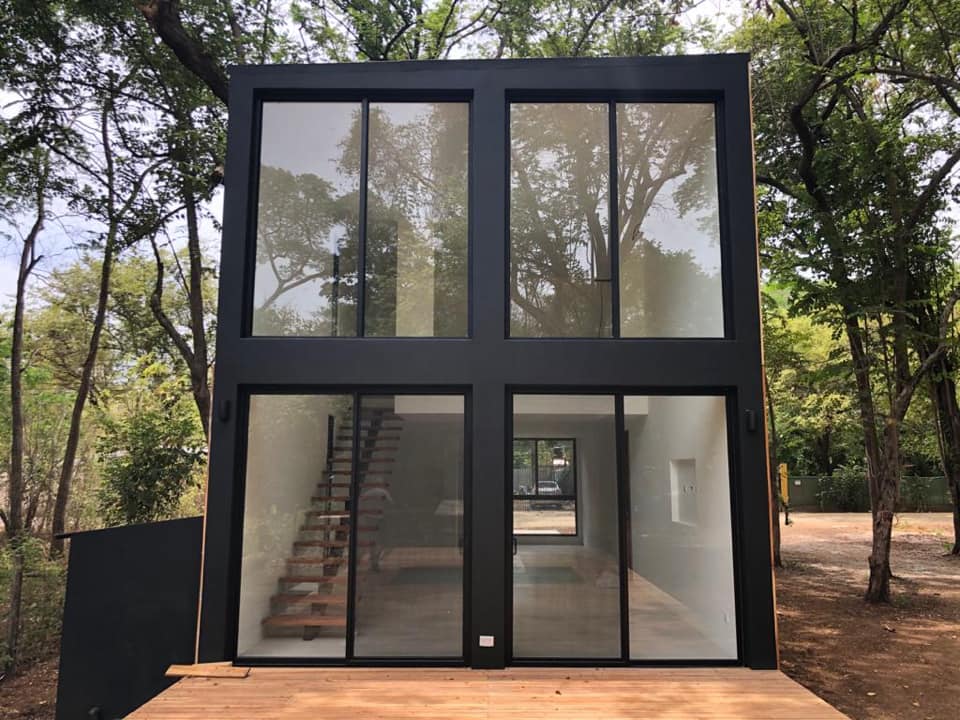 The other feature that pops out right away is the large array of windows on the front facade. This is the cornerstone of the modern style and gives the home a futuristic look. It also brings in all the beautiful natural light from the surrounding area. Being able to have such a beautiful view is a great way to enjoy nature from your living room.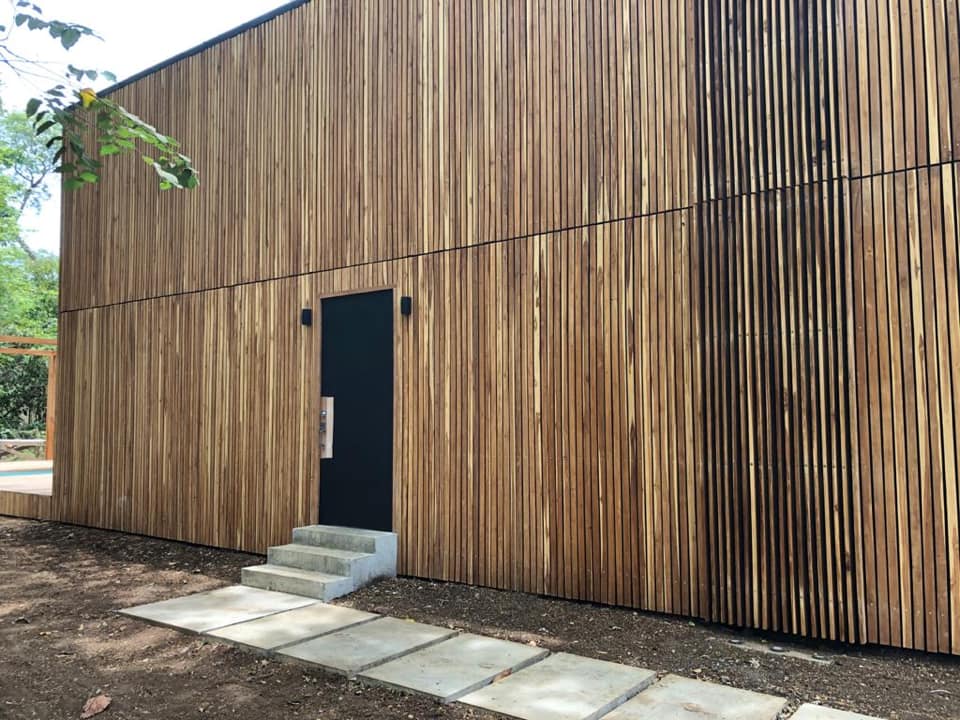 The wonderful thing about this container home in Costa Rica is the beautiful siding.
Just like the deck, this siding brings a little bit of nature to the modern aesthetic. It also brings an organic, sustainable touch to the whole home, which is a wonderful contrast. We also adore the patina on the wood and the way it makes the home look so natural.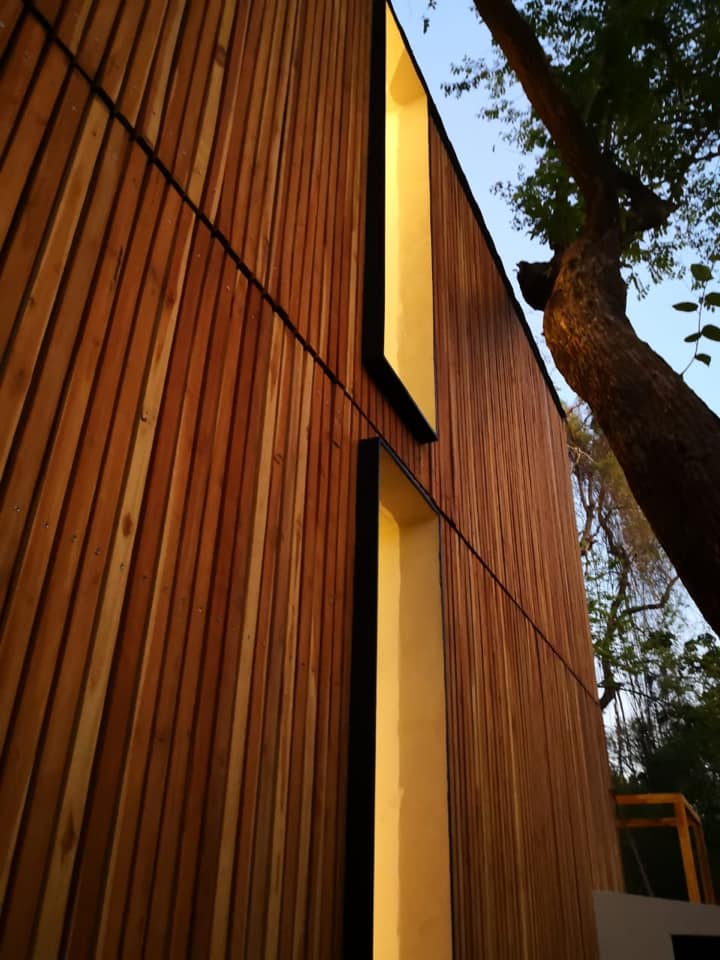 One of the things this container home in Costa Rica does so well is make use of shapes. While the construction is clearly made up of four containers, it is a relatively seamless look.
This is accomplished by the siding and the two large windows in the back. We love how this looks and it is a great example of what can be done with a couple of shipping containers.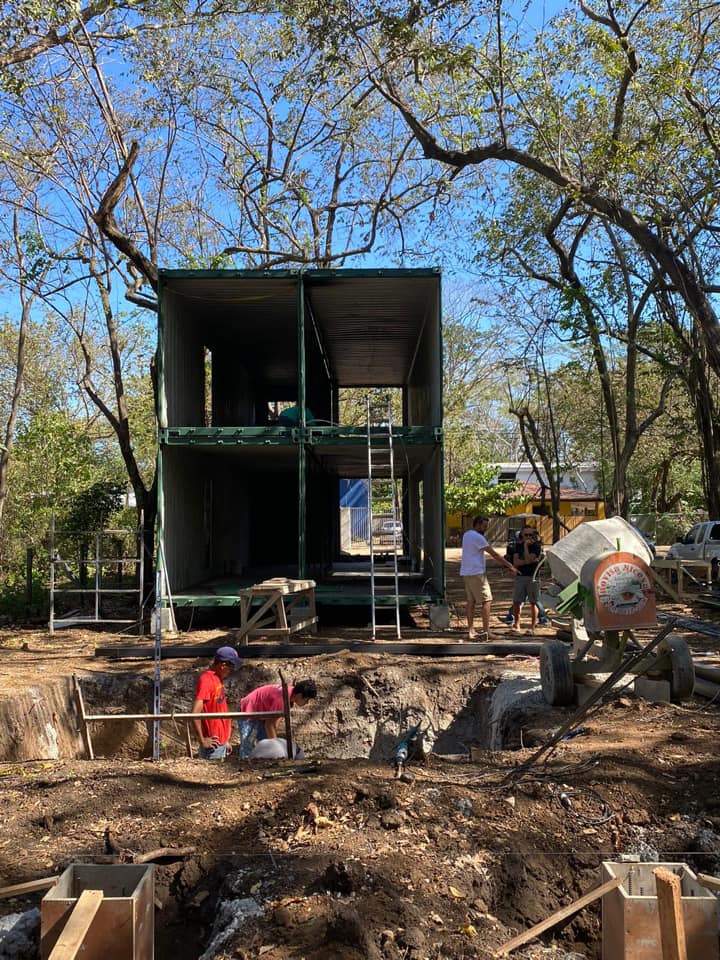 As you can see, the construction of this container home in Costa Rica is simple. There is not much to the actual structure aside from some containers stacked on top of each other.
However, the end result is incredibly beautiful and has such a fantastic look. This just goes to show that building a container home is an easy process but can result in some amazing results.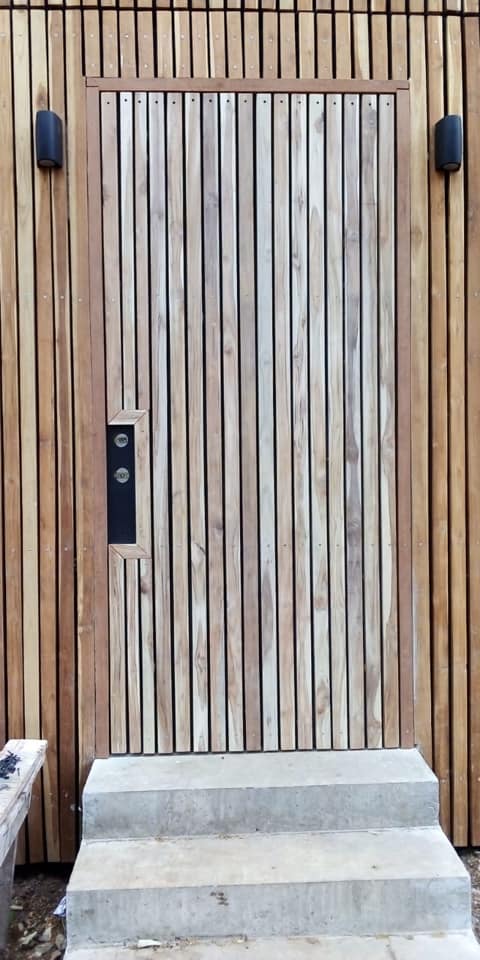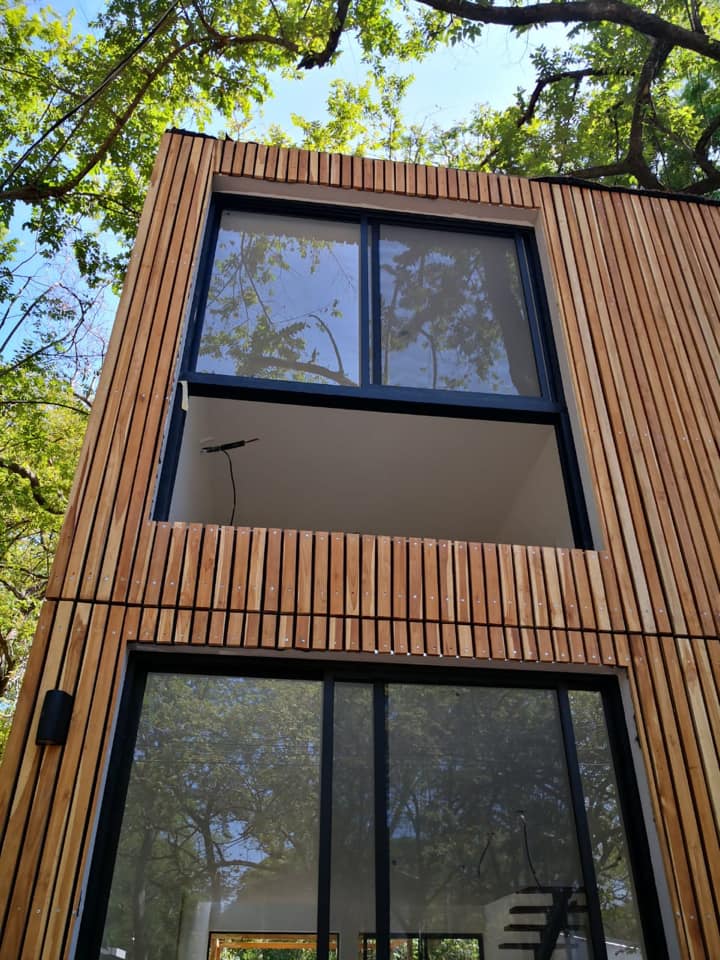 Interior
The interior of this container home in Costa Rica is absolutely stunning in its simplicity.
We love the all-white aesthetic and how it contrasts with the exterior. The organic, natural look of the outside of this container home works so well with the interior. It acts as a wonderful blank slate that the owners can use to create something that is truly unique.
Living Area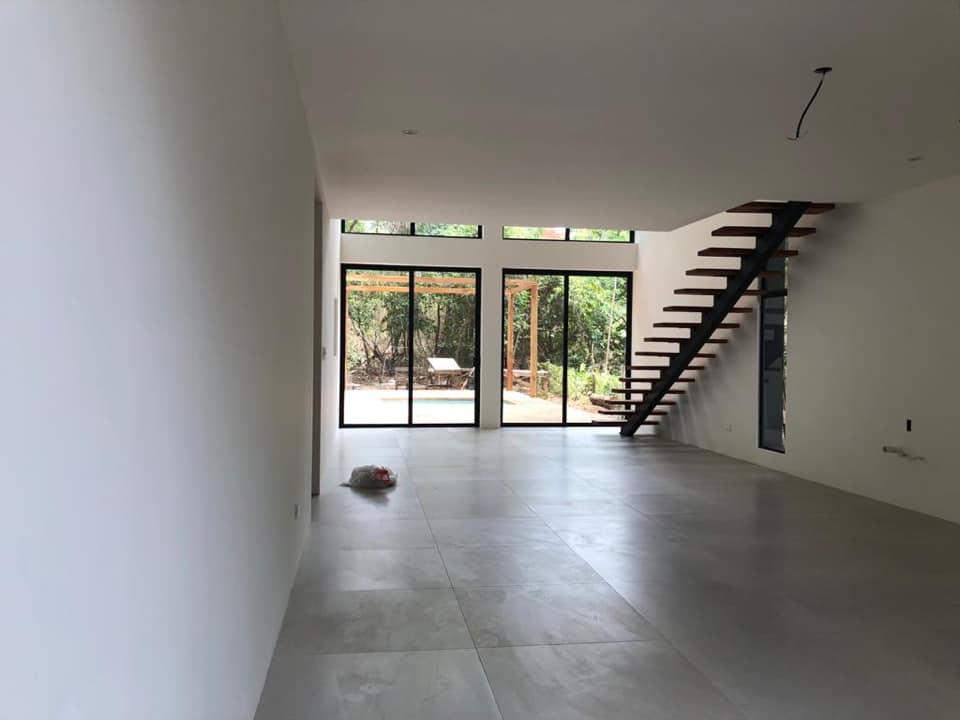 The bottom living area is a large, open space that can be arranged into any kind of space.
One of the wonderful things about container homes is that they are so versatile. This living area is a great example of that. Whether the owners want to keep the space open or separate it out, there is ample room for both. Plus, the modern, simple layout is incredibly beautiful on its own.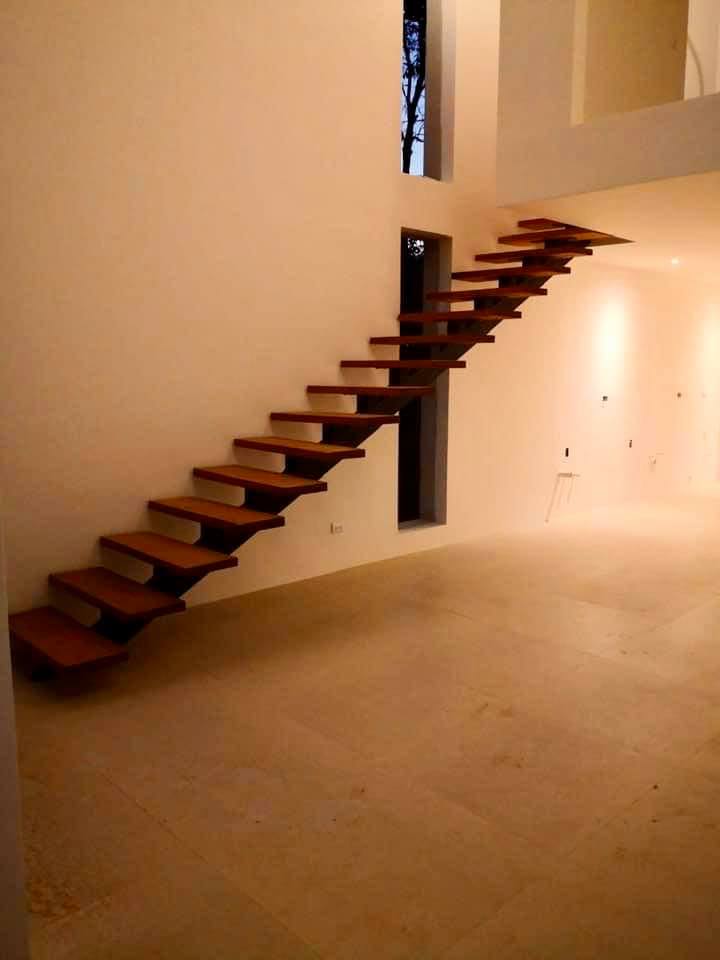 One of the crown jewels of the living area is the amazing modern staircase.
This staircase goes up to the loft area and is a great focal point. Sometimes, the best thing you can do is make an accent as simple as possible. That principle is executed incredibly well here and the result is a beautiful touch that works very well.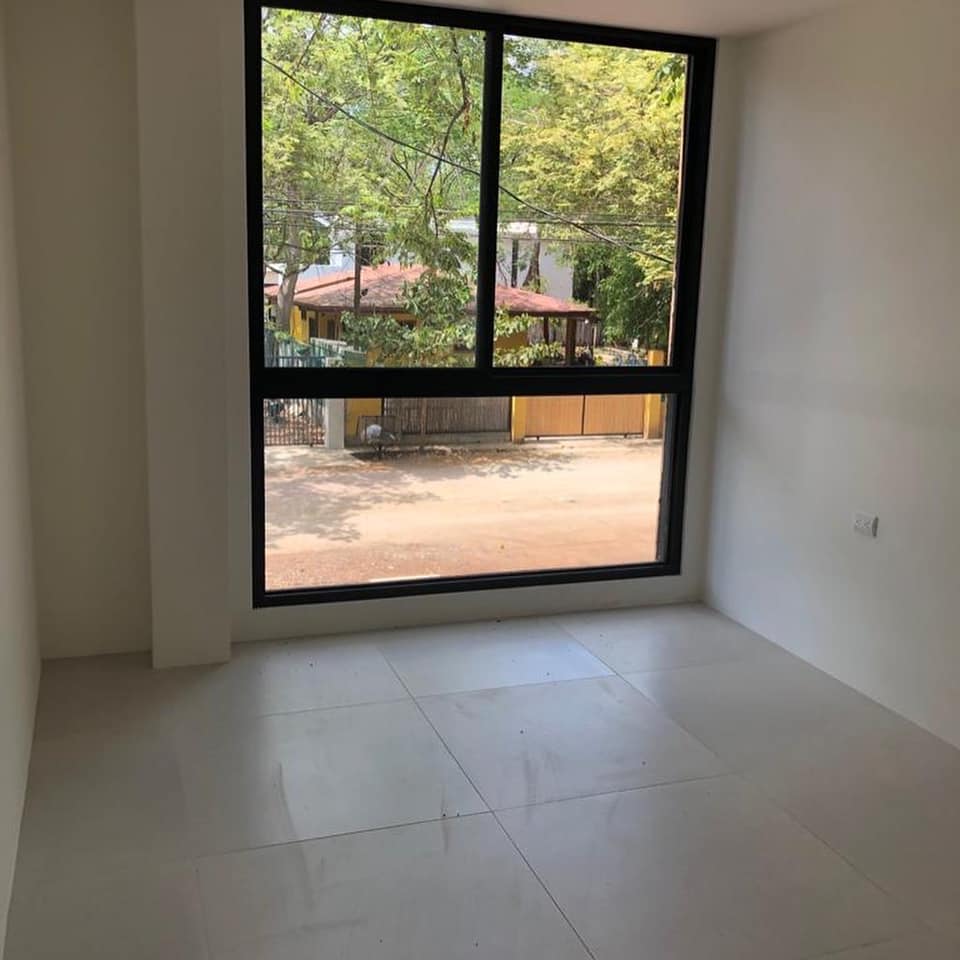 Bathrooms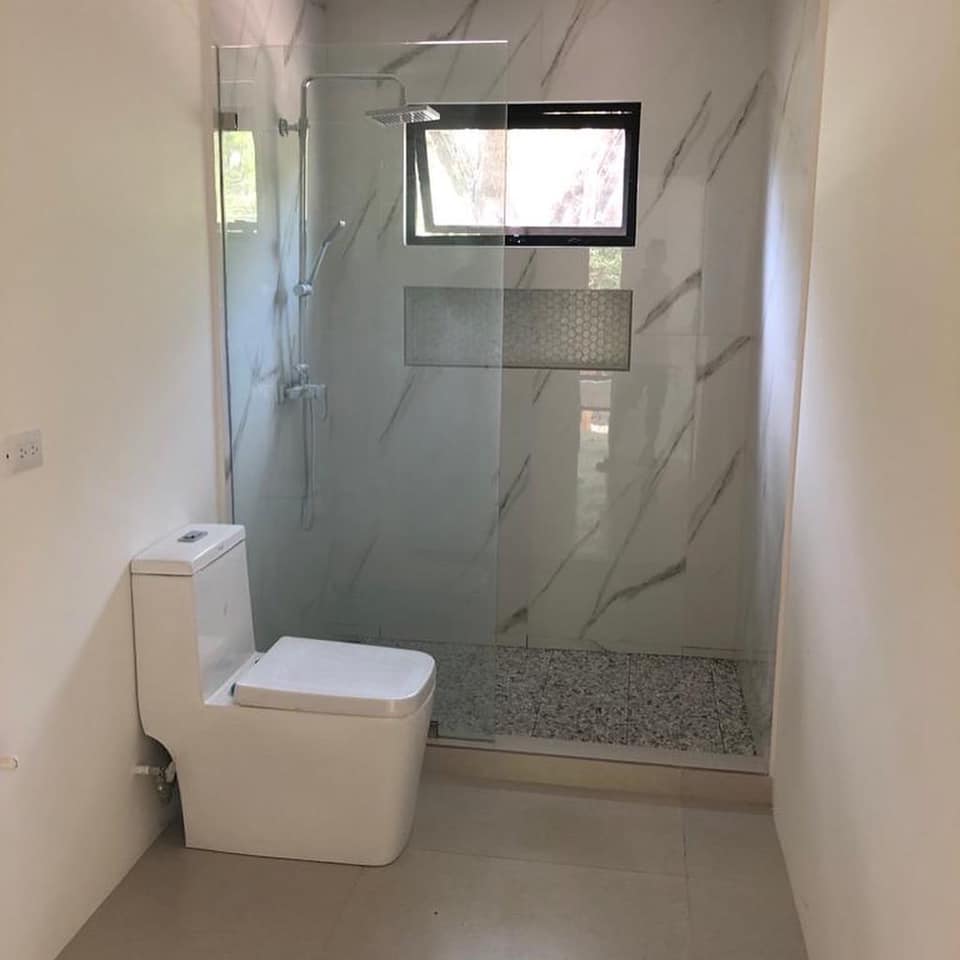 It is no surprise that the bathroom in this container home in Costa Rica is elegant and modern. We love the understated tile patterns that are used in the shower and the glass shower door. They are complicated enough to be an accent but they don't provide a huge amount of contrast. This, combined with the industrial-style fittings creates a wonderful effect.
This container home in Costa Rica is a wonderful use of the modern aesthetic. It is luxuriously large and so simple but it has its own style and feel.
We adore this home and feel that it shows just how much can go into one of these homes. By using what you have available, you can create something truly unique.