Greetings from Costa Rica! 🙂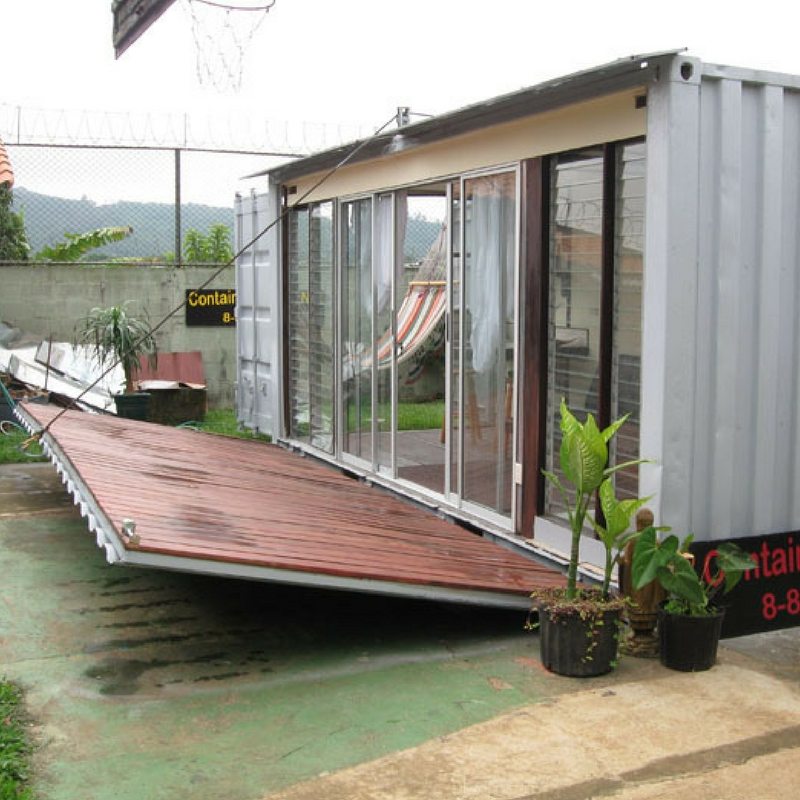 If you have been dreaming about building a tiny shipping container home, you should know that there are all kinds of options available to you. Not all of them have to be modern works of art or meticulously designed contemporary masterpieces. In fact, oftentimes, the whole point of building a tiny shipping container home is to simplify your life.
Jimmy from Costa Rica has exemplified this attitude with his very own tiny shipping container home. He has taken the basic elements and turned them into something that is cozy and interesting. Not to mention, he has done it all for around $12,500. This is the epitome of simplifying and scaling back in order to more fully enjoy life at home.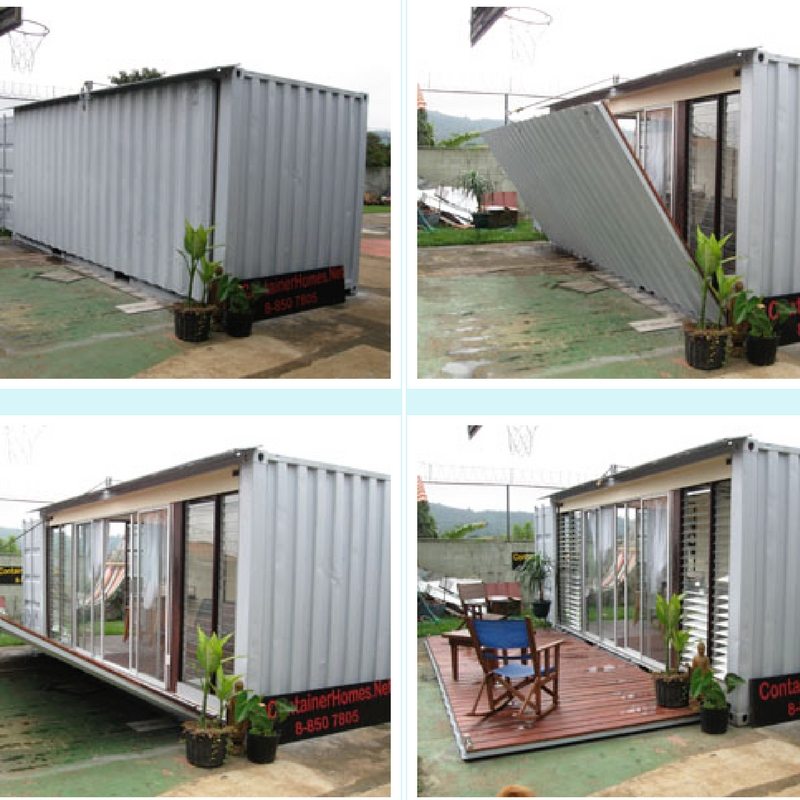 This home is built from a single standard 20 foot ISO shipping container. Jimmy has taken this relatively simple piece of equipment and used it to its full potential. By building it out of one piece, he was able to keep everything as self contained and uncluttered as possible.
We here at Container Home Hub love this kind of economic construction and we think it is exemplified in Jimmy's tiny shipping container home.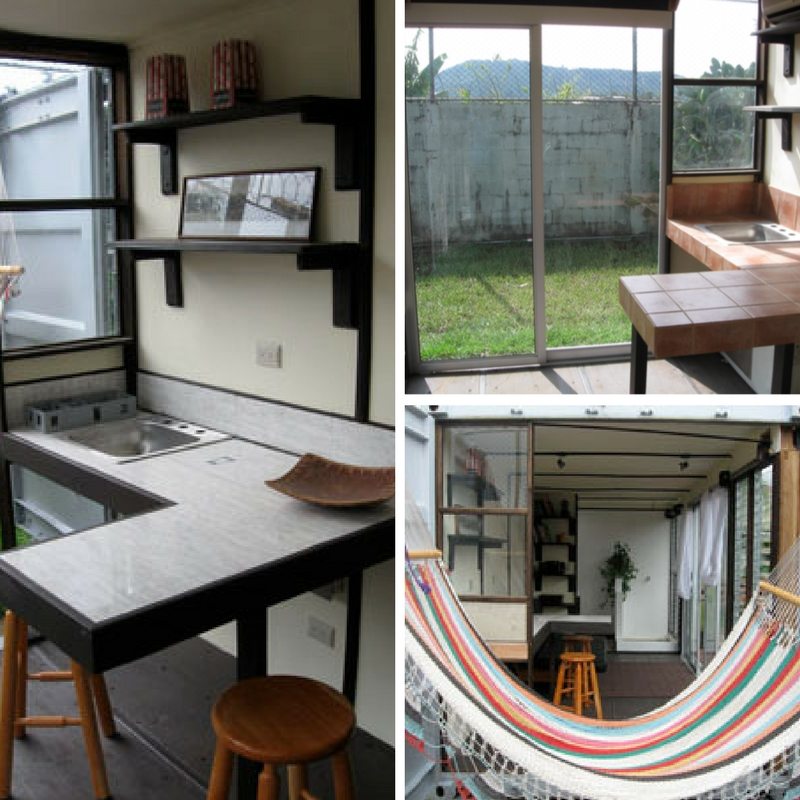 One of the most striking features of this house is the pull down panel that doubles as a front porch. By utilizing a winch pulley system normally reserved for bridges, he is able to safely and easily raise and lower the 1000 pound panel complete with the wood deck. That kind of multi-use feature is exactly what shipping container homes and other tiny homes are built for and we think it is incredibly clever.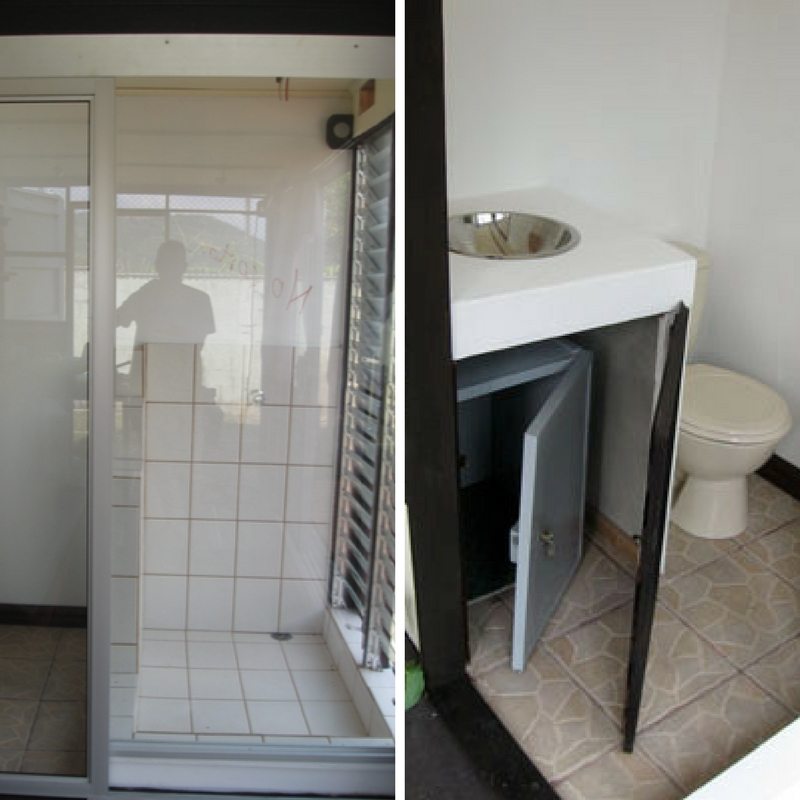 Inside this tiny shipping container home is everything that you could need and more. The kitchen features a small breakfast bar that looks out into the yard through large sliding glass panels. In fact, most of the walls in this home are glass to give an open and airy feel that belies its small space. Being able to open and close the side panel is a great way to use every inch of space possible when it's warranted.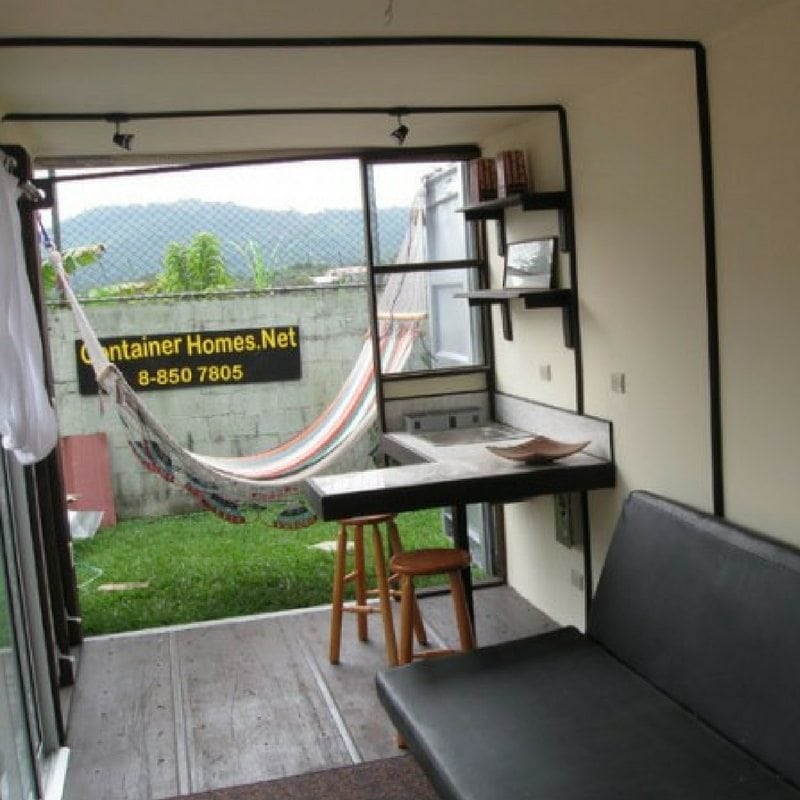 The bathroom is fully finished with a shower, toilet and sink and tiled just like a standard bathroom. It has a full 240 volt electricity load and functions exactly the same as some of the more complex homes we have featured. The only difference is the smaller amount of space and the significantly smaller price tag!
Even though this tiny shipping container home is fully functional, there is still more that is going to be added soon. There are a few things that Jimmy would like to incorporate in order to make this home even more "off-the-grid."
Some of these improvements include things like complete solar power for use with the low-electricity appliances. He would also like to develop a rainwater catchment system that will help make this tiny shipping container home fully self-sufficient.
Jimmy's ultimate goal is for the home to provide everything it needs on its own. This is exactly what we mean when we talk about simplifying your life through the use of a shipping container home.
Some of the other features he is going to be adding include:
Propane refrigerator

Incinerator toilets/Composting toilets

Wind power

River water generators

Location of the container home to maximize wind exposure and minimize sun exposure

Placement of fast growing trees and Bamboo for sun protection

Proper insulation

A-frame roof system and space creation between insulation and wallboard to minimize the heat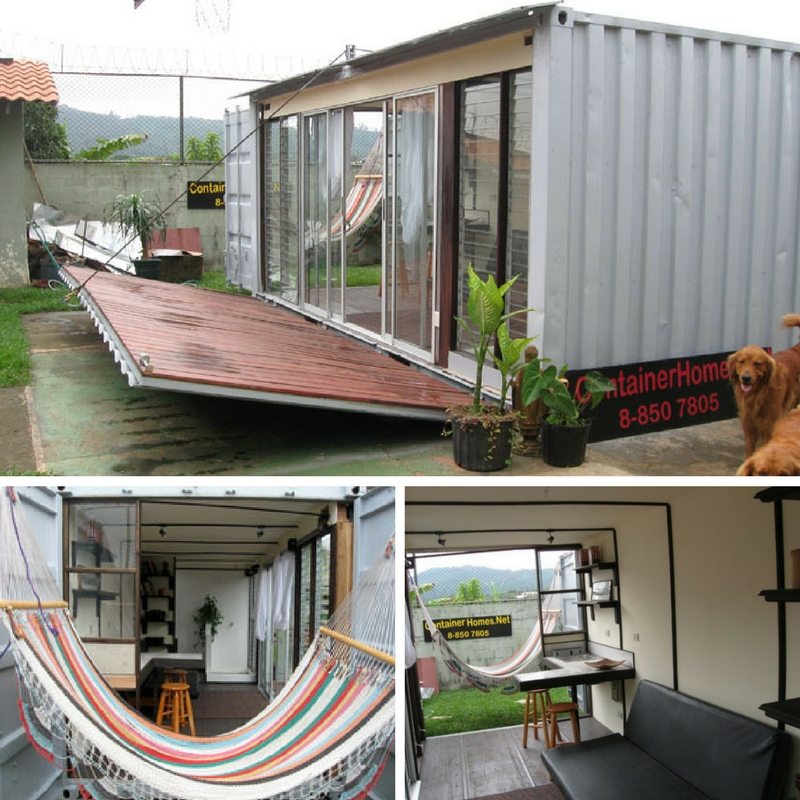 All in all, we think this is a great little home that has been built for next to nothing and embodies the spirit of independent living. For the price, it is difficult to imagine anything better than this unique tiny shipping container home.
So what do you think? Would you live here? 🙂
Information Source: Tiny House Blog, ContainerHome.net
Photo Source: Tiny House Blog, ContainerHome.net, Tiny House Talk
» Follow Container Home Hub on Facebook for regular shipping container home updates here «