Are you looking for a stylish and sustainable furniture option? Shipping container furniture is the perfect choice.
This innovative trend combines modern design, functionality and environmental consciousness. Made from repurposed shipping containers, these pieces have a unique and industrial look that can add character to any space.
Shipping container furniture offers a wide range of styles and designs to suit any taste. Whether you're looking for a statement piece for your home or office, you can find the perfect eco-friendly option.
Transform your space into an eco-friendly haven with shipping container furniture. With its versatility, durability and modern design, you can enjoy stylish and sustainable furniture that will help reduce your carbon footprint.
Key Takeaways
If you're looking for furniture that adds style and sustainability to your home, shipping container furniture is an ideal option. It's a modern and unique way to reduce your environmental impact by reusing existing materials.
Make sure you take the dimensions, durability, and style into account.
Keep it simple when selecting your pieces. Match the design with your overall decor.
Make sure the furniture you buy is of good quality and suitable for your intended purpose.
With creativity and basic woodworking skills, you can repurpose shipping containers into unique and functional furniture, adding a sustainable touch to your living space.
What is Shipping Container Furniture?
Shipping container furniture is a unique way to incorporate a stylish, industrial-inspired look into any space. It captures the angular design and hardware of cargo containers and allows you to put your own unique spin on it.
The beauty of this type of furniture is that it can be used to furnish any type of home, office, or building, not just shipping container homes.
It offers a way to enjoy the aesthetic without relying on upcycled materials, as it is often custom-made to mimic the look of shipping containers.
Whether you're looking for storage solutions or simply want to add a touch of style to your home, shipping container furniture offers a variety of solutions.
Its versatility allows you to create vibrant and innovative interiors that reflect your own personal aesthetic.
So if you're looking for a way to make your interior design stand out, consider adding some shipping container furniture into your container home.
Not only will it add a unique touch to your space, but it's also a sustainable option that can help you make an eco-friendly statement.
Benefits Of Using Shipping Container Furniture
Shipping container furniture has many advantages. Here are a few advantages these furnitures can offer you:
Durability
Looking for furniture that won't let you down? Shipping container furniture is the ideal choice. Constructed with durability in mind, each piece is designed to withstand the test of time.
Plus, many pieces are upcycled or handmade, making them unique and eco-friendly.
Container furniture provides a stylish storage solution for your interior space. It also adds character to any room. With its robust construction and attractive design, it can take your home decor to the next level.
Not only is shipping container furniture long-lasting and stylish, but it also offers great value. Its construction techniques guarantee heavy use and movement without issue.
So, if you want furniture that is both functional and sustainable, consider investing in shipping container furniture.
Aesthetic Style
Add a touch of industrial sophistication to your home decor with container furniture. These pieces are made from repurposed shipping containers, giving them a rugged yet sleek appearance that can't be found elsewhere.
The container style is endless. Imagine a bedroom cabinet that provides ample storage while adding a touch of urban style. Or a coffee table that doubles as a conversation starter, with exposed welds and raw edges that showcase its industrial origins.
Container furniture is the perfect choice for those looking to elevate their home decor with a unique and industrial flair.
Whether you're looking for bedroom furniture, an eye-catching dresser, or an accent piece for your living space, you can be sure to find something that fits your aesthetic style. Not only does it look great, but it's also sustainable and eco-friendly.
Bring the charm of a shipping container into your home without sacrificing style or sustainability. With container furniture, you can enjoy the best of both worlds.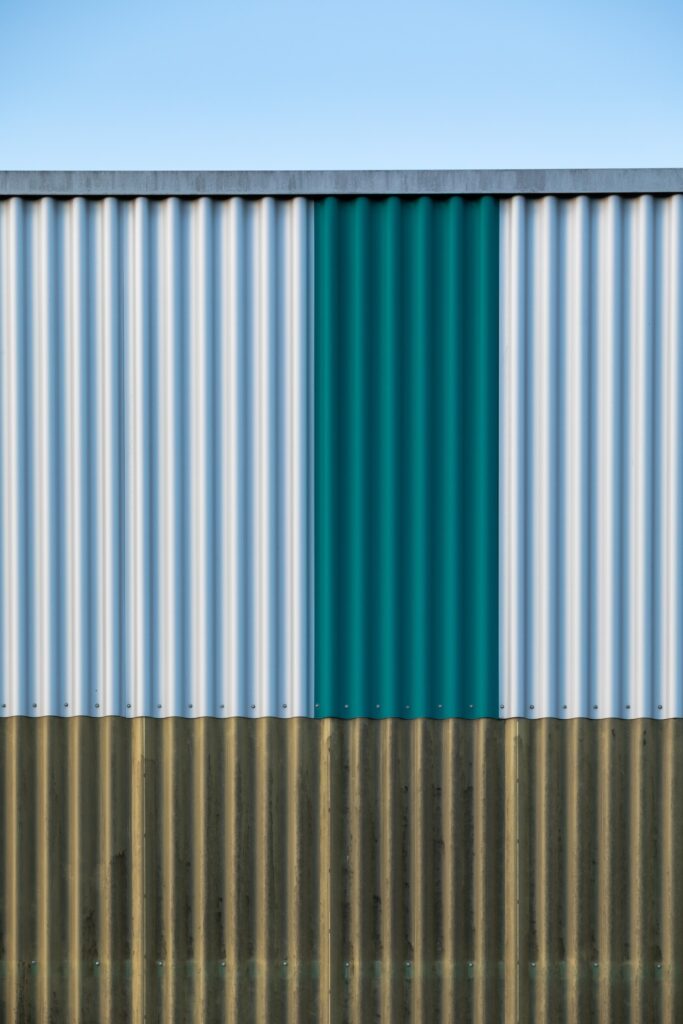 Where to Buy Shipping Container Furniture?
Finding stylish and sustainable shipping container furniture for your home doesn't have to be difficult. There are several options available to you, from browsing online retailers to placing custom orders with local builders.
If you're looking for a wide selection, online retailers such as Wayfair and AliExpress are great places to start. You can narrow down your search by using keywords like 'container style,' 'acme furniture,' and 'shipping container door.'
Local container builders and fabricators can also create unique pieces for you using cut-off metal or removed doors from shipping containers.
If you're looking for a one-of-a-kind piece that will add character to your space, check out stores that specialize in selling upcycled furniture.
Finally, you can also consider placing a custom order with a cabinet store or furniture maker who specializes in creating bespoke pieces.
They can design and build shelves, cabinets, drawers, and other storage solutions tailored specifically to your preferences and needs.
Exploring these different options find you the perfect shipping container furniture for your home and make it look stylish and sustainable.
Types Of Shipping Container Furniture
When it comes to shipping container furniture, there is a wide variety of options available. From coffee tables to closets, there is something to suit all tastes and needs.
No matter what kind of furniture you are looking for, there is sure to be something made from shipping containers that will make your home look and feel amazing.
Coffee Tables And Dining Tables
Shipping containers have become a popular material for making stylish and sustainable coffee and dining tables. With their unique designs, they can add an industrial aesthetic to any space.
These tables are incredibly versatile. They can be customized to fit any room size and shape. Made from sturdy steel, they are built to last and require minimal upkeep.
Using shipping containers for furniture is an eco-friendly way to reduce waste. Plus, it's a great conversation starter. Your guests will be intrigued by the innovative use of materials in your home.
If you're looking for something different and sustainable, then coffee and dining tables made from shipping containers are the perfect choice. They are a great way to add a stylish and eco-friendly element to your home.
Closets And Cabinets
Transform your storage space with modern and functional closets and cabinets. These stylish furniture pieces provide ample storage for all your belongings while adding a touch of style to your living space.
For those who like a DIY approach, there are plenty of options available. Modular shipping container furniture allows for easy customization.
Choose the size and layout that fits your home perfectly. Plus, shipping containers are an eco-friendly and cost-effective option. They can be easily transported via freight.
Upgrade your storage solutions today with these trendy and sustainable closet and cabinet designs. With innovative designs and materials, you can create a storage solution that is both stylish and functional.
Enjoy the convenience and flexibility of being able to customize your closets and cabinets to suit your needs.
Beds
Shipping containers are no longer just for closets and cabinets. They have become a popular choice for stylish, sustainable furniture.
Container beds have a sleek metal frame and a comfortable mattress, all encased in a repurposed shipping container. Not only do they offer a functional piece of furniture, they also add an industrial edge to any bedroom.
There are many creative ways to repurpose shipping containers. For example, you can turn one into a container coffee table or a chest or side table for extra storage.
A container can also be transformed into a storage unit for displaying vinyl records or other items.
No matter how you choose to use shipping container beds, they will add a unique style to your home. They are versatile and offer endless possibilities for elevating your home decor.
Bookshelves
Adding an industrial touch to your home decor, imagine walking into a room and being greeted by a bookshelf made from repurposed shipping containers.
Not only are these pieces stylish and eye-catching, but they are also sustainable solutions that make use of materials that would otherwise go to waste.
Customizable to fit any space, these bookshelves come with sturdy construction and sleek design. Whether you have a small loft or a spacious home, they provide the perfect storage solution for all your books and knick-knacks.
To add even more convenience, some bookshelves come with built-in features like a rail for hanging artwork or an organizer for keeping bathroom essentials in order.
Don't limit yourself to the traditional uses of bookshelves. These pieces can be used in unconventional spaces like the pantry or used as the acme of creativity in a renovation project.
What To Consider When Buying Shipping Container Furniture
When buying shipping container furniture, there are a few things to consider:
First, think about the look you want to achieve. Shipping containers can be transformed into stylish pieces that add character and interest to any room.
They have a unique industrial aesthetic that can be a great fit for modern or minimalist styles. Plus, their construction is built for storage, making them ideal for long-term storage needs.
Another important factor to consider is the safety of your belongings. You can ensure the security of your items by installing locks or other security measures on the container. This can give you peace of mind knowing that your valuables are protected.
The insulation provided by the container structure is also beneficial. It can help regulate temperature and reduce energy consumption.
This is especially important if you live in a region with extreme temperatures. Proper insulation can help keep your space comfortable and save on heating or cooling costs.
Lastly, consider the overall sustainability of shipping container furniture. By repurposing shipping containers, you are giving them a second life and reducing waste.
This eco-friendly approach can be a great choice for those who want to make more sustainable choices in their home decor.
Shipping container furniture offers both style and sustainability. Its unique look, high-security features, and potential for insulation make it a great choice for anyone who wants to add a touch of charm and eco-friendliness to their home.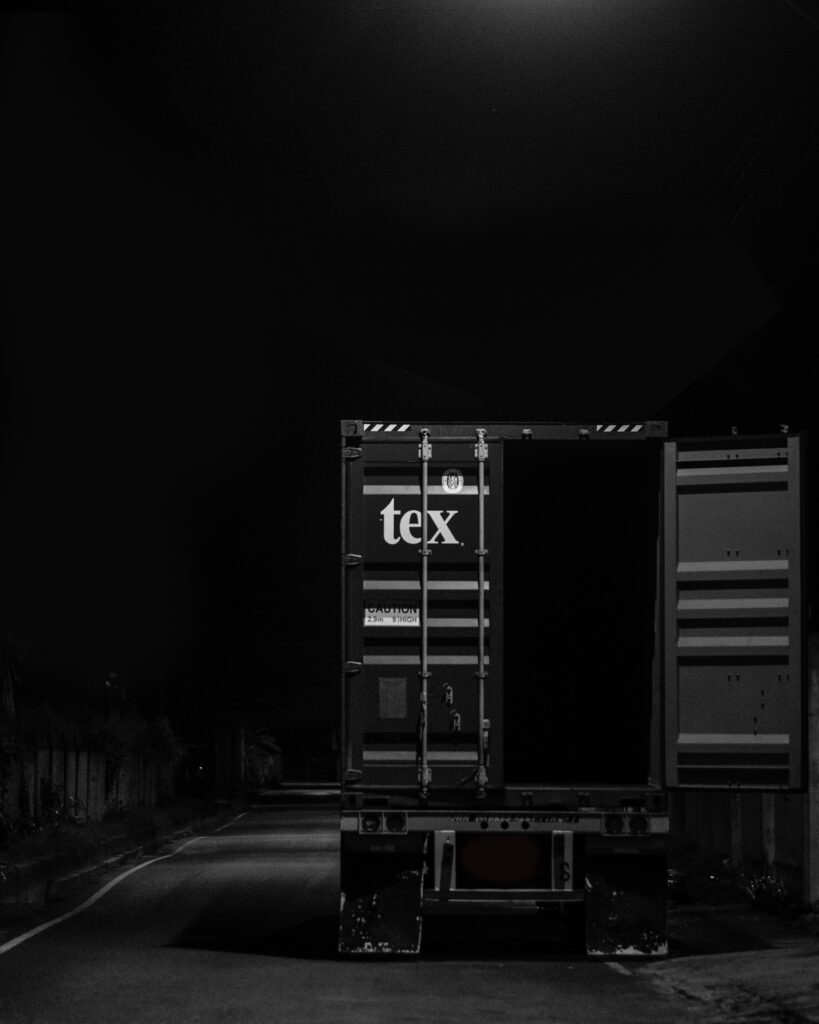 Can You Make Your Own Shipping Container Furniture?
Transforming a shipping container into functional and stylish furniture is a trendy and practical DIY project that can add a unique touch to your living space.
With some creativity and basic woodworking skills, you can repurpose these industrial marvels into ingenious furniture pieces that will surely impress your friends.
The first step is finding a suitable shipping container. Look for one that is in good condition and has the size and dimensions that suit your needs.
Whether you choose a standard 20-foot or 40-foot container, or you prefer a smaller container, like a 10-footer, the options are plenty.
Once you have your container, it's time to unleash your imagination and come up with some design ideas. Consider the purpose of the furniture you want to create. Is it a coffee table, a bookshelf, or even a cozy bed? Think about the functionality and aesthetics that will make your creation stand out.
Doing It Yourself
Now, to transform the container into a piece of furniture, you will need some tools and materials. This includes a circular saw, drill, screws, sandpaper, paint, and various other supplies depending on your chosen design.
Start by measuring and marking the container where you want to make cuts or modifications. Use the circular saw to carefully cut openings or partitions as needed. Be cautious when working with power tools and always prioritize safety.
Next, sand down any rough edges or surfaces to ensure a smooth finish. This step will also help the paint adhere better. Speaking of paint, the fun part begins now! Use your preferred paint colors to add personality and make your furniture blend seamlessly with your existing decor.
After the paint has dried, it's time to add the finishing touches. This could include attaching wheels for easy mobility or adding shelves, brackets, or hinges to enhance functionality. Get creative with the details to make your furniture truly one-of-a-kind.
Lastly, proudly display your handmade shipping container furniture in your home or garden. Invite friends over for a cup of coffee around your new coffee table or enjoy a relaxing afternoon on your unique container bed.
Remember, creating your own shipping container furniture is all about embracing innovation and sustainability. Repurposing these robust containers will give them a new lease on life while adding an eco-friendly touch to your living space.
Conclusion
If you're looking for furniture that's both stylish and sustainable, shipping container furniture could be the answer. It offers a unique and modern look, and it helps to reduce environmental impact by reusing existing materials.
When you're shopping for shipping container furniture, you should consider factors like dimensions, durability, and style.
Whether you need a comfortable sofa for the living room, a functional desk for the home office, or outdoor seating for the patio, there's a variety of furniture to choose from.
Remember to keep it simple when selecting your pieces. Make sure the design you choose fits with your overall decor.
Shipping container furniture is an excellent choice for those looking for furniture that is both stylish and sustainable. With a little research and careful consideration, you can find the perfect piece for your home.