If you are going to build a shipping container home or just need a storage container for some extra storage space, you need to buy a high-quality container. Because shipping containers are generally purchased used, quality is a major concern. The conditions that shipping containers go through can be rough, and they can cause serious damage like rust and deterioration. Knowing how to buy a shipping container that is in good condition can help make your project a success.
In this article, we have put together a guide on how to purchase a shipping container. When you buy a storage container, the most important thing is to make sure it is in good condition and will last for many years. By knowing where to source your containers, you can get the best ones for your project. With a little bit of care and careful inspection, you can get your project done without any issues.
Where to Buy Shipping Containers
Before you can purchase a storage container, it is important to know where they come from. Shipping containers are used to move goods across the world on trains, trucks, and ships. Once they are decommissioned, though, they are either recycled or stored. When this happens, you can purchase them for things like storage, home building, and shipping. Knowing where to buy a shipping container, though, is a whole project in and of itself.
Who Sells Shipping Containers?
Finding a place to buy a shipping container is fairly simple, but it is important to search in the right places. Knowing how to buy a shipping container and where you can get them is a great place to start. Some of the places where you can buy a cargo container include:
Shipped.com helps buyers learn what shipping container is suitable for them and help them. With over 60 depots and thousands of containers on hand, they offer great prices for shipping containers. They have online direct checkout and a digital cart to help you find what you are looking for!
Craigslist – Craigslist storage containers are relatively common and a great place to start looking. Many people who have either abandoned their container projects or own construction companies will often try to get rid of them on Craigslist.
eBay – There are all kinds of shipping containers on eBay in various stages of quality. One of the downsides of eBay, though, is that you will have to transport the container to your project site.
Local Container Dealers – Depending on where you live, you may be able to buy a shipping container from a local dealer. There are all kinds of direct dealers that sell new and used containers to consumers like you.
How to Buy a Shipping Container
Before buying a storage container, it is essential that you do a thorough inspection or, at the very least, get complete photographs. The main thing you want to be sure of when figuring out how to buy a shipping container is that the container has not deteriorated in any way. Any rust or holes can be a major problem, especially if you will use it to build a structure. Ask the dealer about the condition of the container and what you can expect when it shows up at your project site.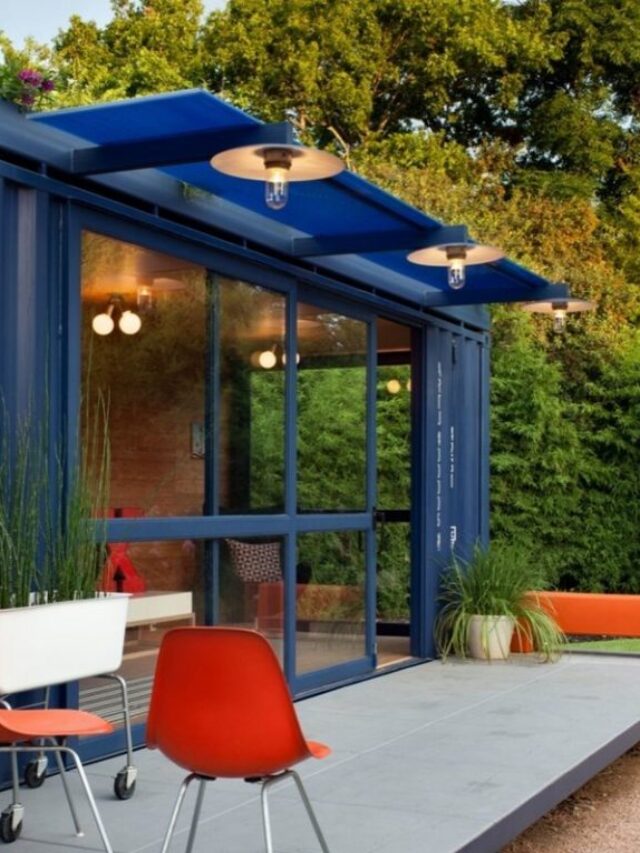 There are different condition grades for shipping containers. Confusingly, the grades go from best to worst in F, A, B, and C. F is generally going to be a new container, and this stands for food grade. From there, the condition gets worse as you go down the list. For a home, you want to use anything from F to B. A C-grade container usually will need a special license in order to transport it.
Cheapest Way to Buy Shipping Containers
When finding out how to buy a shipping container, one of your best options will be to go on Craigslist. Generally, Craigslist containers will be local, which can cut your transportation cost significantly. Also, it can sometimes be possible to get shipping containers for free. If you happen to stay on top of your Craigslist searches, you should be able to find a great deal when buying a storage container.
How to Buy Shipping Containers Direct
In some cases, you can buy a shipping container direct from a port. If you live in a city that has a port where containers are regularly moved in and out, this can be a great source when learning how to buy a shipping container. Most of the time, these containers will be in great shape because they have recently been used for moving actual goods on a ship. If the port manufactures its own containers, you can also get brand-new ones if you want to spend a little extra money.
Shipping Containers to Buy
You have a lot of different options when you want to buy a sea container. You can buy a shipping container in all kinds of different sizes, colors, and shapes. Depending on your particular project, you might want to learn how to buy a shipping container that is 20 feet or 40 feet or you might want to get one that has a taller ceiling. Knowing what your options are and what your project requires will help you make the right choice when you are starting your search.
Buying a Used Shipping Container
When figuring out how to buy a shipping container, you will probably look at used containers first. This is because these will be the cheapest, and in some cases, you can even get them for free. Whether you are searching on eBay or Craigslist, it is crucial that you get a thorough look at your container. Any sign of oxidation, rust, or deterioration should immediately be a red flag, no matter what you are using it for.
Buying a New Shipping Container
If you have a little extra money to spend, a new shipping container will be your best bet. This is especially true if you are using the container for a structure such as a home. When you get them new, you can also get customization options like color and size. This way, your home can have the exact dimensions and look that you want without any hassle.
Conclusion
Knowing how to buy a shipping container is essential if you need one for a project. Getting a container that is in great shape can help your home or storage space last you for many years. Using a reputable container distributor and doing your due diligence will ensure that you get the best containers possible.
If you would like more information, check out the rest of ContainerHomeHub.com. There, you will find all kinds of tips and tricks from the pros as well as our new complete program for building a shipping container home. This comprehensive guide will give you step-by-step instructions for every aspect of the build. Using this program, you can build the home of your dreams!