Greetings from Hawaii! 🙂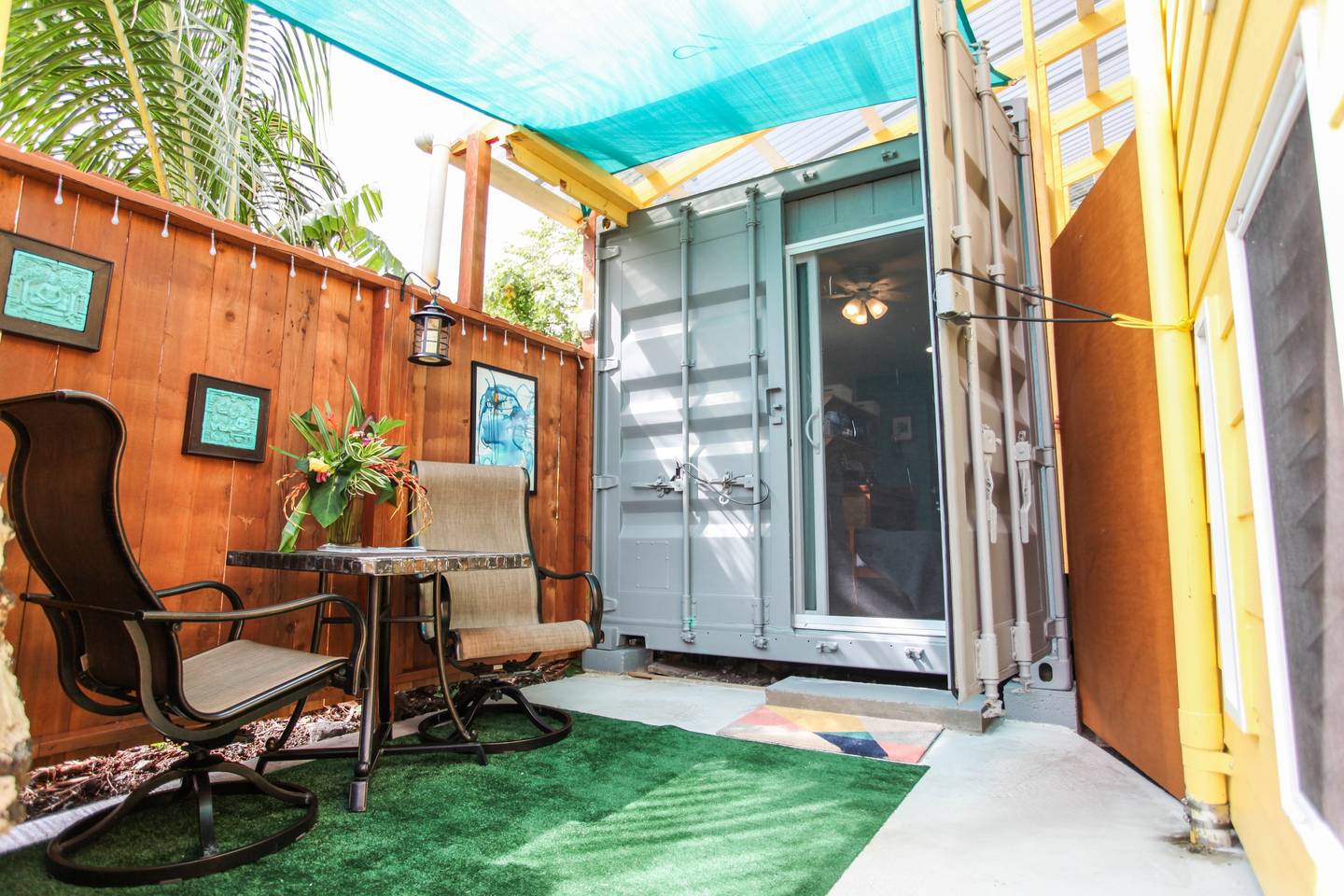 This tucked-away custom shipping container was converted into a cozy, live-able efficient studio space with a hardwood floors located on a semi-off grid property. This tiny container home located in Pahoa, Hawaii is perfect for your next beachside getaway!
Recently featured on HGTV, "House Hunters" October 4, 2018 – Season 159, Episode 10: Big Island Tiny Home, this cozy, quaint tiny house was built from an up-cycled shipping container. A cost effective studio: 160 sq. ft. of efficient space tucked away in a tropical setting just a walk to the ocean and black sand beaches. This awesome space is perfect for travelers who enjoys tiny dwelling that has all the amenities a normal size shipping container home would offer.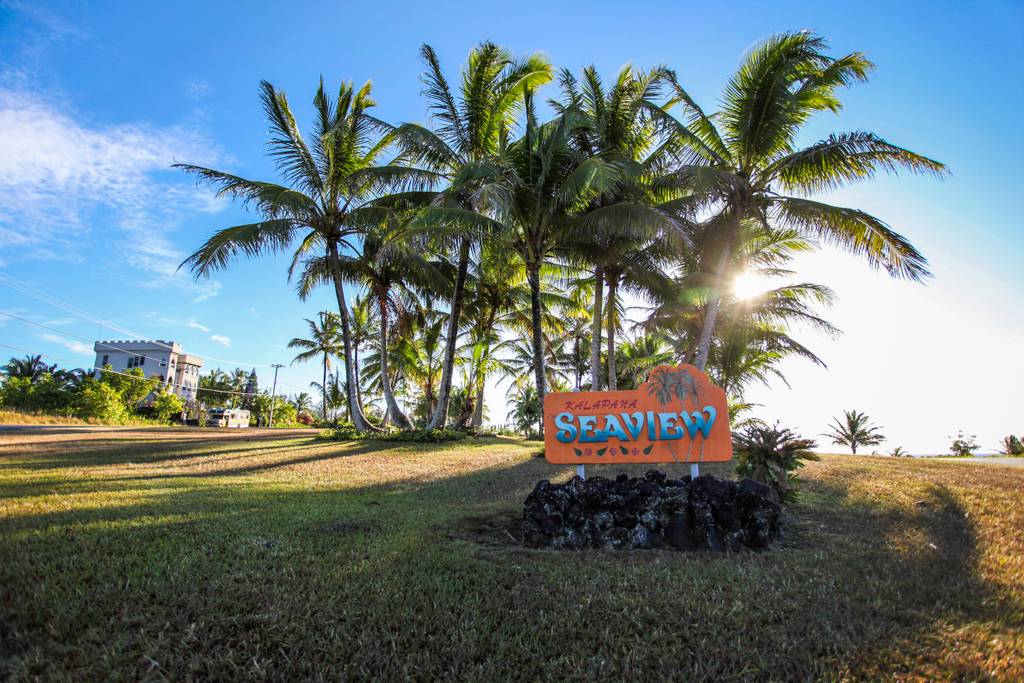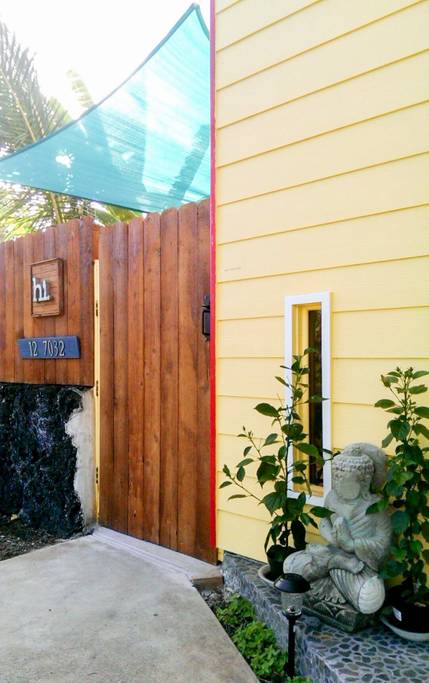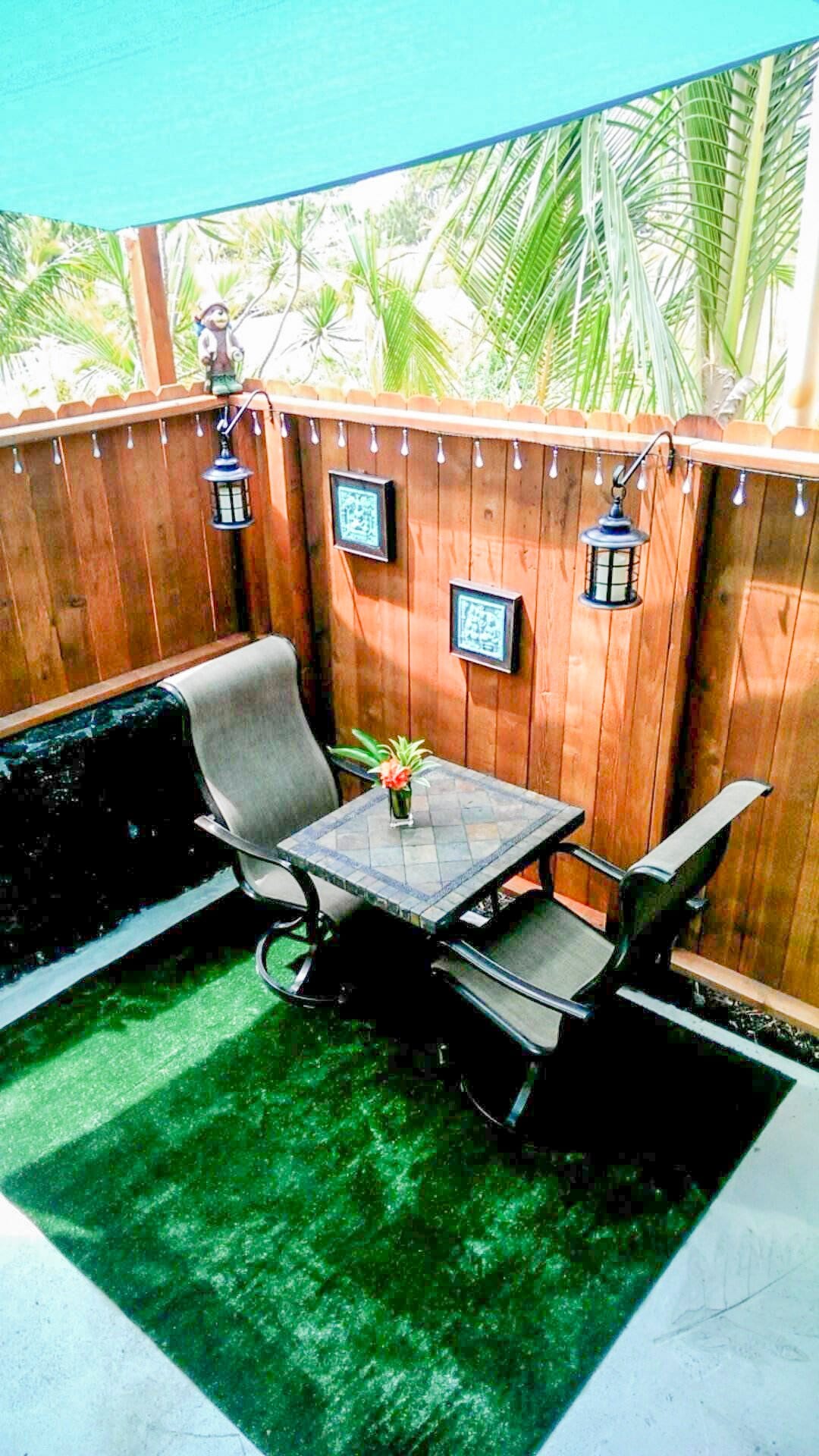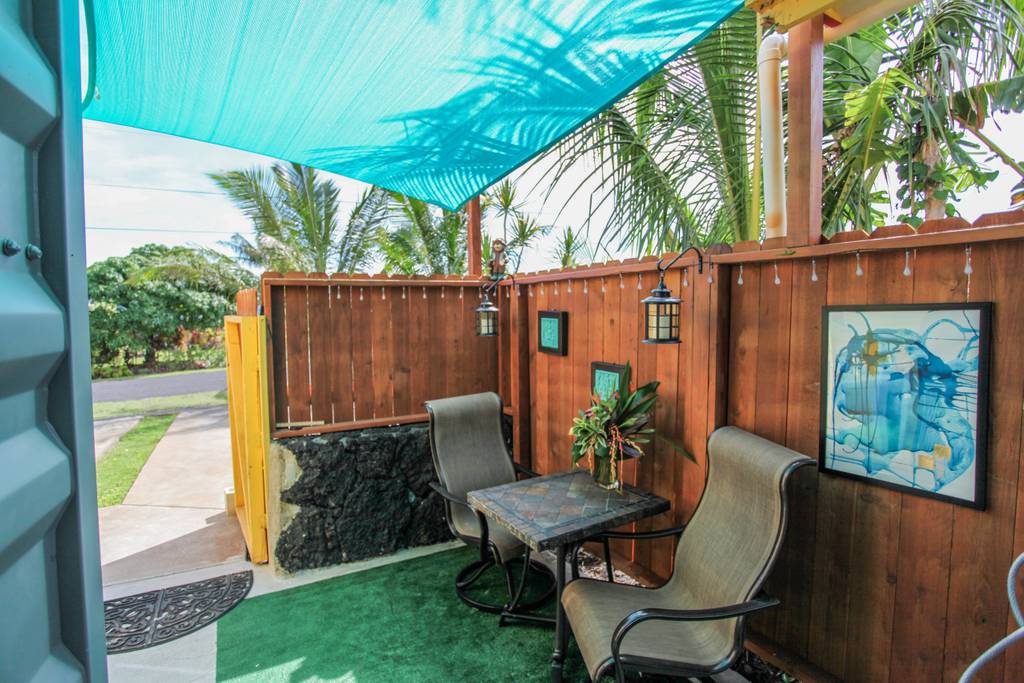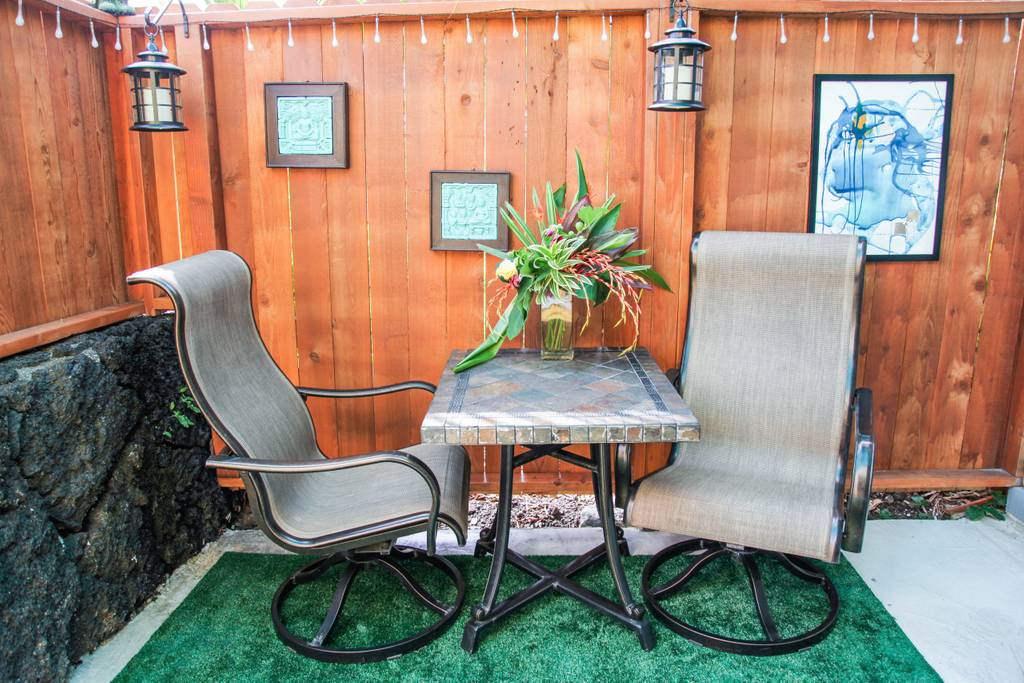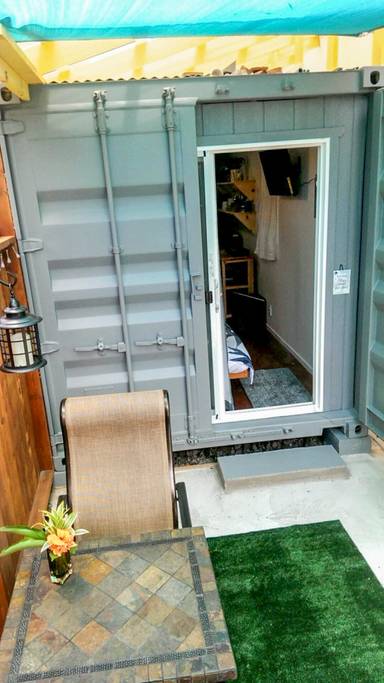 The property receives water in a private rain water catchment. A small and modern space is complete with a restful queen size futon, a well-equipped kitchenette, table top BBQ grill and all the basic cooking utensils to complete a meal. Along with a full size spacious bathroom, and your very own private outdoor lanai area. The space has all the amenities such as its own wifi and wall mounted tv with roku to have access with your Netflix. The kitchenette is complete with a dual induction cook top with the necessary cookwares and basic spices. Including coffee, tea and french roast coffee maker. In addition, the studio is cooled by a ceiling fan, cross breeze from the windows and another portable fan if needed.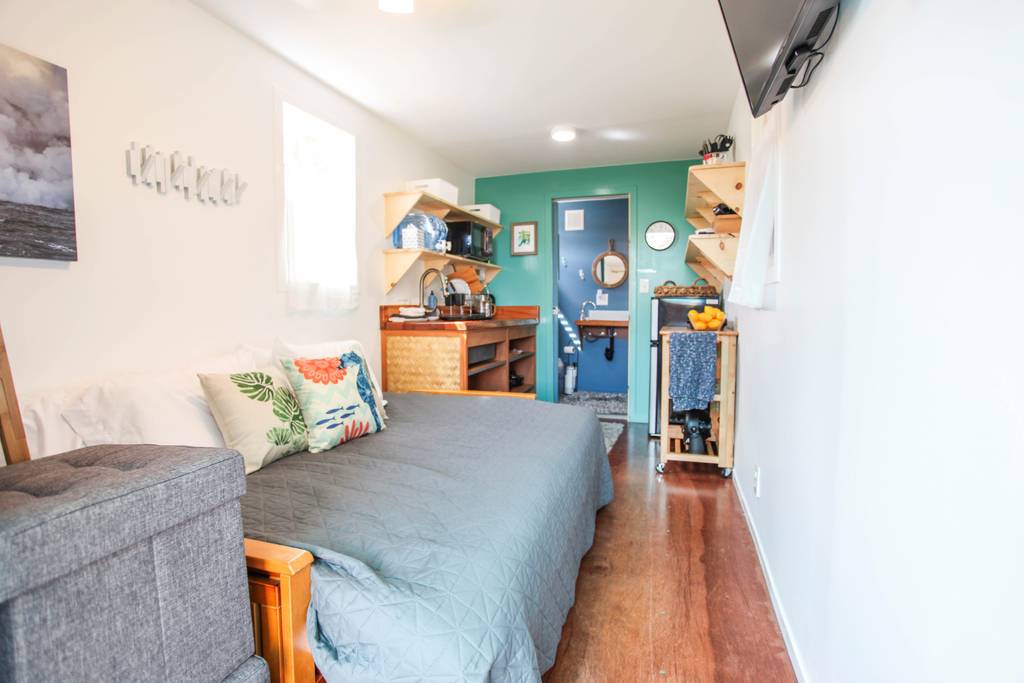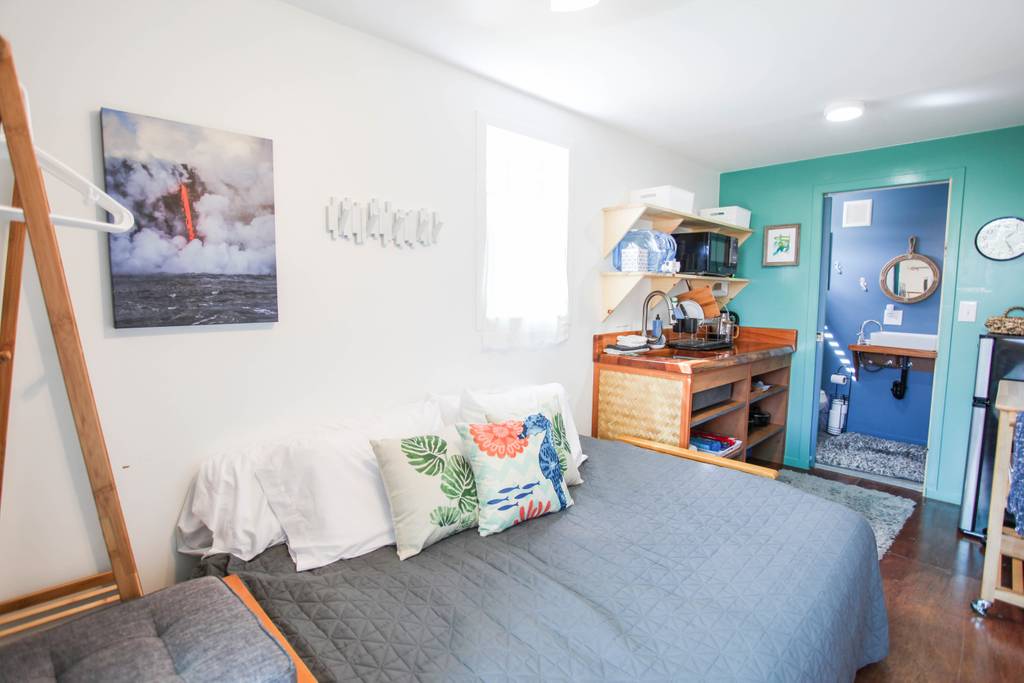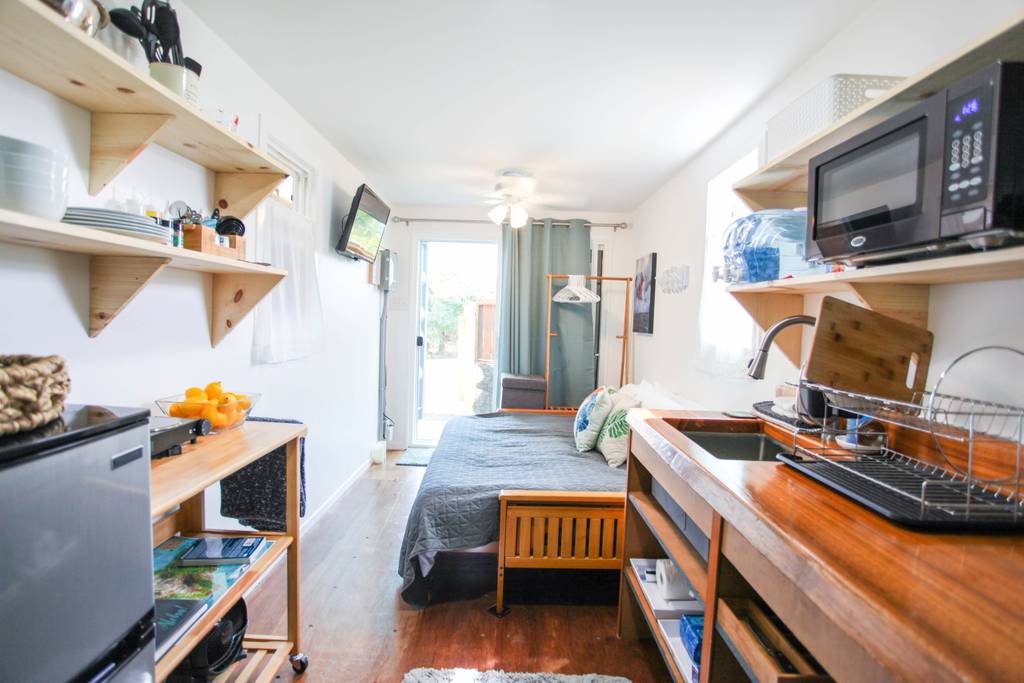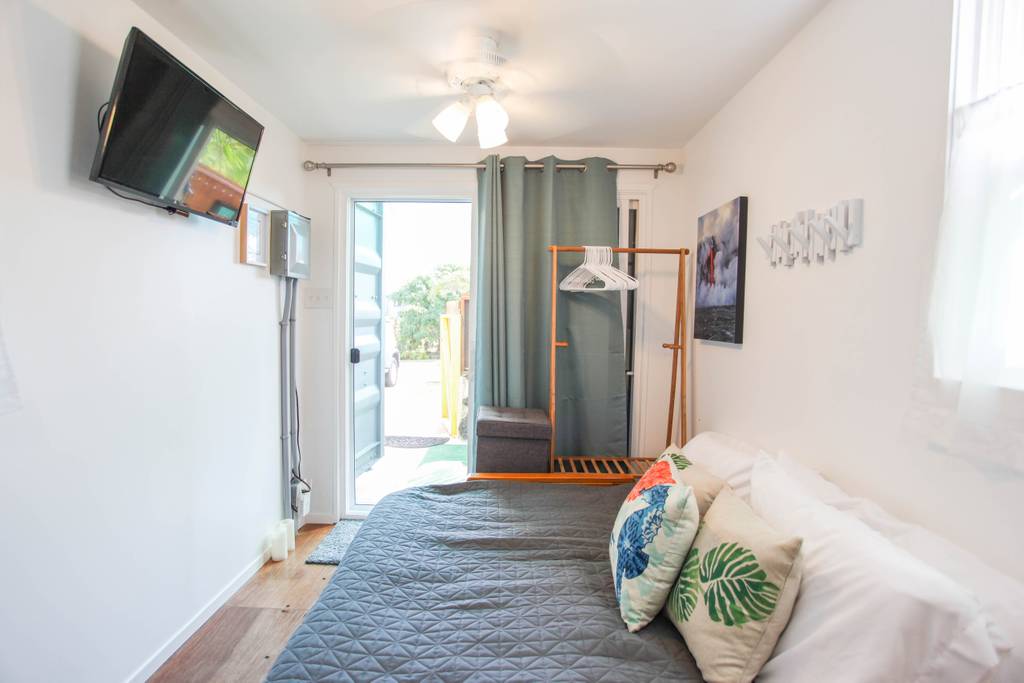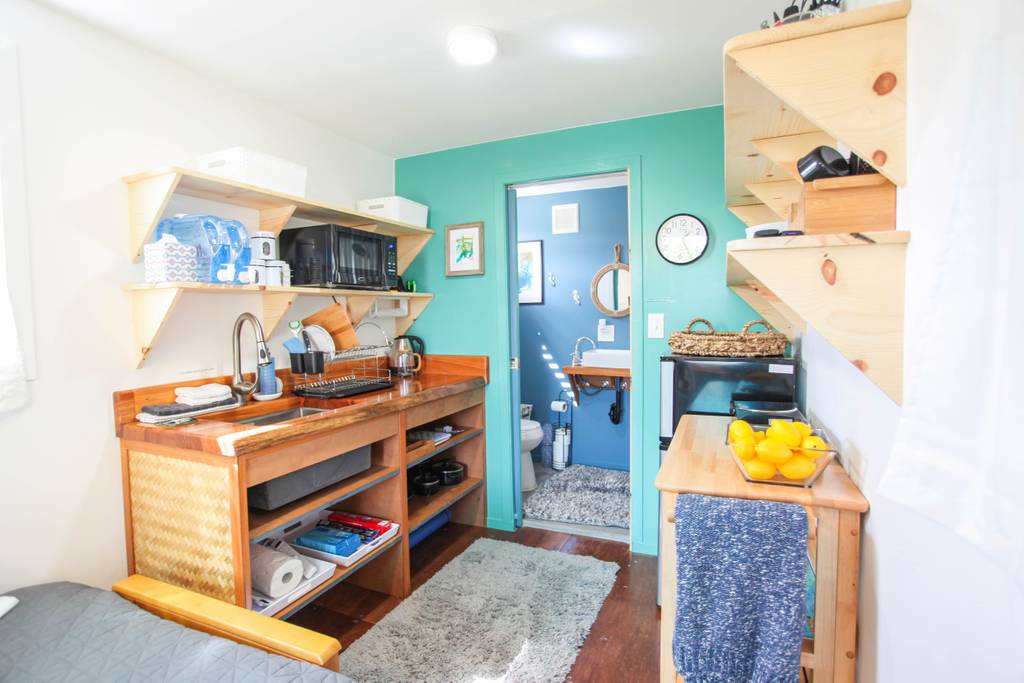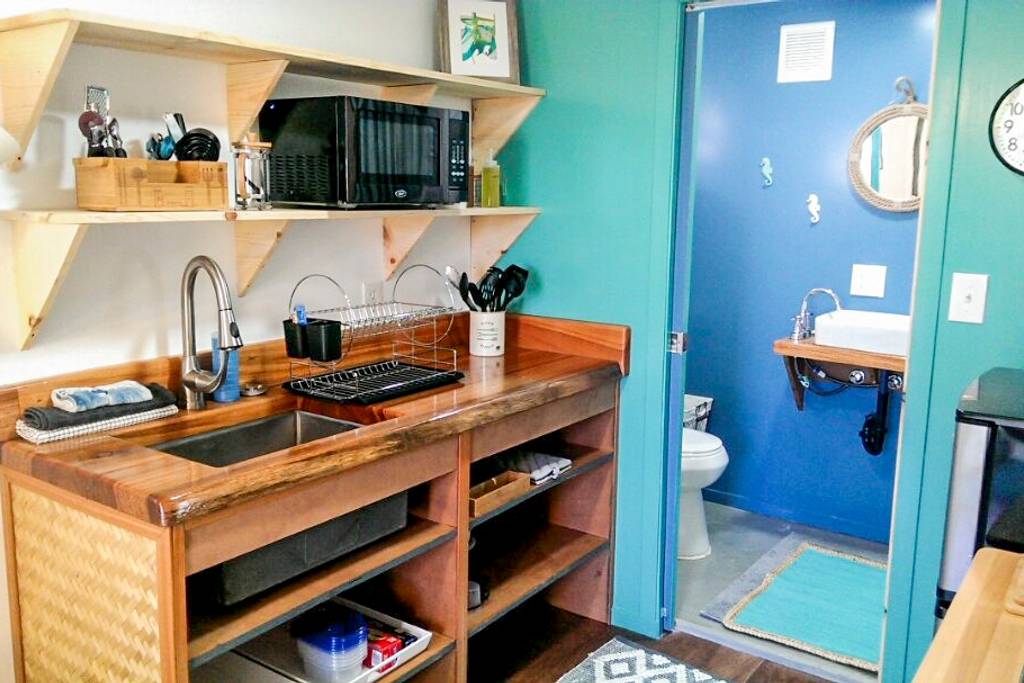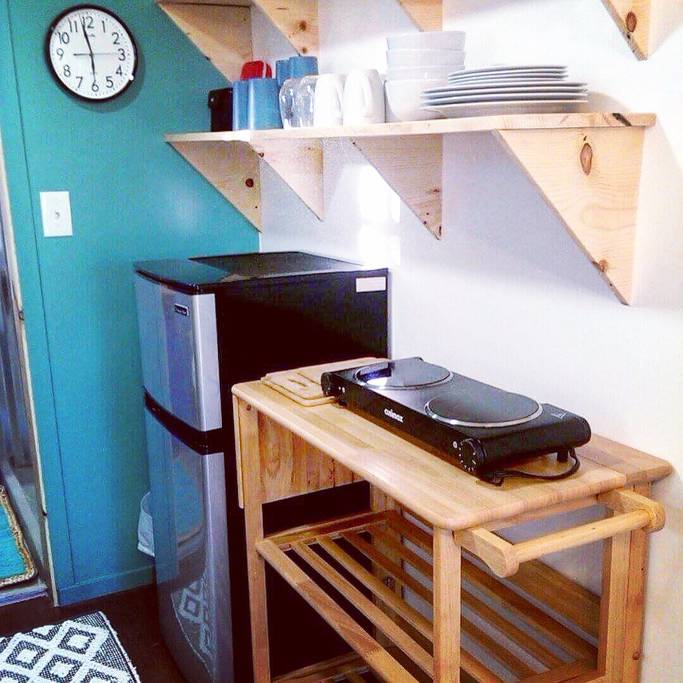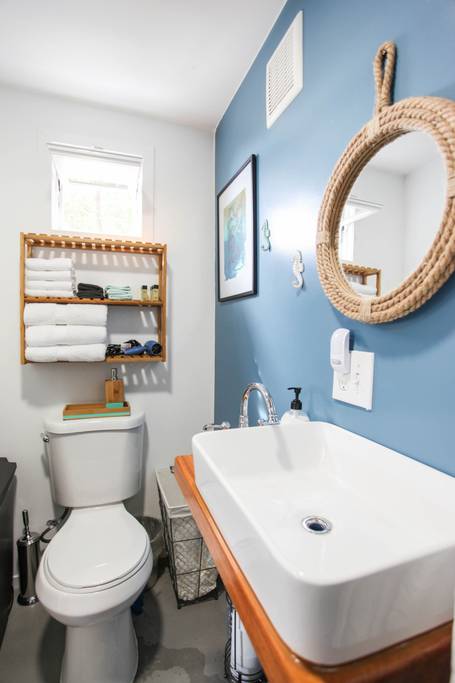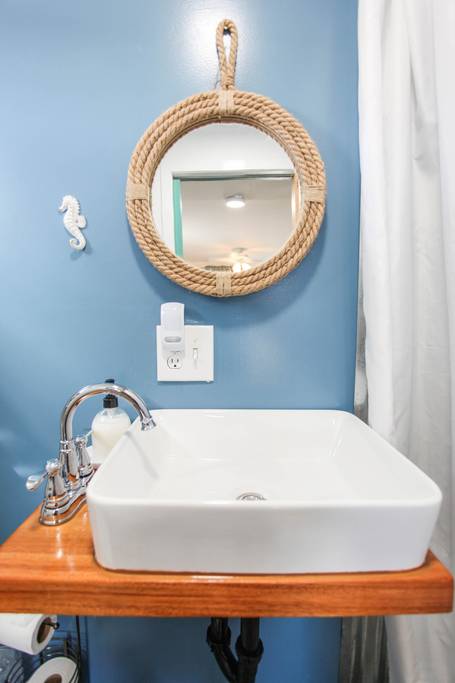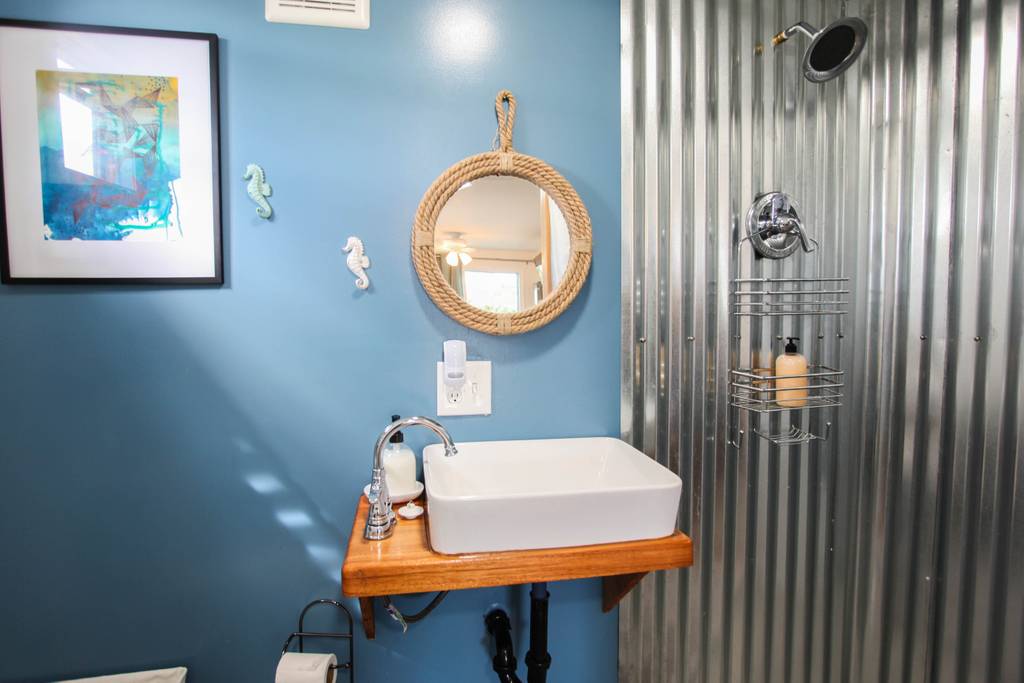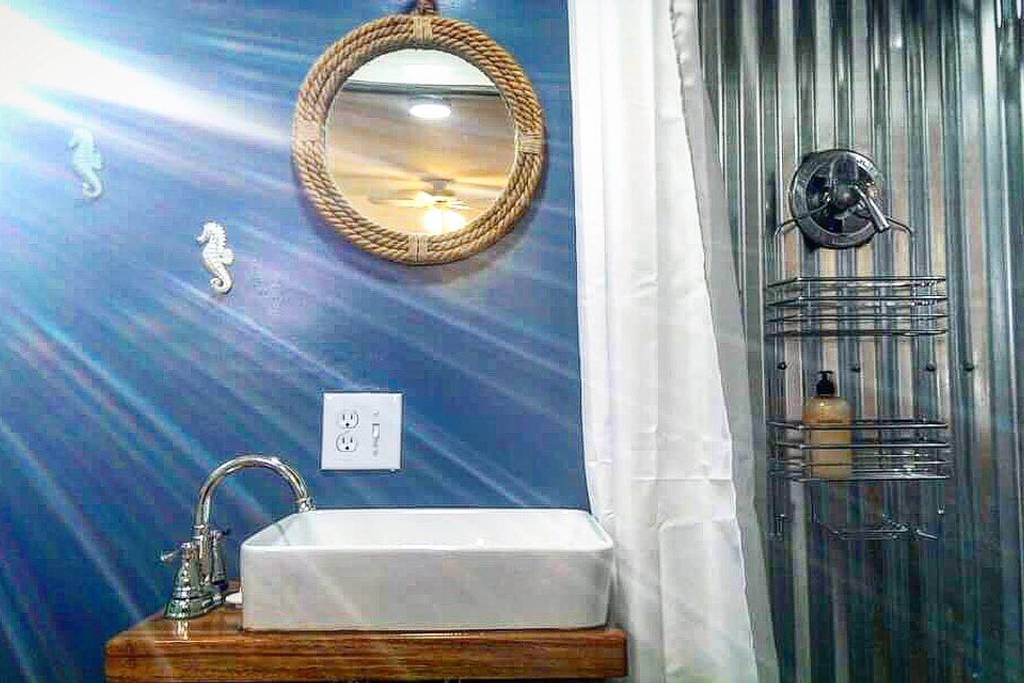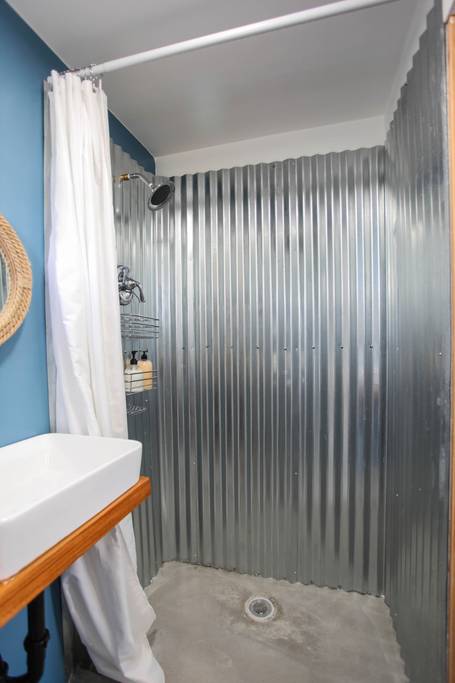 Guests have access to the entire container house along with their own private lanai in front of the tiny house. As well as the use of a laundry facility upon request. (Day time use only)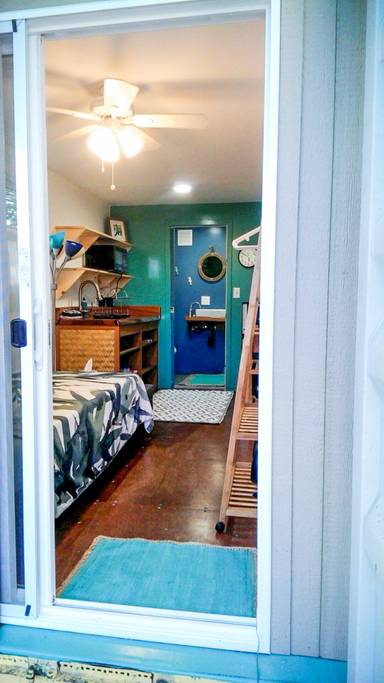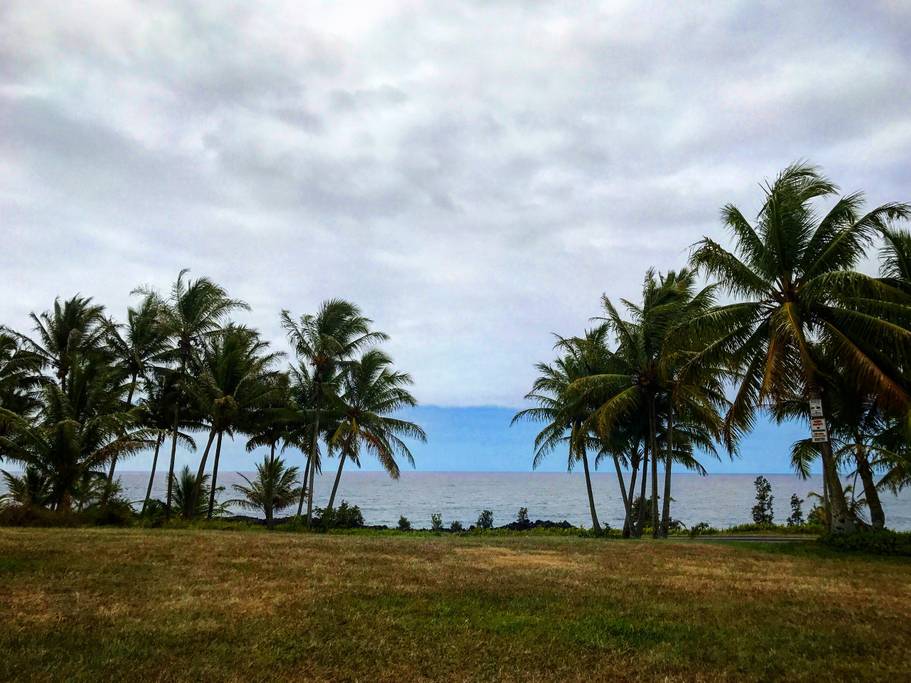 The neighborhood surrounding this tiny container home has the old Hawaiian vibe with overgrown canopy trees. A lush tropical setting where you can hear the ocean wave. The area is vibrant, quiet and the neighbors are friendly. This area is said to be one of the best star gazing locations!
So what do you think? Would you stay here?
Information Source: Airbnb
Photo Source: Airbnb
» Follow Container Home Hub on Facebook for regular shipping container home updates here «