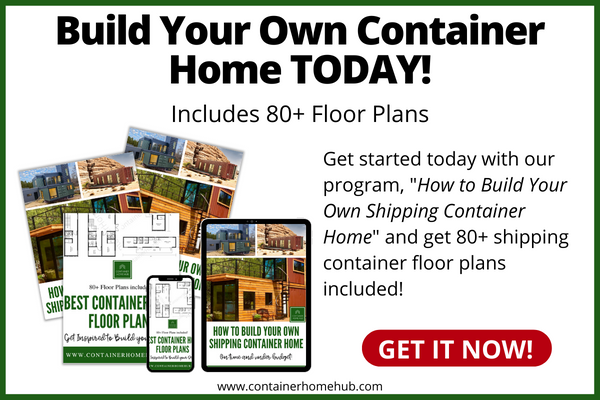 Greetings from Iowa! 🙂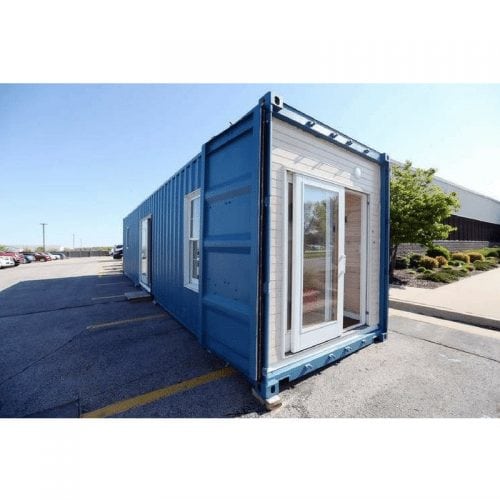 We have featured some pretty cool student projects before here at Container Home Hub, and today's tiny shipping container home by the students in Kirkwood, Iowa is no exception! 18 students who are part of the architecture of construction and engineering mentor program at Kirkwood Community College's Architecture, Construction, and Engineering Career Academy built the container house. These are students who are earning college and high school credits simultaneously.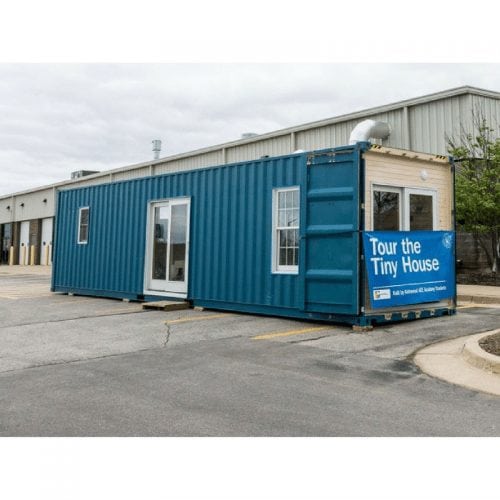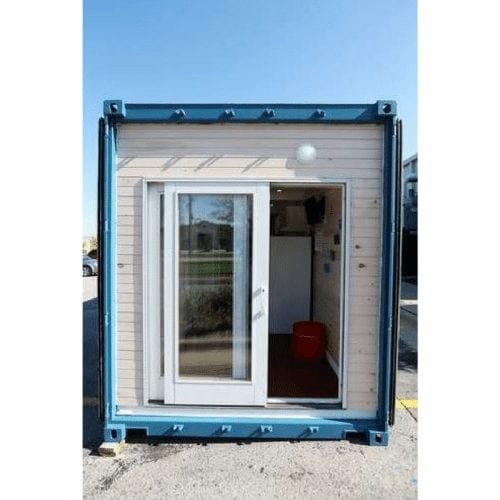 The students spent 12 weeks building a 280 square-foot tiny house from a shipping container. The 266 square foot home, valued at $24,000, went up for auction in June 2016. Despite its limited space, the tiny house includes a bathroom, bedroom, kitchen and living area. Constructed from shipping container (sized 8' x 40' x 9' 6" high), it features two sliding glass doors and windows.
"This has been an incredible experience for our ACE Academy students," said Allen Witt, instructor for the ACE program. "Over the course of 12 weeks, they transformed a shipping container into a home. They did everything from laying the floor to choosing the paint color on the exterior."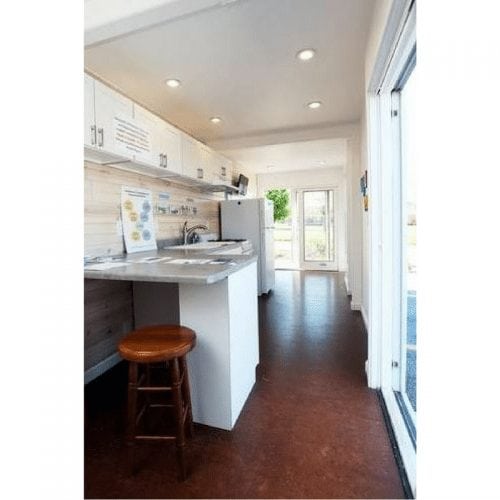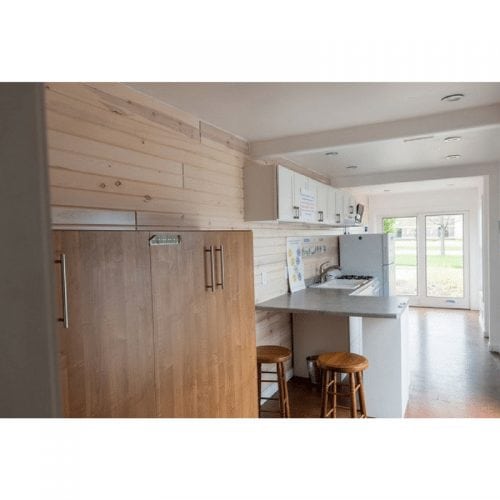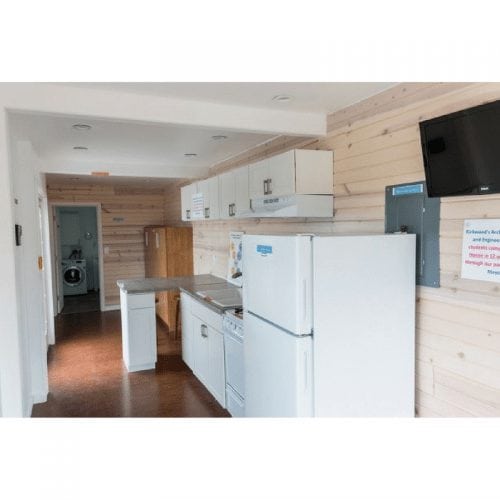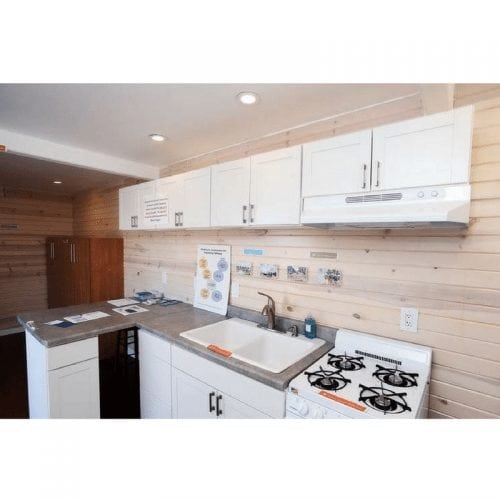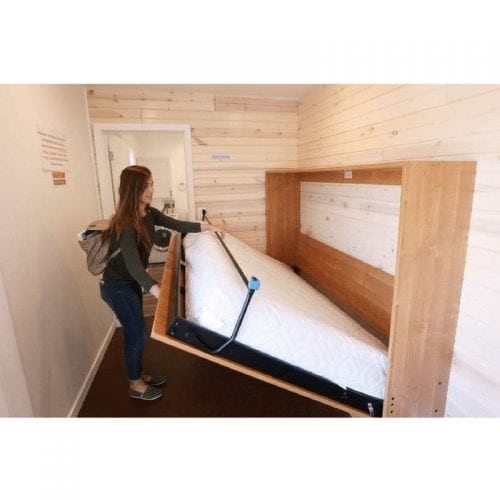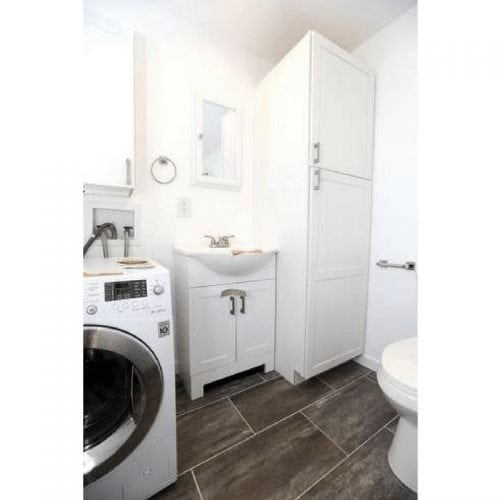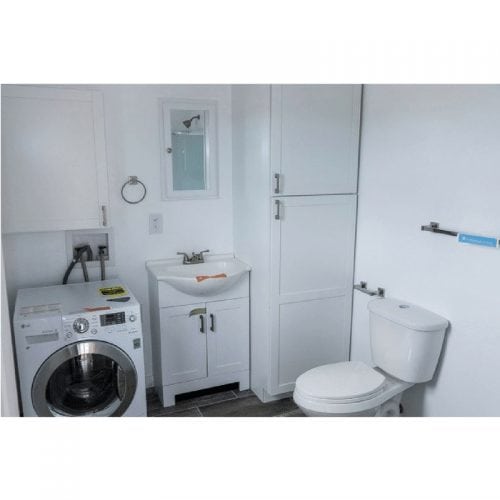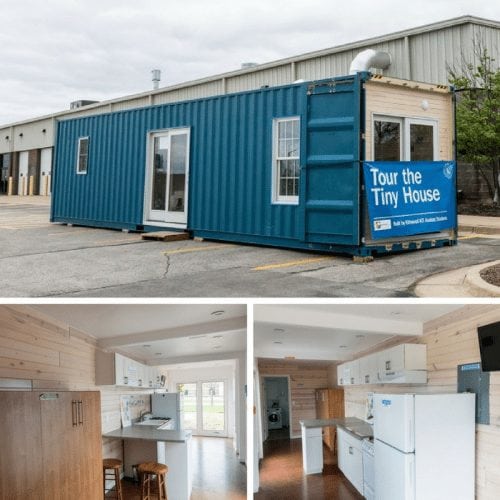 While homes under 660 square feet are not allowed within Linn County's jurisdiction, not all surrounding counties have regulations on home sizes. Those interested in purchasing the tiny house should contact their local building department to determine options in their area.
So what do you think? Would you live here? 🙂
Information Source: Tiny House Talk, Kirkwood Report, Kirkwood Tiny House Project Facebook Page
Photo Source: The Gazette, Kirkwood Report
» Follow Container Home Hub on Facebook for regular shipping container home updates here «