Shipping containers are an excellent resource for all kinds of different projects and applications. Whether you are building a shipping container home or a storage unit, they are perfect for the main structure. However, they will almost always need some form of modification or another. Knowing how to ventilate your shipping container should be one of the first things you should think of.
When using a shipping container for a construction project, you need to make sure it is safe. There are many methods for learning how to ventilate your shipping container, and all of them can be effective. By choosing wisely and making the right decisions, you can be sure your home or project will be usable. In this article, we have put together a complete guide on how to ventilate your shipping container so you can get started.
Do Shipping Containers Need Ventilation?
Shipping containers are large steel boxes used to move goods across the world. They are perfectly sized to fit on trucks, trains, and ships and will go through several miles of travel before they are retired. When that happens, you can purchase them and use them for all kinds of structural projects. However, they need to be in good shape, and they will need to be modified.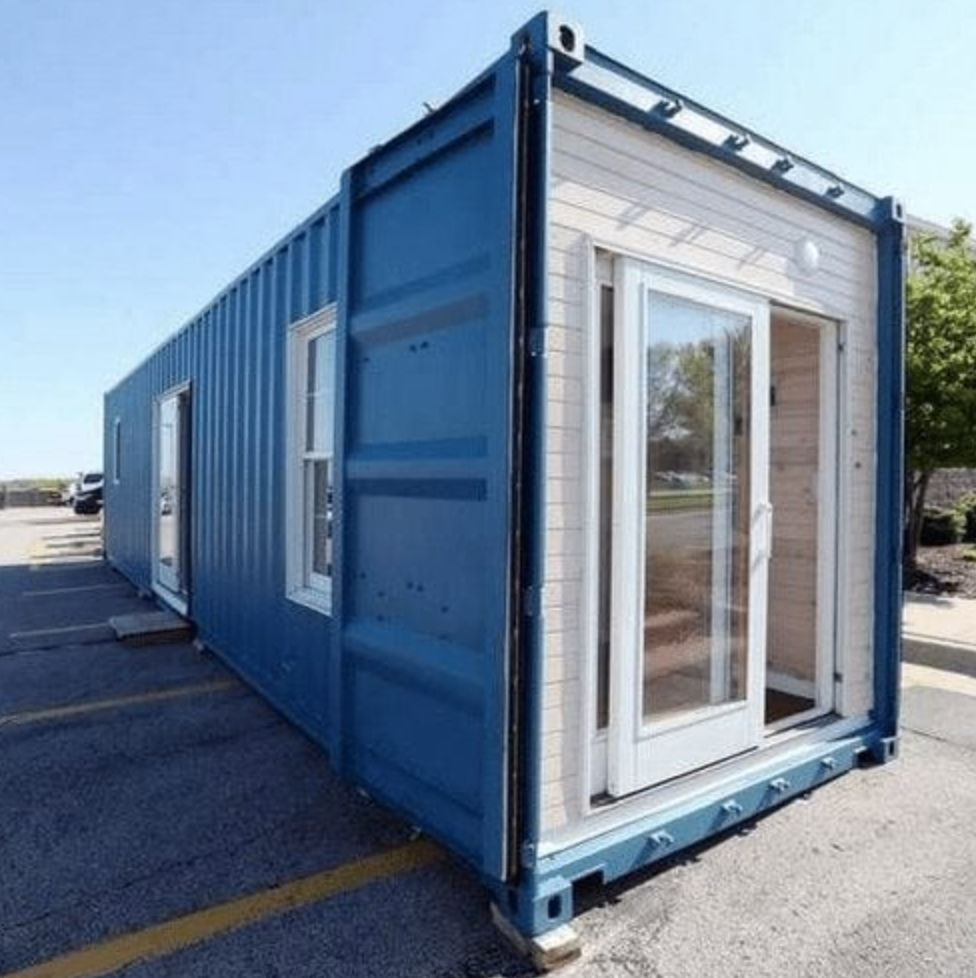 Shipping containers need ventilation because they are not built with any in the first place. In fact, most shipping containers are designed to be as watertight and closed off as possible. You will have to learn how to ventilate your shipping container before you can use it for any other purpose. This will ensure that it is safe and that it will be usable for your particular purposes.
Problems That Can Occur With Poor Ventilation
If you don't know how to ventilate your shipping container, you could end up with some serious issues. If, for example, you are going to use a container for a home project, ventilation will be key. Air needs to circulate, and without ventilation, condensation from your breath can gather and cause damage. You may also notice that it is very uncomfortable and not very easy to breathe.
Even if you use a container for storage, you must implement ventilation. Knowing how to ventilate your shipping container for storage will help preserve the items you have in there. Since your container will be subjected to all kinds of weather, smart ventilation will help protect the cargo. Otherwise, the heat or cold can get to be too much, and your items can be damaged.
What to Know About Shipping Containers Venting
When learning how to ventilate your shipping container, you have to understand its structure. Because of the box-like shape of the containers, ventilation most likely needs to be powered in some way. This means something like a dedicated AC unit or heat pump. However, it will not always be necessary if you can design your vents correctly.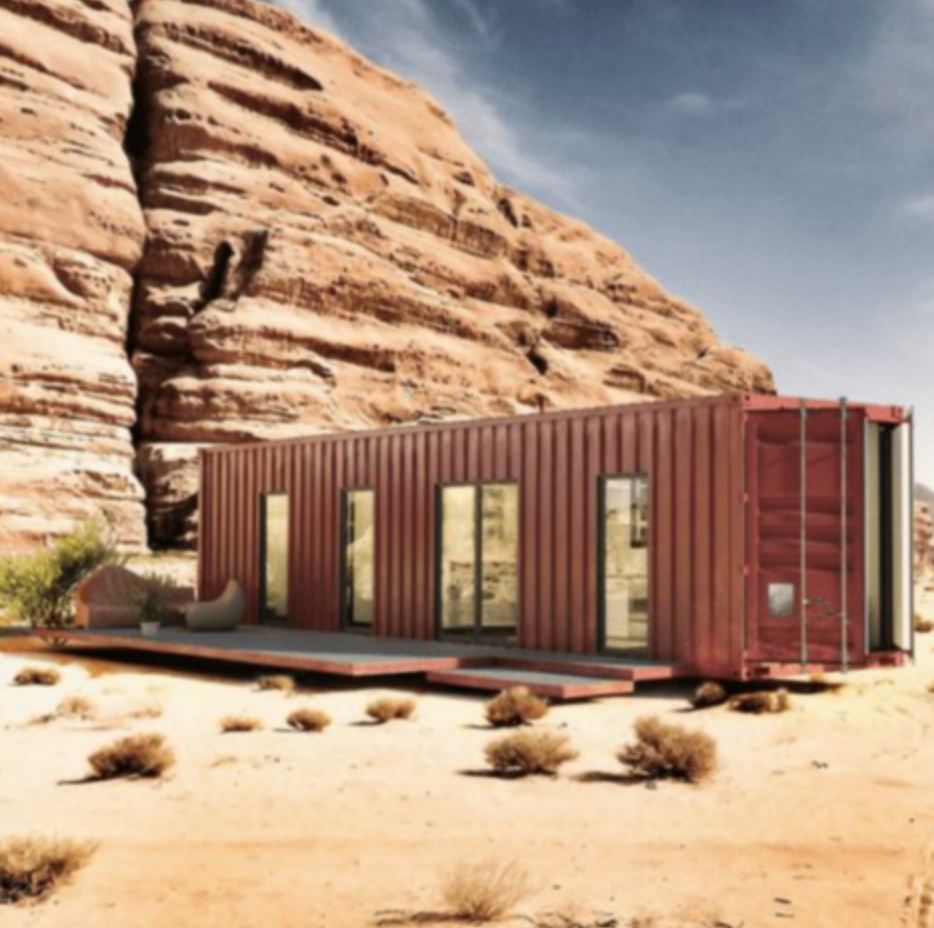 You should also know that you may not need as much ventilation as you think. This is especially true if you are using your container for storage. In this case, you want to use as little ventilation as you can while still lowering the buildup of condensation. This will keep your belongings safe while also protecting them from the weather.
Types of Ventilation for Your Shipping Container
One of the cheapest ways to ventilate your shipping container is to use passive ventilation. This is done by installing vents on either side of the container facing one another. This allows a cross breeze to come through and bring fresh air in while pushing the old air out. If you are just using your container for a storage unit, this could be a great way to get the ventilation you need without having to spend a fortune.
If, however, you are using your container for a home or other residential structure, you will want active ventilation. This usually means some kind of mechanical system either using fans or a heat pump, that will actively push old air out and bring new air in. Learning how to ventilate your shipping container this way is a great way to keep the air inside fresh and make it liveable if that is what you want. However, you will need to be prepared to spend a little extra money in the process.
How to Install Vents in Your Shipping Container
Before you can decide how to ventilate your shipping container, you need to decide what method you are going to use. If, for example, you are going with a passive system, all you will need to do is cut holes big enough for the vents to fit through. Make sure they are installed on either side of the container towards the top and that they are facing one another.
If, however, you are installing an active system, it will be a little more complicated than that. You will need to select a place to install the pump unit, preferably outside and you will also need to find the right method for delivering the new air. One of the big decisions regarding how to ventilate your shipping container is whether or not to use ducts. If you are going to be using multiple containers, a duct system is essential, but if it is just one you most likely will not need one.
Best Shipping Container Vents
The best vents for a shipping container will always be steel. You want a material that is the same as the container itself for maximum longevity and rust protection. You also want to be sure that air can get in but not anything else. Water, pests, and other nuisances should be prevented by the design of the vent.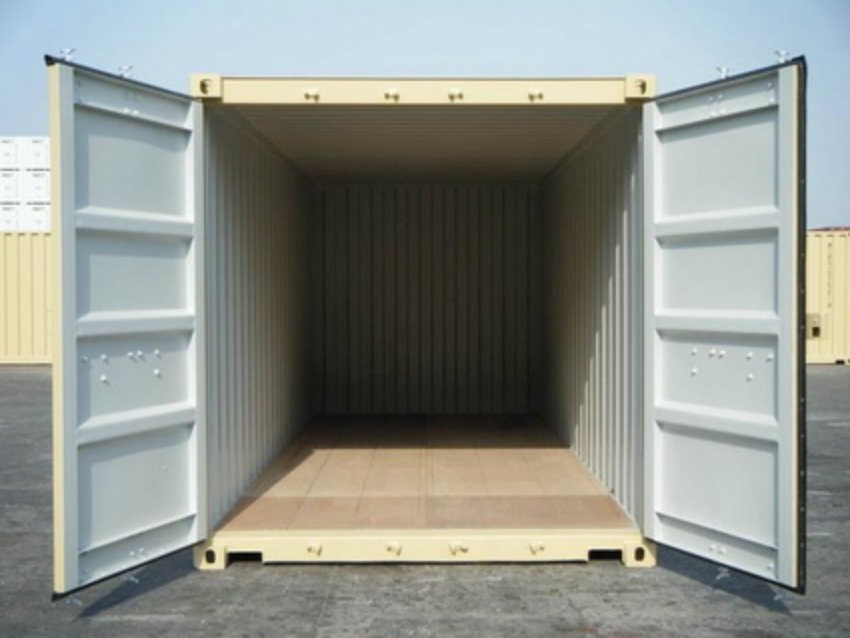 If you are using a mechanical ventilation system, you want one that is rated for at least 50,000 hours. Vents have these ratings, so you can decide when the time has come to replace them. With the right vents, you don't have to worry about failures or deterioration and can use your container for many years to come.
Conclusion
Knowing how to ventilate your shipping container can be a big help in any construction project. If you are thinking of using a container for storage or a home, ventilation is crucial. By having a good understanding of the ventilation systems available to you, you can make the right choice for your particular project.
If you would like more information, check out the rest of ContainerHomeHub.com. There, you will find all kinds of tips and tricks from the pros as well as our new complete program for building a shipping container home. This comprehensive guide will give you step-by-step instructions for every aspect of the build. Using this program, you can build the home of your dreams!