Building your own home is a uniquely exciting and rewarding project that many people dream about. There are so many options available to you and you can make your home absolutely perfect. However, the cost of building a home is enough to put anyone off the idea. That's why building a shipping container home in Canada is such a great alternative.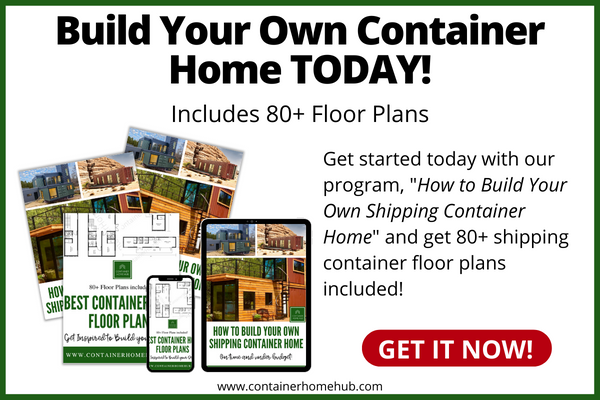 Shipping container homes are a great way to get everything you want from a home build.
They are eco-friendly and incredibly easy to construct. In this article, you will learn everything you need to know about building a shipping container home in Canada. By understanding what goes into a project like this, you can be ready to build.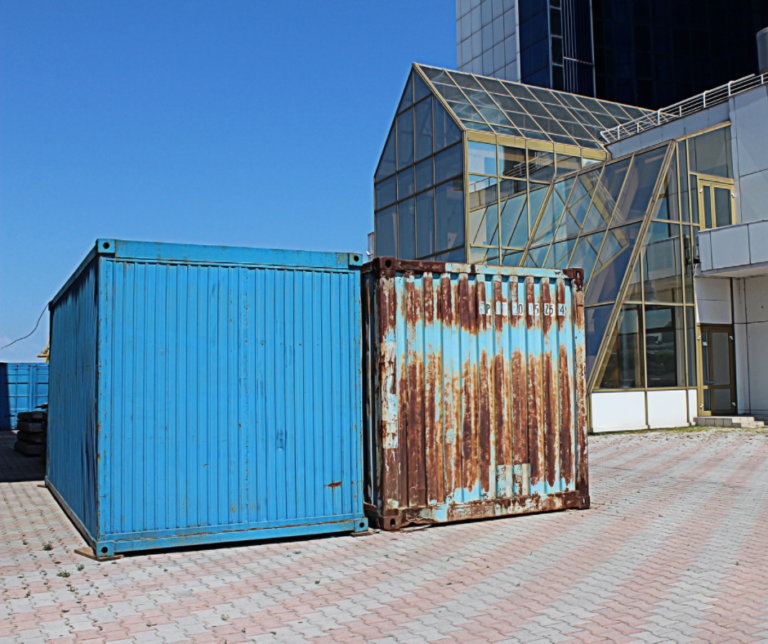 What is a Shipping Container Home in Canada?
A shipping container home is a house built from used steel shipping containers.
These containers are generally used to transport goods across the world. They fit on trains, trucks, and ships and there is an abundance of them in the shipping industry. When they are retired, they get recycled or simply stored.
Because of their rectangular shape and all-steel construction, shipping containers are perfect for homes.
A house can be built with one or several different containers, depending on your design. They are easy to find and relatively inexpensive, as well. No matter what kind of home design you want, a container is a great option.
What Are the Benefits of a Shipping Container Home?
There are a number of advantages to building a shipping container home in Canada.
The most important one, though, is the price. Because shipping containers are pre-fabricated, you can save a lot of money on construction and framing. Most of the work is done for you and the construction of the home is very quick.
One of the other benefits of building a shipping container home in Canada is their durability. Because of their all-steel construction, they are not susceptible to moisture problems.
In a snowy climate like Canada's, this is incredibly important. You don't have to worry about things like mold, rot, and mildew, which can cause huge repair bills.
Cost of Building a Shipping Container Home in Canada
The cost of your shipping container home in Canada will change depending on your design.
However, in general, a container home in Canada costs around $184,000.
On top of this, you will also have to pay for the land. There are a number of other costs as well, but this is a good starting point for you to aim for.
The cost of building a traditional home in Canada is quite a bit more than a container home.
A traditional home will cost between $720,000 and $890,000. Because of the more complex work that needs to be done, the cost can quickly skyrocket. As you can see, a shipping container home in Canada is the more budget-friendly choice.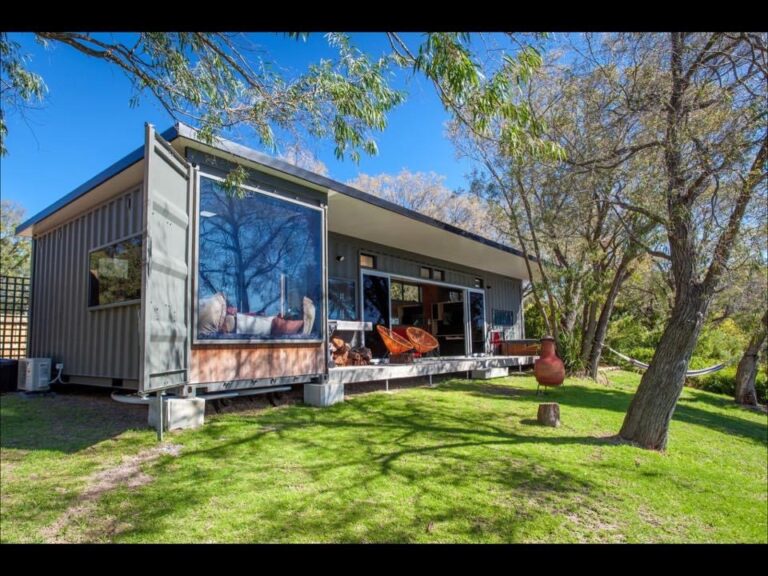 How to Choose a Builder for a Shipping Container Home in Canada
One of the most important things you will have to do when building a container home is choosing a builder.
You should pick a builder who has experience with homes like these and knows how to do it. Not every construction company will have the knowledge needed to build an alternative house.
Your best bet will be to pick a builder who specializes in container homes.
Building a home is an extremely personal thing. It is crucial that you choose a builder who has a good relationship with their clients. Look for reviews online and find builders who have delivered a good customer service experience. This will help ensure that your build goes smoothly and that your builder has your best interest at heart.
Designing a Floor Plan for a Shipping Container Home
You will need to create a floor plan for your shipping container home in Canada.
The floor plan dictates how the home will be laid out and how it will flow. It will also dictate how many containers you will need and how they are arranged. This step is where you get to be the most creative.
To get your floor plan together, sit down and write out everything you want in your home.
Then, bring this list to a professional draftsman and work with them to create the floor plan. They will make a workable plan that you and your builder can use to build your home. This plan will dictate every step of construction so it's important that it is done correctly.
Where to Find Insurance for Your Shipping Container Home in Canada
You will also need to get insurance for your shipping container home in Canada.
Insurance protects your investment as well as the things that are inside the home. It can be difficult to get insurance for alternative homes, though.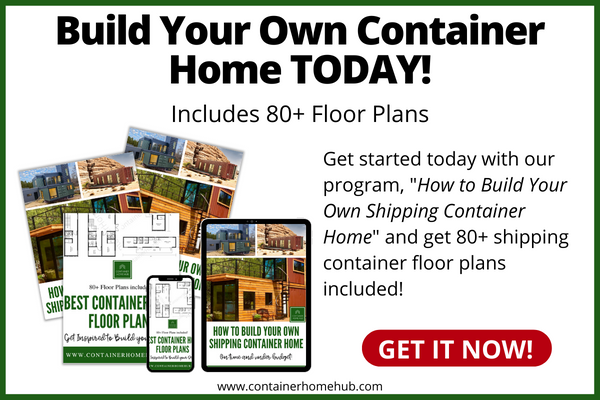 Fortunately, there are ways to give yourself an advantage and get the coverage you need.
One of the things you should do is keep track of all your spending throughout the build. This will make it much easier to put a value on the home.
You should also have the home appraised by a professional once construction is done.
Using this, an insurance agent can help you get the right policy to protect your container home.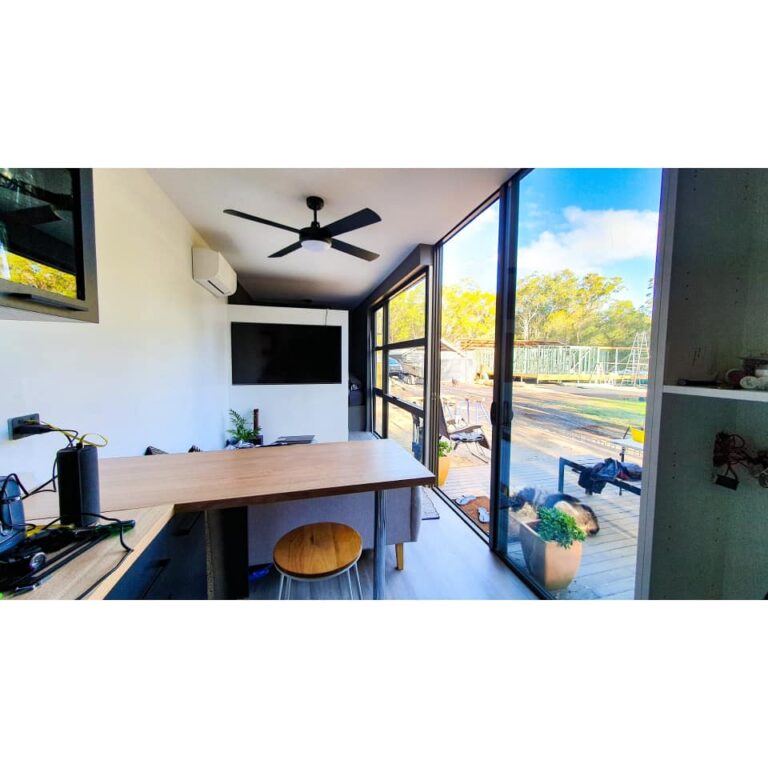 Conclusion
Building a shipping container home in Canada is an incredibly worthwhile project. By understanding everything that goes into a build like this, you can be prepared. When the time comes to build your own container home, you will know what to expect. Preparation is key and knowing what goes into the process will help you get the perfect final product.
If you would like more helpful guides like this one, be sure to check out the rest of ContainerHomeHub.com. There, you will find resources and lists of builders as well as featured container homes. These will help you get inspired and start you thinking about your own project. By having a good idea of what is possible, you can create the perfect custom dream home.