Welcome to our guide on building container homes in Canada! Container homes are an innovative and affordable housing option that has gained popularity in recent years.
Container homes offer a sustainable and cost-effective solution for those looking to build a new home or expand their existing living space.
In this guide, we will provide you with all the information you need to know about building container homes in Canada, including regulations, permits, design considerations, and construction processes.
Whether you are a DIY enthusiast or looking to hire professionals, this guide will serve as a helpful resource to help you navigate the process of building your dream container home in Canada. Let's get started!
Key Takeaways
Are you considering building a shipping container home in Canada? It's an affordable and intriguing housing option that comes with a range of benefits.
Not only can it be sustainable and durable, but it also offers design flexibility, allowing you to create a personalized living space that meets your needs.
You need to choose a reputable builder and develop a suitable floor plan. This will help you achieve the desired layout and functionality for your container home.
Don't forget to consider insurance coverage and obtain the necessary permits to comply with local regulations.
Embracing the alternative housing trend can open up a world of possibilities for your shipping container home in Canada.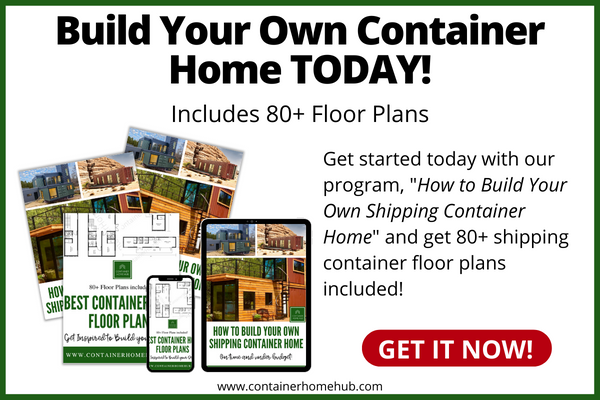 What is a shipping container home in Canada?
Container homes are built using recycled steel shipping containers that are known for their strength and durability. Steel shipping containers are commonly used to transport goods across the world.
In Canada, shipping container homes have gained popularity as an affordable and customizable housing option.
What Are the Benefits of a Shipping Container Home?
There are several benefits that you can get from choosing a container home, such as:
Affordable and Availability
One of the advantages of shipping container homes is that they're readily available and relatively inexpensive. This makes them an attractive option for those looking for affordable housing solutions.
Durability
One of the major advantages of shipping container homes is their durability. They're designed to withstand harsh conditions and are resistant to moisture problems commonly encountered in snowy climates like Canada's. This makes them a practical choice for long-term use.
Flexibility and Eco-friendliness
Shipping container homes also offer flexibility. They can be designed to be energy-efficient, with the option of incorporating sustainable features such as solar panels and rainwater collection systems. This makes them an eco-friendly housing option that supports a greener lifestyle.
Fast Construction
Shipping container homes can be built relatively quickly compared to traditional homes, saving both time and money.
Unique Aesthetic
They also have a unique and modern aesthetic, making them an attractive choice for those looking for a distinctive and stylish living space.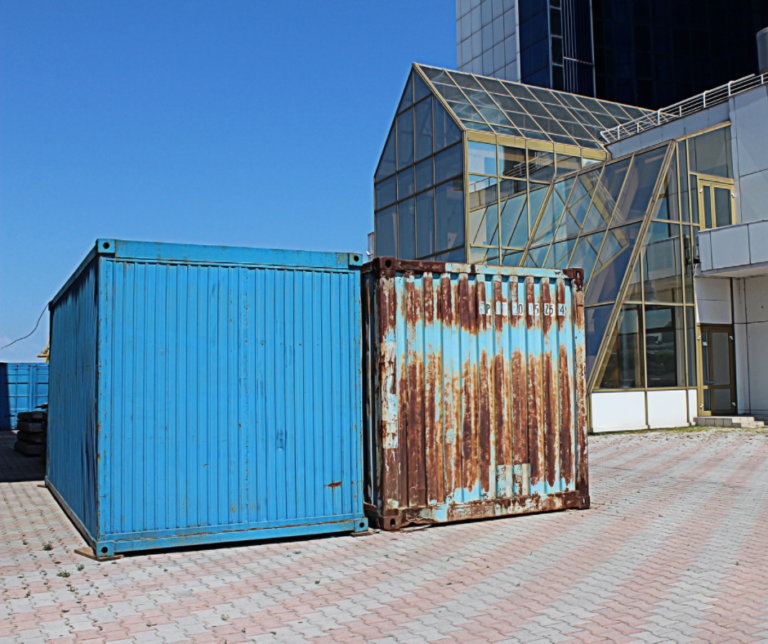 Cost of Building a Shipping Container House in Canada
Traditional homes in Canada can be quite costly, ranging from $720,000 to $890,000.
Opting for a shipping container home can provide a more affordable alternative. On average, building a container home in Canada costs around $184,000, making it a budget-friendly option.
However, the total cost of your container home will still ultimately depend on the overall complexity of your project.
Here are some of the modifications that might increase your expenses:
Constructing a solid foundation for the container.
Constructing wooden frames for the interior of the container.
Installing drywall and insulation.
Running electrical, plumbing, and gas lines.
Ensuring the container is waterproof.
Cutting openings for windows and door frames in the container.
Installing windows and doors.
At the lowest end of cost, you can purchase a 20-foot, $5,000 shipping container, place it on a concrete slab, and go for a minimalistic design.
Considering all associated expenses, it is feasible to build a small shipping container home for as little as $25,000.
Whether you're looking for a luxurious dwelling or a cozy tiny home, a shipping container house offers a cost-effective solution.
For a comprehensive breakdown of the total cost of a container home, you can refer to our guide here.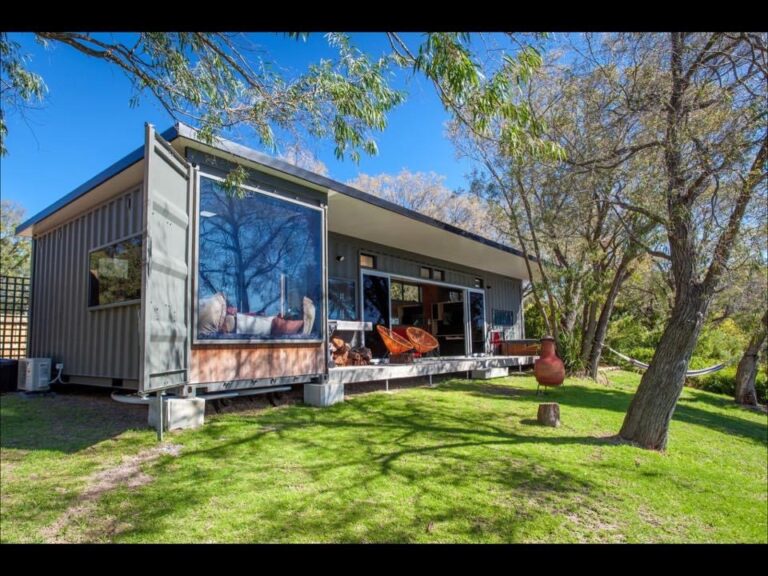 How to Choose a Builder for a Shipping Container Home in Canada
When choosing a builder for your shipping container home in Canada, you need to do thorough research and interview multiple candidates.
Look for builders who specialize in container homes and have experience with similar projects.
A good builder should understand the unique requirements of building a container home and be able to customize it to meet your specific needs.
They should also have knowledge of how to properly install both new and used shipping containers, as this forms the foundation of your residence.
Consider looking for builders who've worked on vacation homes or prefab homes, as they may have the expertise to create a custom container home that aligns with your vision.
Reading reviews and testimonials is also essential to ensure that the builder has a good reputation and provides excellent customer service.
Designing a Floor Plan for a Shipping Container Home
A collaboration with a professional can help when it comes to designing a floor plan for your shipping container home.
Together, you can create a layout that suits your needs and preferences. The floor plan will determine how your new home will be organized and how the containers will be arranged.
During the design process, discuss your vision for the interior with the draftsman. Talk about the number and size of bedrooms you want, as well as any specific finishes or features you have in mind.
Your ideas will be transformed into a workable plan that you and your builder can follow to bring your container home to life.
Remember, the floor plan is crucial, as it will guide every step of the construction process. It will determine the flow and functionality of your container house.
So take the time to carefully consider your desired features and work closely with the draftsman to ensure that your floor plan meets your needs.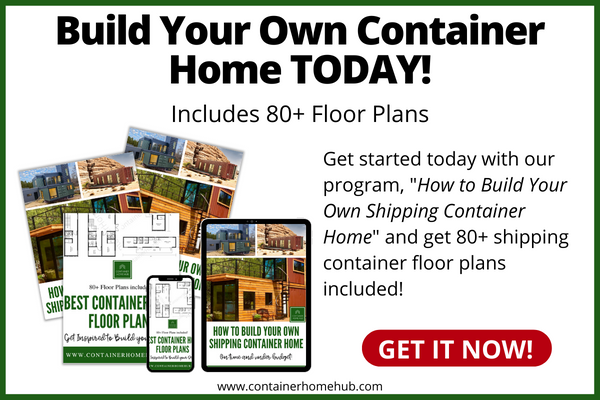 Where to Find Insurance for Your Shipping Container Home in Canada
If you have a shipping container home in Canada and want to make sure it's adequately insured, there are a few places where you can find insurance.
Reputable providers like banks or insurance companies offer coverage for alternative homes, although it can be a bit challenging to obtain.
To increase your chances of getting insurance, it's important to keep track of all your spending during the construction process.
This will help determine the value of your home, which is crucial for insurance purposes. Once your home is built, it's a good idea to have it appraised by a professional.
This appraisal will assist the insurance agent in providing you with the right policy for your container home.
Be sure to mention that your home is made from used shipping containers, as this may affect the type of coverage you can obtain.
To find the best insurance coverage for your shipping container home in Canada, consider reaching out to insurance providers that offer multiple options for alternative homes.
They're more likely to understand the unique needs of your container home and provide you with suitable coverage.
Shipping Container Permits in Canada
Before you begin, you need to research the specific regulations in your city. This will ensure that you comply with the local requirements.
Different cities may have different rules and guidelines for shipping container homes, so it's vital to be well-informed.
Obtaining the necessary permits for your shipping container is crucial to ensuring a smooth building process.
It ensures that your project meets safety standards and adheres to local regulations. By doing so, you can avoid any potential legal issues or complications down the line.
There are two main types: temporary and permanent permits.
Temporary Permit
You can only obtain this permit if you are using a shipping container for a construction site or temporary storage.
Here are the rules and documents you need to follow:
1. You need to show a detailed plan of where you will put the shipping container.
2. Whether you are renting or owning the container, you need to show how the inside will be arranged.
3. You need to provide a list of the materials you will store in the container.
4. You might need separate permits for electrical work.
5. If you use the container as an office, it needs to have a regular door.
6. Some cities have rules about where and what color your container can be.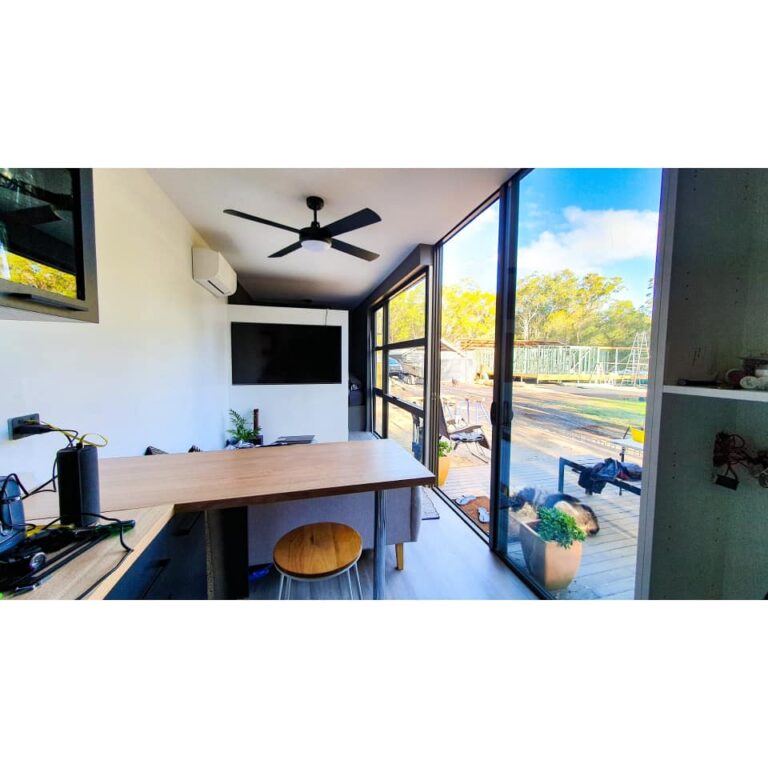 Permanent Permit
If you plan to use a shipping container as a permanent structure, you need to consider certain regulations and permits. Here are some things to keep in mind:
1. Zoning regulations determine where you can place your shipping container based on existing rules in your city or area.
2. Building codes and permits are necessary to ensure that your structure meets safety and construction standards.
3. Different regulations apply depending on whether your container is considered mobile, modular, or manufactured, so you must comply with the specific standards for your type of structure.
Final Thoughts
Building a shipping container home in Canada is an interesting and affordable housing option. It offers several advantages, including sustainability, durability, and design flexibility.
By selecting a reputable builder and creating a suitable floor plan, you can have a personalized living space that suits your requirements.
Don't forget to consider insurance coverage and obtain the necessary permits to ensure a smooth and compliant construction process.
Embracing the alternative housing trend can open up a world of possibilities for a shipping container home in Canada.
Want to know more about everything container home-related? Visit and explore our guides here at Container Home Hub.