Why build a shipping container home in Tasmania?
Tasmania is home to one of the most beautiful untouched natural landscapes in the world. That's why many people are using the terms "treechange" or "seachange" to describe their relocation to the shores of Tasmania. These words encapsulate the slower, scenic life residents of Tasmania can embrace every day. On top of this, housing in Tasmania is affordable. The wine scene is unmatched. And the entire region thrives off of renewable energy.
Interested? What if you too could commit to green living while enjoying this Australian island lifestyle in a customized getaway? With the help of a shipping container home in Tasmania, this is more possible than you might have thought.
Shipping container homes are long-lasting, upcycled housing concepts that help you decrease your carbon footprint and enjoy the natural beauty outside your front door. Whether looking for the perfect tiny home starter or a budget-friendly vacation getaway, a shipping container home in Tasmania could be right for you.
Read on to learn more about the shipping container home trend and how you can start building a shipping container home in Tasmania today.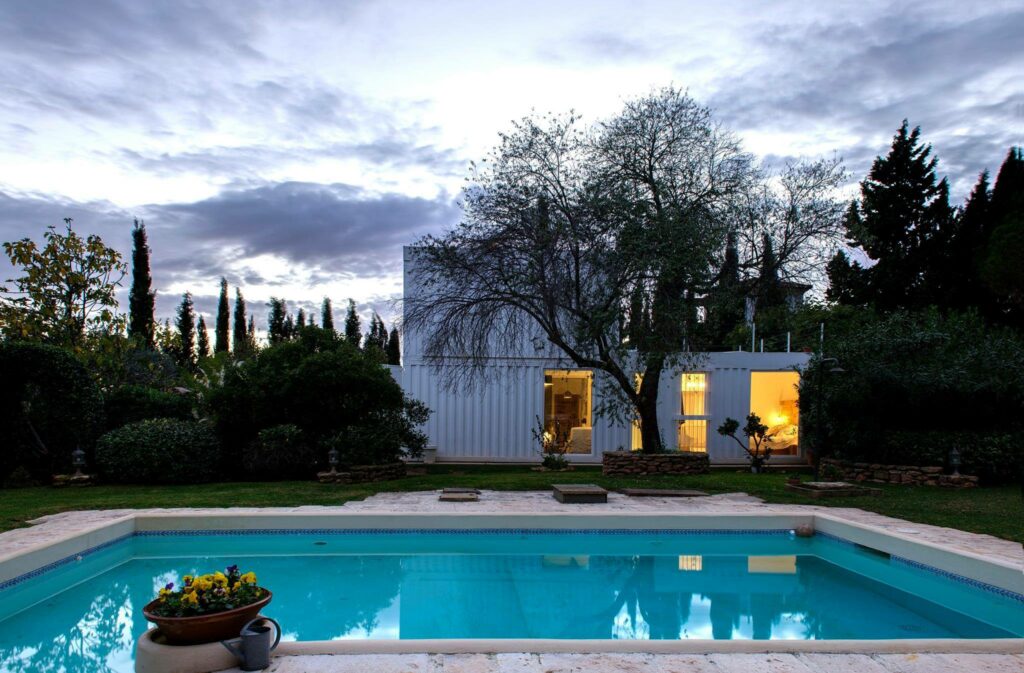 A Shipping Container Home in Tasmania
Tasmania may be an island state off the southern coast of Australia, but it is home to its own rich culture and traditions. More and more people are choosing to move from the bustling cities of Australia's mainland to the quieter shores of Tasmania.
Maybe this is because you can easily travel from one end of the island to the other in under three hours. This guarantees your commute to work is never hindered by traffic – and you can always get to your kid's afterschool events on time.
Or maybe people fall in love with the diverse terrain you can experience throughout the island of Tasmania. You can begin a hike one day on a mountaintop. Then by afternoon, you're traveling through natural rainforests, until you end up on the stunning shores of either the Indian or Pacific Oceans.
Ultimately, individuals choose to visit Tasmania for generations because of the stunning arts and culinary scenes. Then they choose to stay because of the cost-effective housing and smaller population throughout the island.
You too can begin experiencing all of this when you choose to build a shipping container home in Tasmania today!
What is a shipping container home?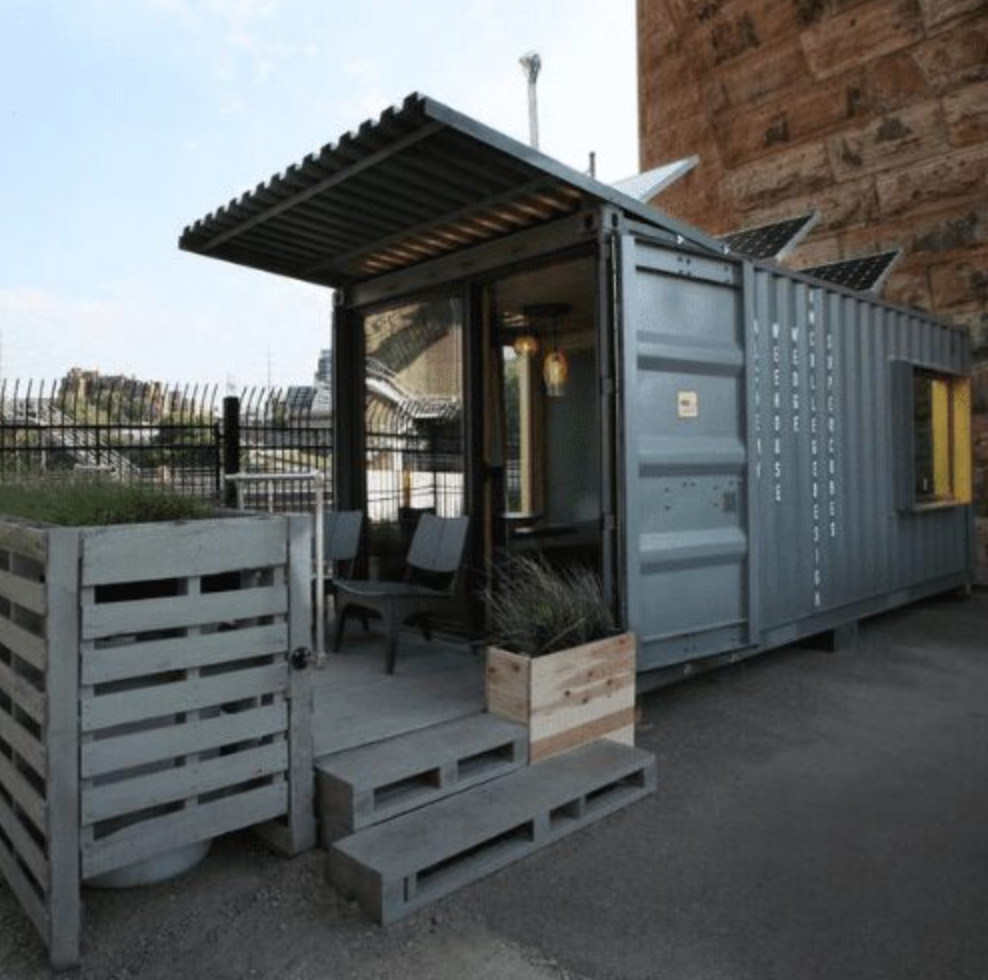 But what exactly is a shipping container home?
Invented out of necessity after the impact of destructive tropical storms, shipping containers have always been intended to be a reliable, eco-friendly home solution. This is achieved by repurposing international shipping containers into metal-framed residential constructions.
Shipping containers were originally created back in the 1950s to help ensure the safety and quality of goods being shipped internationally. That is why they are reinforced with steel exteriors and include insulation that can be repurposed to regulate the temperature in your new shipping container home.
Shipping containers are also designed with sliding side panels and doors with built-in locks. Both of these details can be used to give your home built-in security and easy spaces to add floor-to-ceiling windows for natural light.
And one of the best features to keep in mind for a shipping container home is that you never have to be limited by size. You can purchase one 16-by-8 shipping container if you want to commit to a smaller home. But because shipping containers are created to interlock for easier international travel, you can also purchase more shipping containers over time and add to your shipping container home with a little extra effort on your part.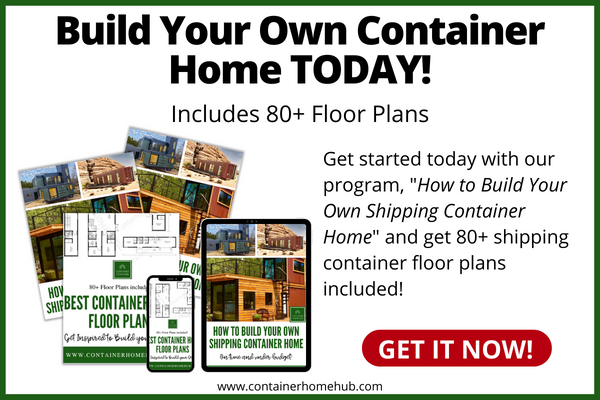 Why Should I Build a Shipping Container Home in Tasmania?
The Tasmania housing market is currently booming. Any home purchase in this area is a great investment for your future.
On top of this, residential spaces in Tasmania usually cost about half of the price of a traditional home in mainland Australia. You'll have to spend less money upfront to create a new home for you and your family, and it will only increase in value over time.
One of the best parts of building a new shipping container home in Tasmania is that the frame of your home is already ready to go as soon as you purchase a used shipping container. Then your shipping container home can be move-in ready in as little as 12 weeks – during which time you'll install flooring, windows, electricity, and sewage lines into the shipping container frame.
Even better – you never have to commit to one specific area in Tasmania with a shipping container home. Shipping containers are designed to be mobile. As long as you choose the right foundation for your shipping container home, you can easily relocate your shipping container to a new property on the island if and when you need to.
How Much Does a Shipping Container Home in Tasmania Cost?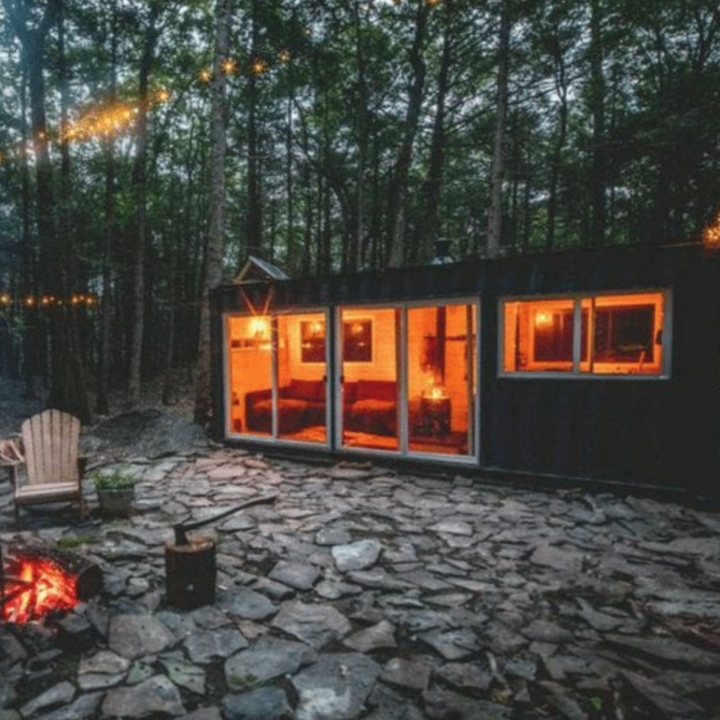 The biggest factor that can impact the cost of your shipping container home in Tasmania is whether or not you are already a resident of the island state. If you already own a home in Tasmania, you only need to worry about air-lifting a shipping container to the plot of land you've purchased for construction.
In Tasmania, most shipping containers are going to be provided by shipping yards in mainland Australia, which is about 150 miles from the coast of Tasmania. This distance can also easily be traveled by boat to help deliver building supplies to your preferred location in Tasmania.
Other shipping costs connected to building a new shipping container home involve working with a shipping container home builder to create the interior living space of your shipping container home and setting up your shipping container home on your purchased property in Tasmania.
On average, traditional new home construction in Tasmania will cost $290,000. A new shipping container home can cost up to $100,000, but a lot of this depends on how much you want to update your shipping container home for livability. This means a single shipping container home costs about one-third of the price of a regular home.
A shipping container home in Tasmania gives you all the opportunity to grow and adjust your living space along with your life. This option isn't easily found in any other housing options.
Shipping Container Home Builders in Tasmania
Shipping container home builders are the experts who help bring the vision of your shipping container home to life. These companies are a great place to start in creating your shipping container home, as they also usually have connections on where to buy a shipping container to get your project started.
Shipping container home builders in Tasmania will know how to help you navigate zoning laws in the area you want to build. And they understand how to maximize all the built-in details of your shipping container to give you a cost-effective, sustainable home that will last for ages.
To help get you started, here are the top three shipping container home builders we recommend for your new Tasmania shipping container home:
Tiny Homes Tasmania
Tiny Homes Tasmania founder Jason Zadow is a qualified architectural expert in Tasmania who also has a passion for tiny homes. You can purchase a 20-foot or 40-foot standard shipping container home from them, and then they will help customize it to your expectations.
One of the other benefits of Tiny Homes Tasmania is that all the work on your shipping container home is done right in Launceston, Tasmania – which will ultimately save on shipping costs to your preferred Tasmania location.
Tassie Containers
Tassie Containers works in the sale, rental, and customization of shipping containers for various uses. If you are committed to repurposing a used shipping container, they can help connect you to this option. Or Tassie Containers will build a brand new shipping container that you can use to create your ideal shipping container home.
Tassie Containers is based out of Bridgewater, Tasmania.
Pepperberry Pods
Pepperberry Pods designs and constructs new shipping containers to be used for shipping container homes. They use a standard 20-foot shipping container size to create their model homes.
Everything used by Pepperberry Pods to create shipping container homes is built in Derwent Park, Tasmania.
Conclusion
Now that you've read through our shipping container home cost guide, the only thing left to do is to start building your shipping container home! Feel free to also check out our shipping container home FAQs, including our tips on shipping container homes vs barndominiums. Or read more about shipping container homes on our blog, where you'll see content like the best shipping container wheels for your home and floor plan inspiration for 6-bedroom shipping container homes.
If you want to learn more before you commit to building your shipping container home in Tasmania, check out our program "How to Build a Shipping Container Home: The Complete Guide". It's affordable, informative, and will give you every resource you need to confidently move forward with your shipping container home build.