Are you intrigued by the data behind shipping container statistics? If so, you've come to the right place. In this article, we'll be delving into the facts and figures associated with container homes, the global container home market, and the production of shipping containers.
We'll explore interesting details, such as the amount of time it takes to unload a single container from a ship and which shipping trade ports are the largest and busiest in both the United States and worldwide.
These figures offer an abundance of helpful insights into various aspects of the shipping container industry. Understanding these numbers can give you a better comprehension of trends, market demand, and potential opportunities within this sector.
So buckle up and get ready to explore these objective and analytical statistics. When it comes to shipping containers, numbers don't lie – so let's get started!
Container Home Statistics
Container homes, an innovative solution to modern housing, have become significantly popular in recent years due to their affordability, sustainability, and versatility.
As urban housing crises continue to escalate and the need for eco-friendly solutions grows, understanding the statistics surrounding container homes can provide valuable insights into their viability as a future housing option.
What is the average size of a container home?
Container homes are an efficient and creative way to live. They come in a variety of sizes, allowing individuals to customize their living space according to their needs and preferences.
The most common size for a container home is around 320 square feet for a 20-foot container and around 640 square feet for a 40-foot container. However, some people may choose to combine multiple containers or add extensions to create larger living spaces.
How many container home builders are there?
Shipping container homes are becoming an increasingly popular choice for alternative housing solutions. With over 17 million TEU (twenty-foot equivalent unit) containers in circulation worldwide, it's no surprise that the demand for container home builders has skyrocketed.
In recent years, the number of container home builders has skyrocketed, with some estimates suggesting there are now over 100 businesses specializing in this field.
It is difficult to give an exact number as the container home building industry is constantly evolving, and there are both professional builders as well as DIY enthusiasts who construct container homes.
Additionally, it varies across different countries and regions. However, as of now, there are hundreds of container home builders globally.
How long will a container home last?
Container homes boast an impressive lifespan when compared to more traditional housing options. This is largely due to the robust construction of shipping containers, which are made from weather-resistant steel and designed to withstand harsh conditions at sea.
A standard shipping container is designed for a lifespan of about 25 years, but when converted into a container home and well maintained, it can last for over 100 years.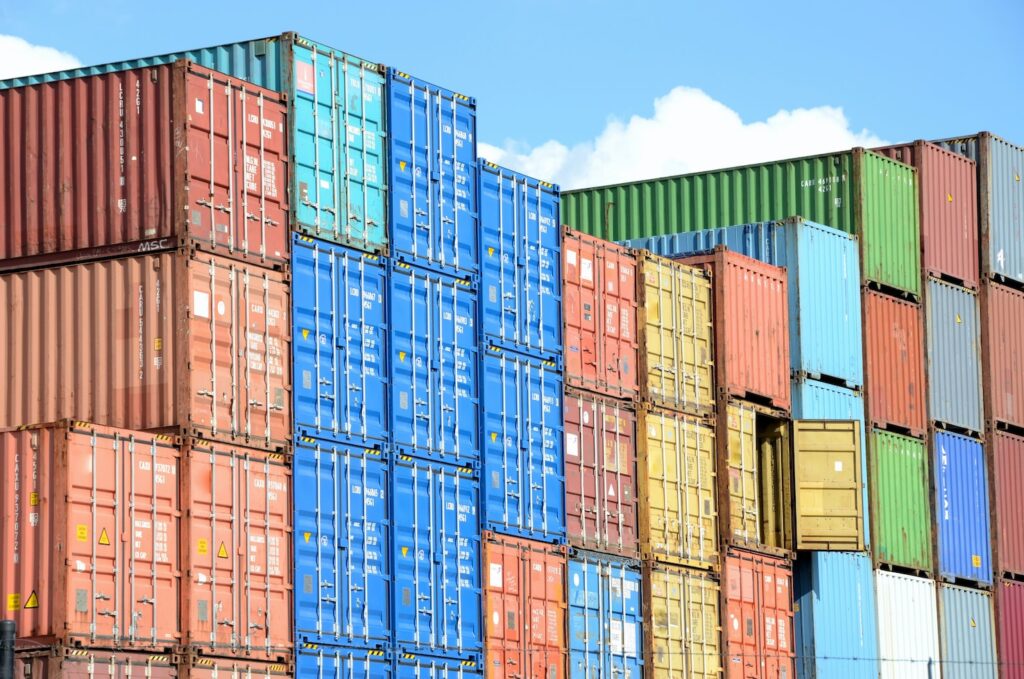 What is the average cost of a container home?
Container homes have become increasingly popular as a modern and affordable housing solution. The cost of a container home varies depending on the size of the home and the number of containers needed to build it.
Generally speaking, a small container home can range from $10,000 to $35,000. If you want a larger space, expect to spend anywhere between $100,000 and $175,000.
How long does it take to unload a single container from a ship?
Unloading a single container from a ship can take anywhere from one day to three days under normal conditions. However, with the help of advanced tools and efficient transport services, this process can be sped up.
The time it takes to unload a container depends on various factors, including the size of the ship, the number of containers being unloaded, and the efficiency of the port operations.
Data shows that the average time to unload a single container is one to three days.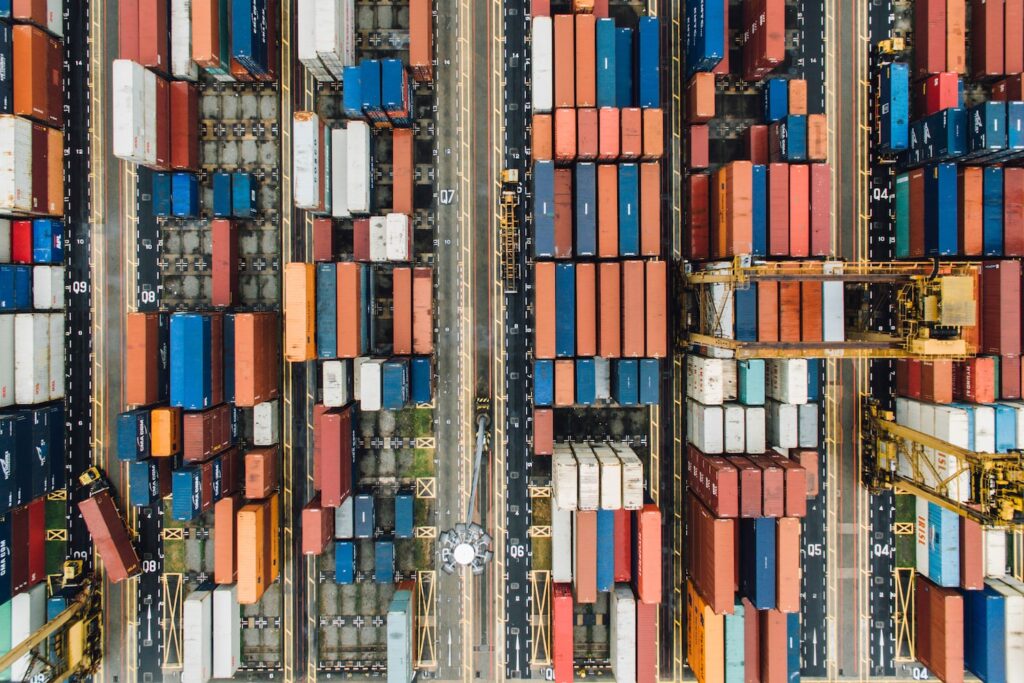 Container Home Market
The container home market is booming, offering an attractive alternative to traditional housing. Over the past few years, the market size for container homes has skyrocketed, as more and more people are opting for this solution.
One of the key factors driving this growth is cost-effectiveness. Container homes are a great way to save money on construction costs, as they are relatively inexpensive compared to traditional building materials.
Sustainability is another key factor driving the popularity of container homes. These homes are made from recycled materials, making them a great way to reduce your carbon footprint.
The versatility of shipping containers also makes them a great choice for home construction. These containers can be easily modified and customized, allowing homeowners to create unique and interesting designs for their homes.
Market Size
The global container homes market is witnessing significant growth. Valued at USD 56.85 billion in 2021, it is projected to reach USD 87.11 billion by 2029 with a CAGR of 5.7%.
The demand for affordable housing structures and sustainable living options is driving the growth of this market. Container homes provide a good solution for those seeking cost-effective and eco-friendly housing solutions.
Companies like Spot, Triton, and Marine are leading the way in this category, offering high-quality container homes designed to meet different needs and preferences.
The increasing popularity of modular buildings in developing countries and the emphasis on reducing carbon footprint through sustainable construction practices are also contributing to the growth of the container homes market.
Market Growth
The global container houses market is estimated to be worth $67.96 billion by 2026, with growth driven by a number of factors.
Urban areas often face space constraints, while housing prices in these areas can be high. Container houses provide a convenient and affordable solution, using recycled shipping containers.
The market is segmented based on construction type and end user, offering a range of customization options.
10 Largest And Busiest Container Ports In The United States
The United States is home to some of the largest and busiest container ports in the world. These ports are vital for international trade, providing jobs, economic growth, and strategic positioning.
Here are the top 10 largest ports in the country:
1. Port of Los Angeles, California (10.67M TEU)
Situated on the Pacific coast, the Port of Los Angeles is a central economic powerhouse in the US, handling an impressive volume of TEUs. This global trading post provides occupations for roughly three million people and sees the nation's one-fifth imports.
2. Port of New Jersey and New York (9.5M TEU)
Nestled along the east seafront, New Jersey and New York's Port operates as the largest in the region. It shifts a plethora of cargo types, counting China, India, and Germany as major business collaborators.
3. Port of Long Beach, California (9.13M TEU)
Housed adjacent to its Los Angeles counterpart, the Port of Long Beach holds the 21st global ranking in port activity. Celebrated for its green initiatives, it forms trade connections with 217 significant international ports, catalyzing trade worth over $100 billion annually.
4. Port of Savannah, Georgia (5.76M TEU)
The Port of Savannah epitomizes grandeur as North America's single largest container terminal and the US's fourth busiest port. It plays a vital role as a global trading pivot.
5. Port of Houston, Texas (3.9M TEU)
Commanding prominence in the Gulf of Mexico, the Port of Houston is the country's top port for foreign tonnage. Specializing in petroleum and related products, it injects upwards of $265 billion into the economy annually, retaining millions in employment.
6. Port of Virginia (3.7M TEU)
Striding along the east coast, Virginia's port ranks sixth among the nation's largest port facilities. Known for its state-of-the-art infrastructure and efficient operations, it handled 3.7 million TEUs in 2022, providing a valuable service to shippers worldwide.
7. Northwest Seaport Alliance (4M TEU)
Formed from the amalgamation of Seattle and Tacoma's ports in Washington, the Northwest Seaport Alliance handles a versatile cargo array, making it one of North America's most significant container ports.
8. Port of Charleston, South Carolina (2.79M TEU)
Ranked eighth among its US counterparts in container processing, the Port of Charleston supports a vast cargo spectrum, stimulating countless job opportunities and bolstering economic growth.
9. Port of Oakland, California (2.3M TEU)
Nestled in the San Francisco Bay, the Port of Oakland ranks ninth among container ports in the US. Primarily a conduit for agricultural and technological commodities to Asia, it remains a critical player in international trade.
10. Port of Miami, Florida (1.2M TEU)
The Port of Miami, recognized as the world's largest cruise port and the 10th busiest in America, forms a vital passage to the Caribbean and Latin America. It processed 1.2 million TEUs in 2022, underscoring its trade significance.
What are the 10 Busiest Container Ports in the World?
The 10 busiest container ports in the world serve as essential gateways for global trade, handling millions of tons of cargo every year.
1. Port of Shanghai, China (43.5M TEU)
Nestled in the Yangtze River Delta, the Port of Shanghai is a dominant hub for China's trade and commerce, handling the busiest volume of containers globally.
2. Port of Singapore, Singapore (37.2M TEU)
The Port of Singapore, an essential transshipment hub efficiently connecting over 600 ports across six continents, was the busiest port before Shanghai surpassed it.
3. Port of Shenzhen, China (27.7M TEU)
Known as the Silicon Valley of China, the Port of Shenzhen is the economic powerhouse of the Pearl River Delta and the third busiest port in the world.
4. Port of Ningbo-Zhoushan, China (26.4M TEU)
Strategically located at the entrance of the Yangtze River, the Port of Ningbo-Zhoushan is a bustling point for regional trade.
5. Port of Guangzhou, China (24.2M TEU)
The Port of Guangzhou serves as a vital gateway for commerce in south China, boasting a substantial increase in activity recently.
6. Port of Busan, South Korea (22.7M TEU)
Positioned on the southeast coast of South Korea, the Port of Busan is a significant trade and commerce entry point in Asia and one of the world's largest transshipment ports.
7. Port of Hong Kong, China (19.6M TEU)
Once one of the most influential ports in southern China, the Port of Hong Kong still plays a significant role as a transshipment port.
8. Port of Qingdao, China (18.26M TEU)
Established in 1892, China's Port of Qingdao comprises of four port areas and serves as a crucial link for the West Pacific trade.
9. Port of Tianjin, China (15.97M TEU)
As the maritime gateway to the Chinese capital, Beijing, the Port of Tianjin is a key hub for both cargo and container traffic.
10. Port of Jebel Ali, UAE (13.6M TEU)
Opened in 1979, the Port of Jebel Ali not only ranks as the busiest in the Middle-East but is also acknowledged as the world's biggest man-made harbor.
What are the 10 Busiest Container Ports in Europe?
Europe is home to some of the busiest container ports in the world. Here's the top ten list of Europe's busiest ports.
1. Port of Rotterdam, the Netherlands (13.5M TEU)
Known as the "Gateway to Europe," the Port of Rotterdam occupies a strategic location on the delta of the Rhine, Meuse, and Scheldt rivers. Once the world's busiest port, it stands tall, encompassing 12,700 hectares of Holland's landscape.
2. Port of Antwerp, Belgium (10.8M TEU)
Just a hop away from Rotterdam, the Port of Antwerp sits majestically at the tidal estuary of the Scheldt River. This Belgian icon processed a whopping volume of 10.8 million TEUs in 2018.
3. Port of Hamburg, Germany (8.7M TEU)
Hidden 100 km deep into the North Sea on the River Elbe lies Northern Germany's gem, the Port of Hamburg. Its significant contribution to the country was the processing of 8.7M TEUs in 2018.
4. Ports of Bremen/Bremenhaven, Germany (5.4M TEU)
The sibling ports of Bremen and Bremenhaven perch elegantly west of Hamburg on the River Weser. Their combined strength processed a container volume of 5.4M TEUs in 2018.
5. Port of Valencia, Spain (5.2M TEU)
Set on Spain's east coast in the Balearic Sea, the Port of Valencia takes pride in being the busiest port in the Mediterranean region, with a processed volume of 5.2M TEUs in 2018.
6. Port of Piraeus, Greece (4.9M TEU)
Rising as Greece's largest and busiest port, Piraeus serves Athens, the capital city. The port experienced a bustle of 4.9M TEUs in 2018.
7. Port of Algeciras, Spain (4.8M TEU)
Positioned near the Strait of Gibraltar in southern Spain, Algeciras, with its flourishing fishing industry, saw its port handle a significant volume of 4.8M TEUs in 2018.
8. Port of Gioia Tauro, Italy (4M TEU)
Nestled north of Reggio Calabria in Southern Italy's scenic beauty, the Port of Gioia Tauro managed a surprising volume of 4M TEUs in 2018.
9. Port of Felixstowe, UK (3.8M TEU)
Situated on the charming east coast of England in Suffolk and facing the North Sea, the Port of Felixstowe outshines as the busiest UK port by processing 3.8M TEUs in 2018.
10. Port of Barcelona, Spain (3.4M TEU)
Beyond football and tourism, Barcelona comfortably holds one of the busiest ports in the western Mediterranean, boasting a processed volume of 3.4M TEUs in 2018.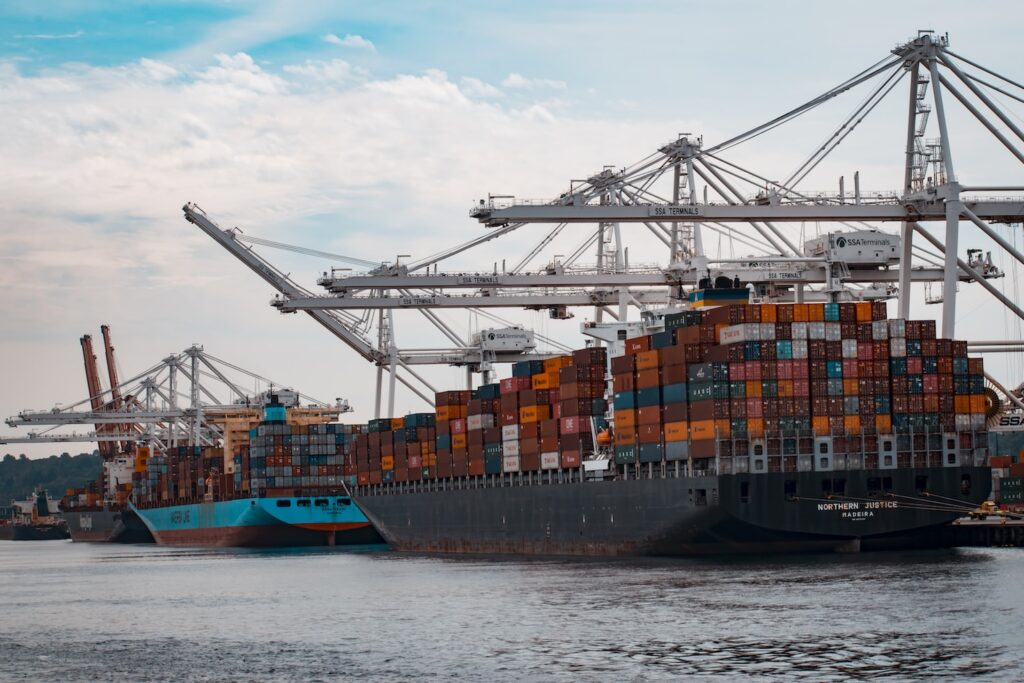 10 Largest Container Shipping Companies In The World In 2023
As we look towards 2023, the container shipping industry is experiencing massive growth. The largest global players are leading the charge, offering their customers reliable services and unmatched carrying capacity.
Here, we take a look at the top 10 container shipping companies in the world.
1. MSC – Mediterranean Shipping Company (4.29M TEU)
The world's largest container shipping company, MSC, commands a fleet exceeding 645 ships, surpassing Maersk's 25-year dominance.
2. APM-Maersk (4.28M TEU)
Maersk Line, once the industry's leader, sails over 738 container ships. Although dethroned, it energizes its place in the industry through green fuel and digital innovation.
3. CMA-CGM (3.2M TEU)
The leading French company, CMA-CGM, operates an imposing fleet surpassing 568 ships, securing a worldwide presence.
4. COSCO – China Ocean Shipping Company (2.93M TEU)
COSCO, a major player in China, with operations across 40 countries, foresees adding another 585,000 TEUs to its capacity.
5. Hapag-Lloyd (1.74M TEU)
The German stalwart, Hapag-Lloyd, navigates the seas with over 250 ships, maintaining its position as a reliable service provider.
6. ONE – Ocean Network Express (1.53M TEU)
Formed by merging MOL, "K"-Line, and NYK, ONE, with 209 vessels on its side, continues to grow its services.
7. Evergreen Line (1.48M TEU)
Taiwanese-based Evergreen Line functions with over 204 ships, making its mark among the world's largest shipping companies.
8. Hyundai Merchant Marine (820k TEU)
Hailing from South Korea, Hyundai Merchant Marine operates a fleet of 75 ships, supporting its country's economic growth.
9. Yang Ming Marine Transport (662k TEU)
Taiwan's Yang Ming, an industry veteran, services millions across Asia, Europe, America, and Australia.
10. Zim Integrated Shipping Services Ltd (419k TEU)
Israeli-based Zim, operating a fleet of 111 ships, carves out a place for itself among the top shipping companies.
Shipping Container Movement Statistics
Shipping containers play a crucial role in global trade, facilitating the movement of goods across continents and oceans.
Understanding the major container trade routes and their associated costs enables businesses and governments to make well-informed decisions regarding their shipping operations.
Armed with this knowledge, they can ensure that goods are transported in the most cost-effective manner possible.
How much of the world's goods are carried in shipping containers?
Shipping containers are an essential part of the global economy, carrying an estimated 70% of the value of international trade. On average, each container holds goods valued at around $109,000 for forty-foot equivalent units (FEU) and $54,500 for twenty-foot equivalent units (TEU).
What are the busiest container trade routes in the world?
The busiest container trade routes in the world provide a glimpse into the complex and fascinating system of international trade.
1. East Asia-North America (31.2M TEU)
This busy trade route plays a crucial role in connecting the manufacturing hubs of East Asia to the consumer markets of North America. It facilitates the transportation of a wide range of products, supporting international trade and economic growth.
2. North Europe-Mediterranean Region-East Asia (26.3M TEU)
This route serves as a key link connecting the manufacturing centers in North Europe and the Mediterranean region to the growing consumer markets in East Asia, ensuring the flow of goods and bolstering international commerce.
3. North America-North Europe-Mediterranean Region (8.0M TEU)
This trade route plays an essential role in connecting North America with North Europe and the Mediterranean region. It facilitates the exchange of goods between these key economic areas, promoting economic cooperation and supporting international trade.
How are the costs to ship containers between major ports measured?
Container shipping costs between major ports are calculated based on several critical factors. These include the distance between ports, the size and weight of the container, the type of cargo carried, and current supply and demand factors.
The time of the year, potential surcharges due to extraneous conditions, costs for handling at terminal ports, and global freight rate indexes like the SCFI and BDI also play a part in this calculation.
It's advised to consult your shipping company or freight forwarder for the most accurate cost estimates.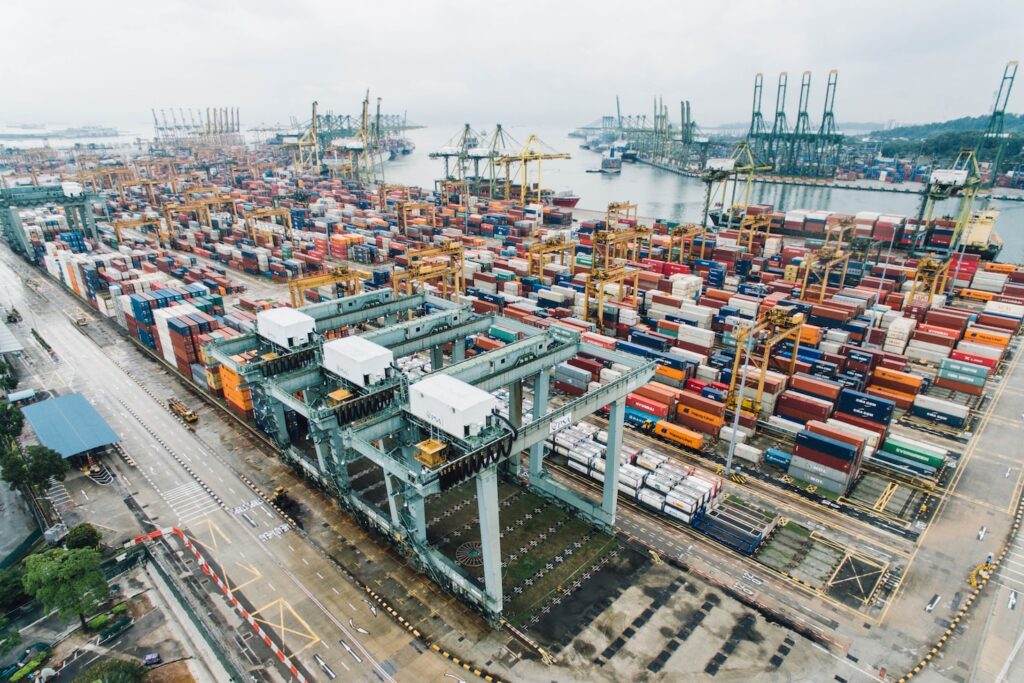 What are the main types or classes of large container ships used around the world?
The global shipping industry heavily relies on large container ships to move goods around the world. These behemoths of the sea come in different types and sizes, each designed to meet the needs of different shipping routes.
1. Small Feeders and Feeders
These are the smallest class of container ships, typically used for shorter voyages, inland waterways, or in regions where larger vessels are inefficient to operate. They can carry between 300 to 1000 Twenty-Foot Equivalent Units (TEU).
2. Feedermax
This mid-sized freight ship has a capacity of 3000 TEU, offering a balance between carrying capacity and navigational ease in narrow straits and smaller bodies of water.
3. Panamax
Built to navigate the Panama Canal, the Panamax is the largest ship that can traverse the narrow straits. With a length of 950 feet and a carrying capacity of 4,000 to 5,000 TEU or 65,000 to 80,000 tonnes, these vessels were launched in the era of rising globalization.
4. Suezmax
Named after the Suez Canal, the Suezmax ships are shorter but wider than the Panamax vessels. They can carry between 120,000 to 180,000 Deadweight tonage or 9000 TEU. Suezmaxes play a crucial role in global trade, often carrying crude and fuel oil on long-haul routes.
5. Ultra-Large Container Vessels (ULCVs)
Container ships that exceed the capacity of the Panama Canal locks find category here. Logistic limitations led to the creation of Post-Panamax, Post-Suezmax, and Post-Malaccamax vessels, with cellular designing for efficient cargo handling.
6. Malaccamax
This class of vessel is customized for the Malacca Strait, the shortest route from East to Southern Asia. These ships were built adhering to regulations limiting the draft of ships to 25 feet.
7. Post-Malaccamax
The biggest container ship in the world, the Post-Malaccamax has a capacity of close to 24,000 containers. One notable example is the Ever Ace, which is 1312 feet long, built in 2021, and currently holds the world record.
Shipping Container Production
The production of shipping containers is an integral part of global trade. Every year, thousands of these containers are manufactured to meet the needs of international commerce.
How many new shipping containers are manufactured each year?
The global shipping industry is undergoing an incredible expansion, and the demand for shipping containers has skyrocketed as a result.
Annually, approximately 5-6 million new containers are manufactured to keep up with the demand. It's an impressive number!
The containers are constructed from scratch and designed to survive the tough conditions of international transportation.
After this, they are subjected to a series of rigorous quality control measures to ensure that they meet industry standards and regulations.
Where are shipping containers made?
Around 85% of all shipping containers are manufactured in China, primarily due to their low labor costs and cheap steel production. This makes it economically viable for international container manufacturers to produce their products in China.
However, other countries such as the US, South Korea, Taiwan, Italy, the UK, France, and Poland have begun to manufacture containers on a smaller scale. This is to reduce their dependence on China's production.
India is rapidly expanding its container manufacturing market and is hoping to become a hub for container production. The government is promoting this by reducing logistics costs and enhancing port infrastructure. This is set to make India a major player in the container manufacturing industry.
Why Are These Statistics Important?
Shipping container statistics provide a wealth of information about the global trade industry. By analyzing these numbers, we can gain a better understanding of international commerce.
Businesses dealing with logistics and supply chain management use these statistics to make sound decisions about routes, capacity planning, and resource allocation.
Policy makers and economists also rely on shipping container statistics to study global trade dynamics. By examining the data, they can identify emerging markets, measure economic growth, and evaluate the effects of trade agreements or disruptions.
Shipping container statistics are an important tool for analyzing the global economy. They allow us to make more informed decisions and navigate the complexities of international trade more efficiently.
In short, they can be used to accurately predict the future of the world's economy.