With its stunning landscapes and diverse climates, it's no wonder that many people are choosing to make Australia their home. One popular way of doing this is by building a shipping container home.
Australia's combined median house price is around $859,648, making home ownership challenging for many people. Shipping containers provide an inexpensive and versatile way to create a customized living space.
In this article, we provide everything you should know when building a shipping container home in Australia. A clear idea of the steps involved will empower you to make your dream home a reality!
Why Build a Shipping Container Home in Australia?
As Australia ranks 38th out of 162 countries in terms of sustainable development, the majority of Australians are aware of the importance of leading a green lifestyle.
There is an increasing demand for shipping container homes as an affordable and sustainable alternative to traditional housing.
Not only do shipping containers offer a viable opportunity for those who want to downsize their living space and save money on rent or mortgage payments, but they also provide an environmentally friendly option for people looking to reduce their carbon footprint.
The main benefit of building a shipping container home is affordability. Container homes generally require less construction than traditional houses, meaning you'll be able to build your dream home at a fraction of the cost.
Plus, the containers are designed to be durable and weather-resistant in the harsh Australian climate, so you won't have to worry about making costly repairs or upgrades down the line.
Cost of Building a Shipping Container Home in Australia
A home made from a single shipping container can cost as little as $10,000. However, this estimate does not include all the costs associated with building an entire home. Even with the extra steps, a shipping container home cost is usually one-third of the price of a regular home.
The average cost of a newly constructed brick-and-mortar house is around $300,000, although the cost can be higher in more urban areas.
A shipping container home also offers flexibility. Containers can be stacked and come in a variety of sizes, usually starting from 8 feet wide and 8 feet high, with lengths ranging from 10 feet to 40 feet.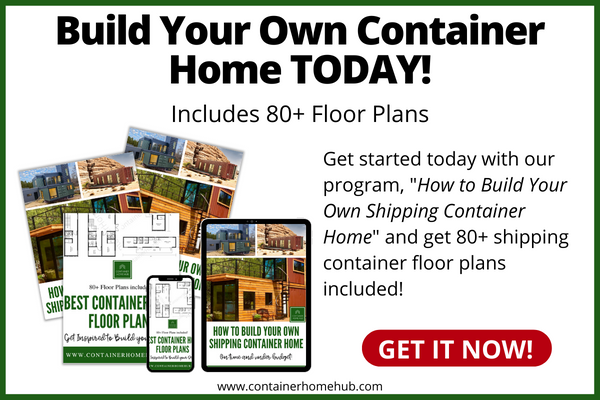 Shipping Container Home Builders in Australia
With the help of experienced shipping container home builders in Australia, you can design a custom-designed home that fits your lifestyle perfectly. Whether you're looking to build a functional or luxurious container home, these professionals have the knowledge and skills to make it happen.
Below are a few of the best shipping container home builders in Australia that are worth considering.
An Australian-owned and operated company, Container Build Group manufactures a wide variety of containerized units throughout the country.
They differentiate themselves from the competition by offering a range of custom options and a complete service ranging from design/council to fabrication and installation.
They specialize in constructing off-grid homes, using eco-friendly and sustainable building methods while incorporating all the luxuries you would hope for in a brand-new home.
Embark strives to create a world where everyone can access housing without damaging the environment. With over 25 years of industry experience, they have optimized their construction techniques using off-site manufacturing and quality control practices.
This revolutionary mission was inspired by the lack of sustainable yet affordable homes in Australia. Embrace the future with one of Embark's modern prefabricated homes – designed with both you and nature in mind.
Container Homes Designer Domain offers cost-effective, cutting-edge building solutions with over 12 years of industry experience. They have served more than 2,200 clients and built over 1,200 homes.
The company partners with specialists who design and supply accommodation containers, deployable operating bases, intermodal systems, and customized ISO containers for various industries.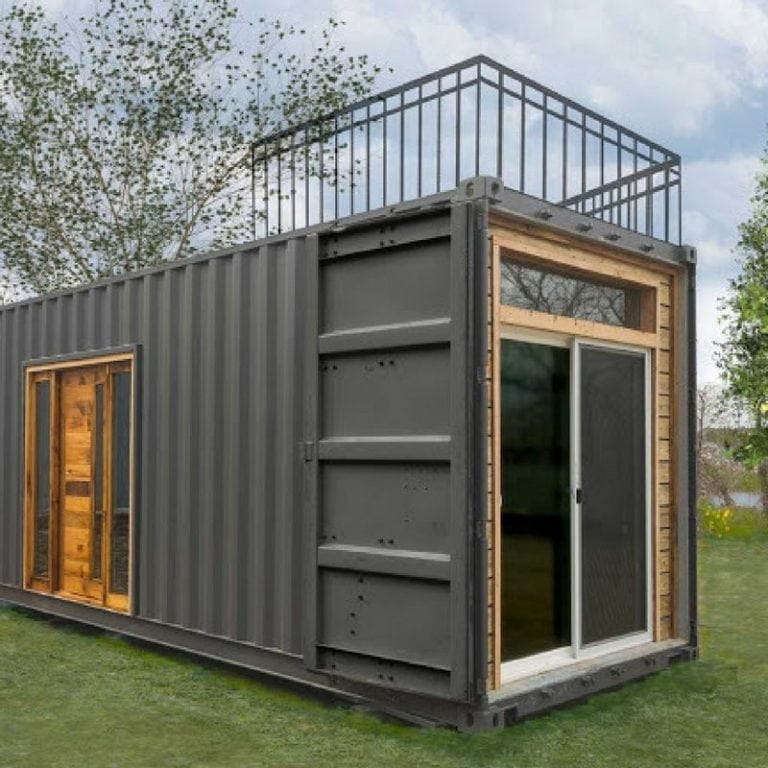 Shipping Containers For Sale in Australia
Whether looking to purchase a container for business or personal use, finding reputable providers is critical to obtaining the best quality shipping container.
The following are a few reputable Australian shipping container providers:
Shipped.com helps buyers learn what shipping container is suitable for them and help them. With over 60 depots and thousands of containers on hand, they offer great prices for shipping containers. They have online direct checkout and a digital cart to help you find what you are looking for!
Established in the early 1990s, SCF provides shipping containers for hire and sale to businesses that specialize in furniture removal and relocation. Over the next decade, its services spread to other sectors of the economy as it became a leading provider of storage and transport solutions.
Today, SCF offers an extensive selection of intermodal, tank, and on-site storage containers for lease or purchase throughout Australia. Over its 30 years in business, the company has gained a reputation for a customer-centric approach that guarantees high-quality products delivered quickly and safely.
If you want to purchase or lease a shipping container, Shipping Containers Adelaide is the place to go. They are an Australian business with a satisfaction guarantee and swift delivery services available throughout South Australia and beyond.
The company not only provides standard containers but can also modify them according to your specifications. Their expertise in this industry allows them to offer storage solutions for any purpose – from mining and construction to residential and office use.
Shipping Container Home Financing in Australia
In most local governments in Australia, the installation of permanent shipping containers is handled similarly to any other structure built on your property. So, you will need to obtain all the necessary permits, engineering plans, and inspections when building your shipping container home.
It may be more challenging to obtain financing for building a shipping container home since there are few options available. Banks and other lenders tend to take a cautious approach when it comes to such a project, meaning that most won't offer loans for something not permanently affixed on location.
On the plus side, you could still qualify for funding if you have clear communication with your lender and can show financial responsibility. Each case is considered individually, so this could work out in your favor.
Final Thoughts
Building a shipping container home in Australia provides an exciting and creative way to create a sustainable living space that can be adapted to suit a variety of needs. From the planning stages to completion, container homes incorporate modern design with eco-friendly principles to ensure durability and aesthetic appeal.
When it comes to container home know-how, check out Container Home Hub. Expert advice is available on our website, and you can learn how to construct your own shipping container home with our extensive guides.
We are also offering our new complete program, which will walk you through the whole process of building your dream container home from beginning to end. You will receive detailed instructions on how to complete each part of the project so that you can construct the home of your dreams with ease and efficiency.