Greetings from Texas once more! 🙂
Remember the funky container home from yesterday? And how yesterday's post was about renting the first floor only? Well today we are showcasing the second floor! Located in Marfa, Texas, Hermosa Container Home is on about half an acre and situated less than a mile from the heart of town.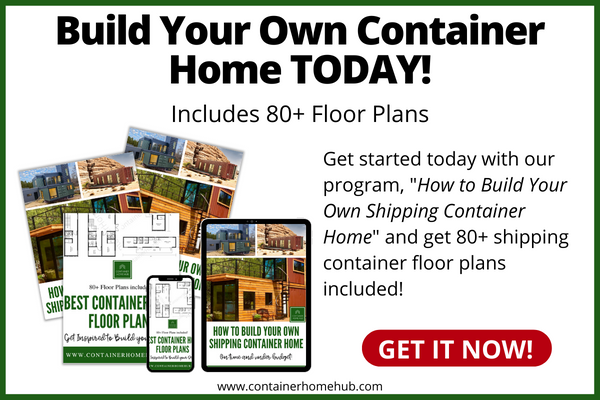 The second floor of this container home is the upstairs apartment with it's own separate entrance on. Being on the outskirts of town, yet less than a mile from the town center allows for magnificent star viewing from the rooftop deck.
This rental includes:

A mini-fridge
Coffee maker
Teapot
The basics are available
No kitchen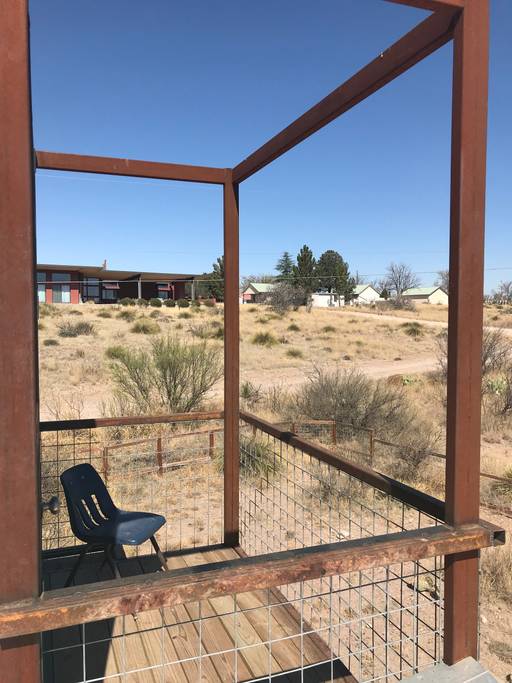 It should also be noted that this shipping container home has no TV. If you want to watch movies, download some on your device before you come. There is wireless internet; usually streaming works great, but said to be randomly slow.
Looks pretty cozy to us here at Container Home Hub! We personally like the first floor because it has more room 🙂
So what do you think? Would you stay here?
Information Source: Airbnb
Photo Source: Airbnb
» Follow Container Home Hub on Facebook for regular shipping container home updates here «